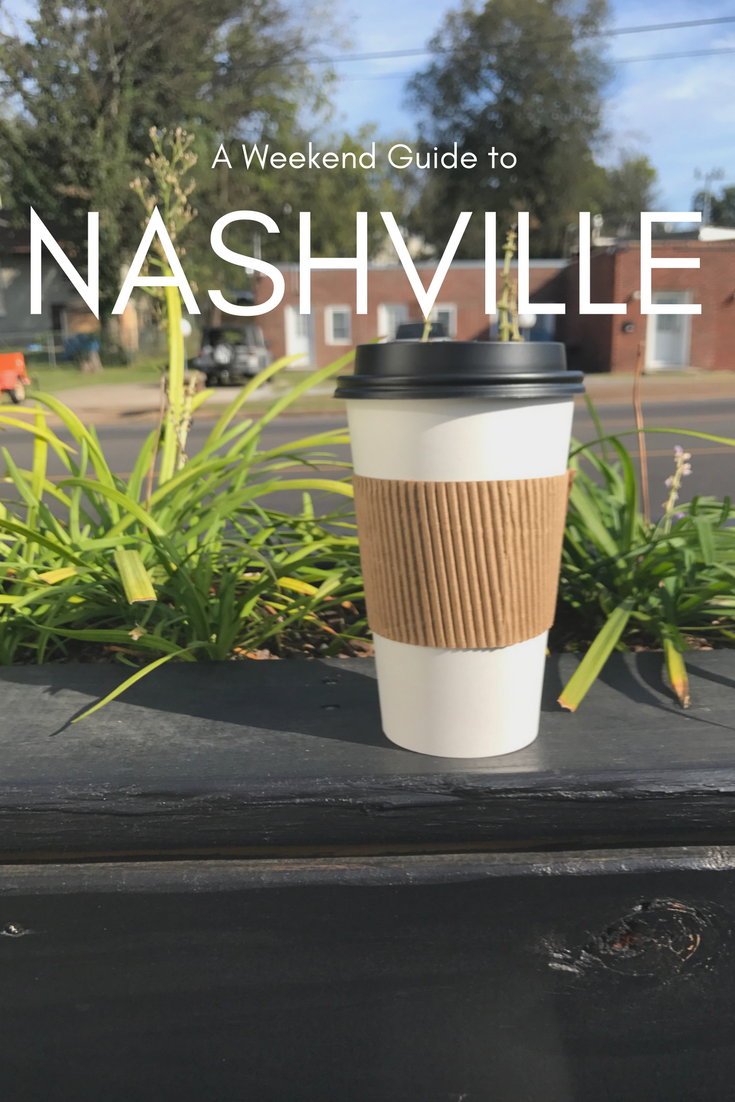 Do you watch Master of None? If so, do you remember the episode from season 1 when Aziz's character was going on a weekend trip to Nashville? It makes me laugh anytime I think about it. Anyway, when John and I were prepping for this particular Nashville trip, we kept chanting "NASHVILLE DATE. NASHVILLE DATE." over and over again. You'll have to see the episode in order for any of this to make sense. I realized that as many times as I've been to Nashville, I've never made a guide so today, I present to you a brief guide to a weekend in Nashville.
Finally.
So here's the thing with this trip. On this voyage to Nashville, this is the trip where John hurt himself. This is also part of the reason why it's taken me SO LONG to get this guide up. The trip was almost two months ago. Typically, I try to get a guide up within 4 weeks of returning. Not this time. Nonetheless, here we are.
So this guide is really a collection of a few places we at while in Nashville for 2 days. We were there to visit friends who were in town for a wedding and we were on a mission to just eat and drink. By the way, Nashville is a great city to do lots of eating, drinking and frolicking. Restaurants and bars are popping up all of the time – it's really pretty neat.

A Weekend in Nashville
Though this was a short trip, I still managed to put in just a few extra special places where we like to eat or drink when we visit Nashville. These aren't places we got to this time around but they have a special place in my heart stomach.
You can use this quick guide if you're planning a trip to Music City. Do you have any special places you like to visit in Nashville?