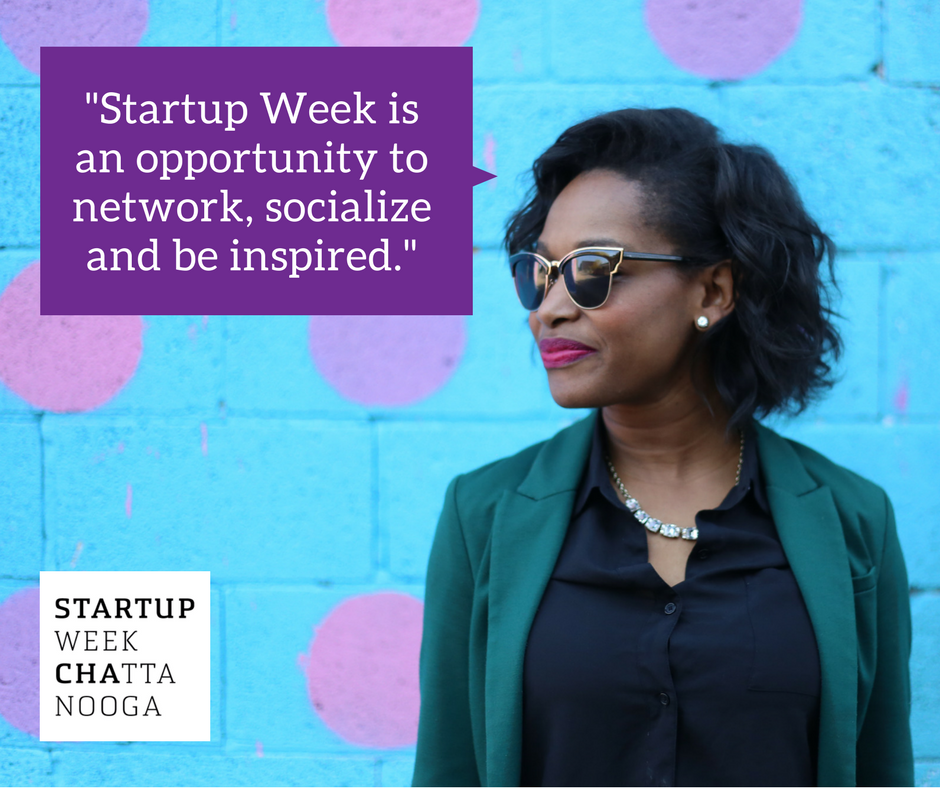 Startup Week is an international, week-long event that features tons of workshops and talks. It doesn't just happen here in Chattanooga but also in placces like Boise, Lagos and Boulder. Startup Week Chattanooga is an exciting time for all people not only those who live in the startup world. Chances are, there's something for everyone during this week. It's pretty cool.
This past Startup Week was jammed packed with events ranging from professional development and dance parties to self-help and food events. John was scheduled to DJ one of the first events for Startup Week but we all know how that ended. In case you don't: he didn't DJ due to his injury. He did make it to one Startup Week event but that was about it. Today, I thought I'd recap a few highlights from Startup Week.
Startup Week Chattanooga: A recap
Alright so Monday was supposed to start out super early for me however, it didn't. Let me explain. Monday morning at 7am, there was a dance party. This was the party John was going to DJ and being the supportive wife that I am, I was planning to attend and support him. Unfortunately, his injury prevented him from DJing and I decided to stay home. Anyway, the party, Morning Dance Pants, looked really fun. Who wouldn't want to start their week off with a dance party?
Monday was also the kickoff speaker featuring Chris Heivly, one of the founders of Mapquest. Later in the day, I went to a podcasting for business panel featuring local podcasters including Emily Thompson of Being Boss – pretty neat.
During day 2 of Startup Week, I really enjoyed the featured speaker, Dr. Fallon Wilson. She spoke on building smart, inclusive cities and gave some really awesome ideas and resources for achieving that. The Chattery also hosted a speed learning event. We've done several of these before and it's sort of similar to speed dating but instead of awkward conversation, you learn something at each table. It's pretty neat.
OK so the week continued with a panel featuring Chattanooga's hidden entrepreneurs. Oftentimes in the startup world, especially here, we like to only focus on the 'glamorous' side of entrepreneurship. You know, the tech startups or those businesses that are building something shiny and pretty. Instead, this panel featured entrepreneurs like a bail bondsman, an HVAC business owner and a dentist. It was really cool. I think sometimes we fall into a trap where we think entrepreneurship looks a certain way and really, it comes in all shapes and sizes.
I also attended a social media panel with the company Social Lion, which my friend Clark owns. Social Lion also does social media for Startup Week Chattanooga and they do a really good job – it's so impressive.
Startup Week wrap-up
All in all, Startup Week was a success. I learned, I saw, I conquered. I met new people, handed out a few business cards and even brainstormed lots of ideas for future events. Startup Week can be overwhelming because there's lots to do and see but by planning out the week ahead of time, you can conquer it all without added stress.
This year's first Startup Week parade happened and it was so much fun. I'll be honest, I haven't been to a parade since I was a child and this was a good one to be part of. I can't wait to see how it grows over the years.
Is it weird that Startup Week Chattanooga just ended and I'm already thinking about next year's events? Have you attended Startup Week? What's your favorite event?