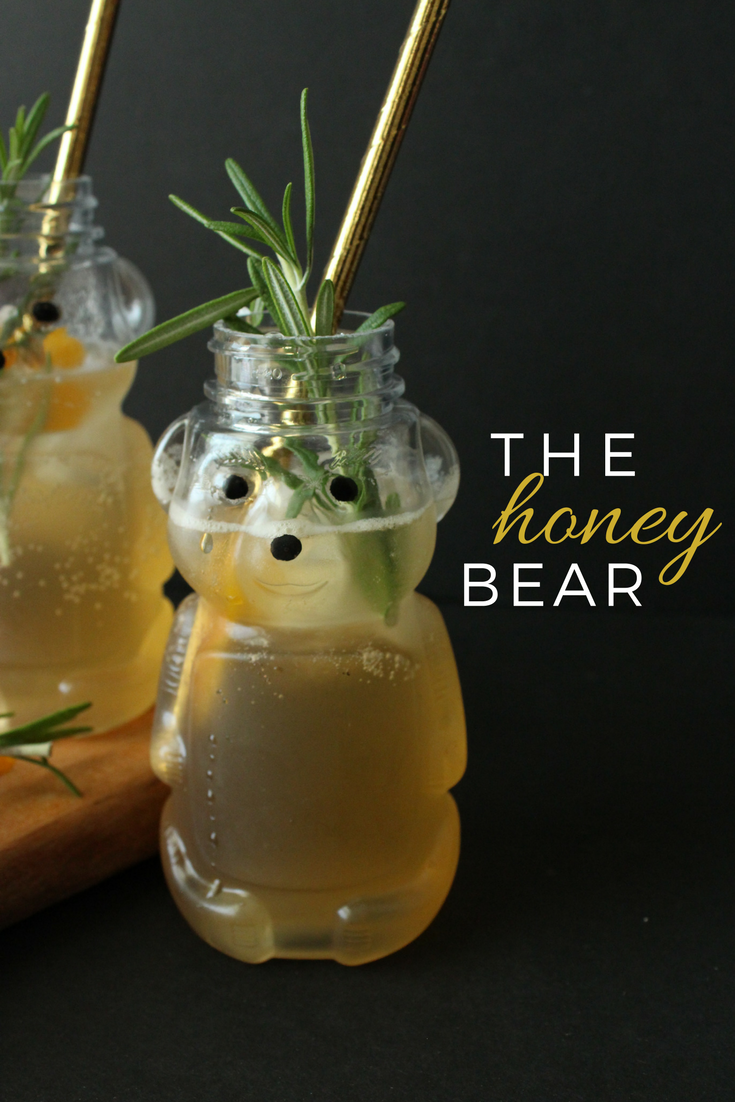 When I have a vision or an idea for something, it's very difficult for me to get it out of my brain. That's sort of what happened with this drink. I wanted to create a whiskey cocktail recipe that was infused with honey. Most importantly, I wanted to serve it in little plastic honey bear containers. There was something about those bears that really made me want to serve a cocktail out of them. Adorable, right?
So I had this vision of serving a delicious cocktail in an empty plastic honey bear container but I'd never researched how to find one. I mean, besides buying honey, I didn't think you could buy empty ones. But then again, it's 2017 and you can buy everything on the internet nowadays. Before I figured out we could buy them on the internet (seriously, guys, that never crossed my mind), I took a trip to Whole Foods.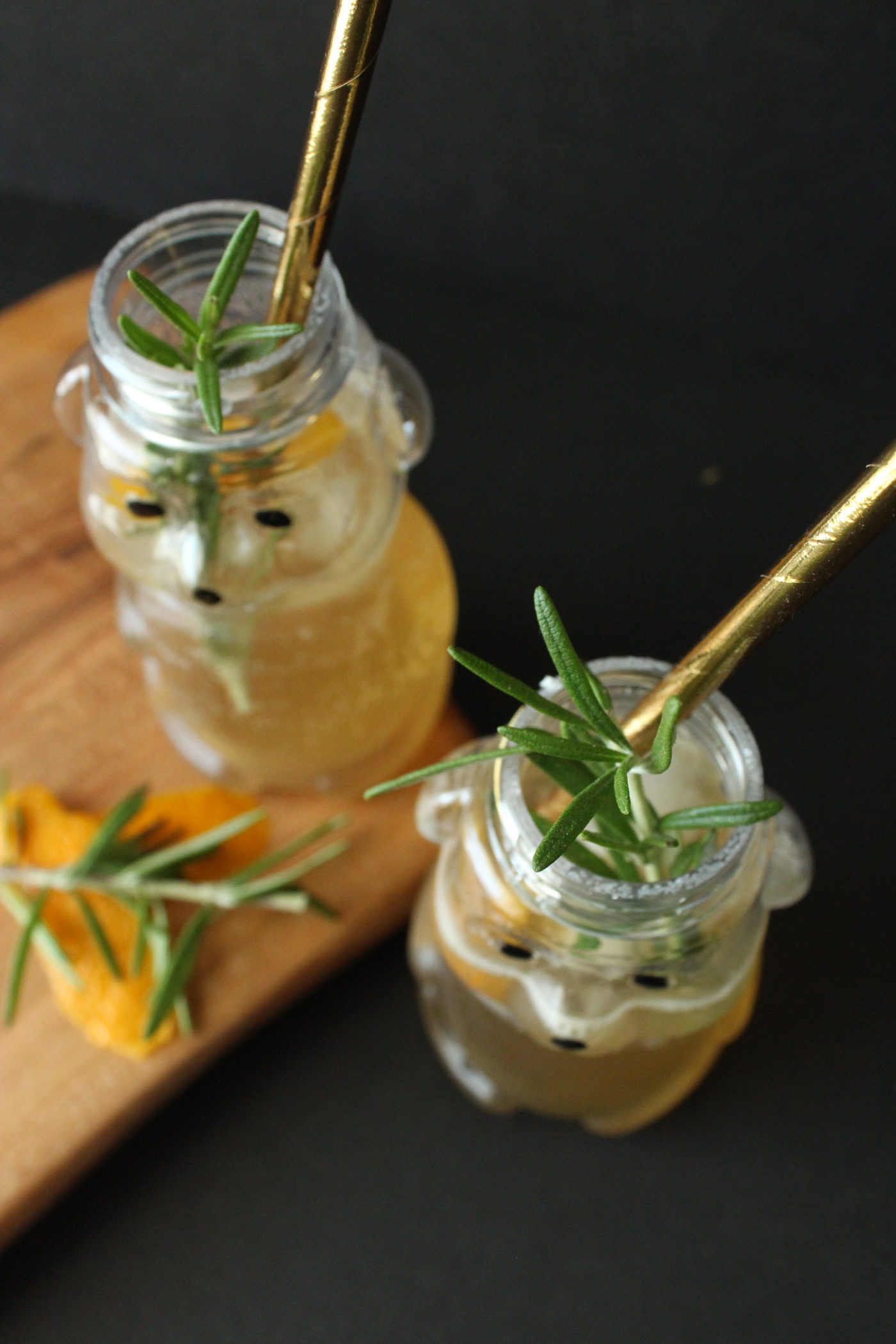 John and I were frolicking around Whole Foods and in the section where you can bottle up your own honey, there they were: cute, plastic honey bears. Most importantly, they were empty. I grabbed a couple of them with my whiskey cocktail recipe on my brain. When we proceeded to check out, I asked the nice young man if I could purchase the honey bears without getting any honey. And what do you know, he tells me I can have them. Yippie! Whiskey cocktail recipes for everyone. In case you don't have the same luck (which you should) or you don't live near a Whole Foods, you can purchase them on Amazon.
So now that I had the bears in hand, I was ready to make a cocktail.

The inspiration for a new whiskey cocktail recipe – The Honey Bear
As cliché as this is, I knew I wanted this particular whiskey recipe to have honey in it. You know, the Winne the Pooh reference. I had recently made a honey orange glazed chicken so that flavor profile was still on my brain. I thought, why not make a honey and orange simple syrup – I felt like that would pair well with whiskey.
I didn't think of this at the time but if you want to make this drink even more special, top it with one of these whiskey cherries.
Alright, enough rambling. Here's my simple whiskey cocktail recipe: the Honey Bear.
Ingredients
Honey & Orange Simple Syrup

Equal parts honey and water
Peel from 1 orange

Cocktail

1-1.5 oz whiskey
.5 oz honey & orange simple syrup
Champagne
Orange peel for garnish, optional
Instructions
Simple Syrup

Combine all ingredients in a small saucepan and stir until honey is dissolved. Remove from heat and let it cool.

For the cocktails

In a glass, add whiskey and simple syrup; top with ice and stir.
Strain into a honey bear container, add ice then top with champagne.
Add garnishes.
http://eatdrinkfrolic.com/2017/09/honey-bear-whiskey-cocktail-recipe.html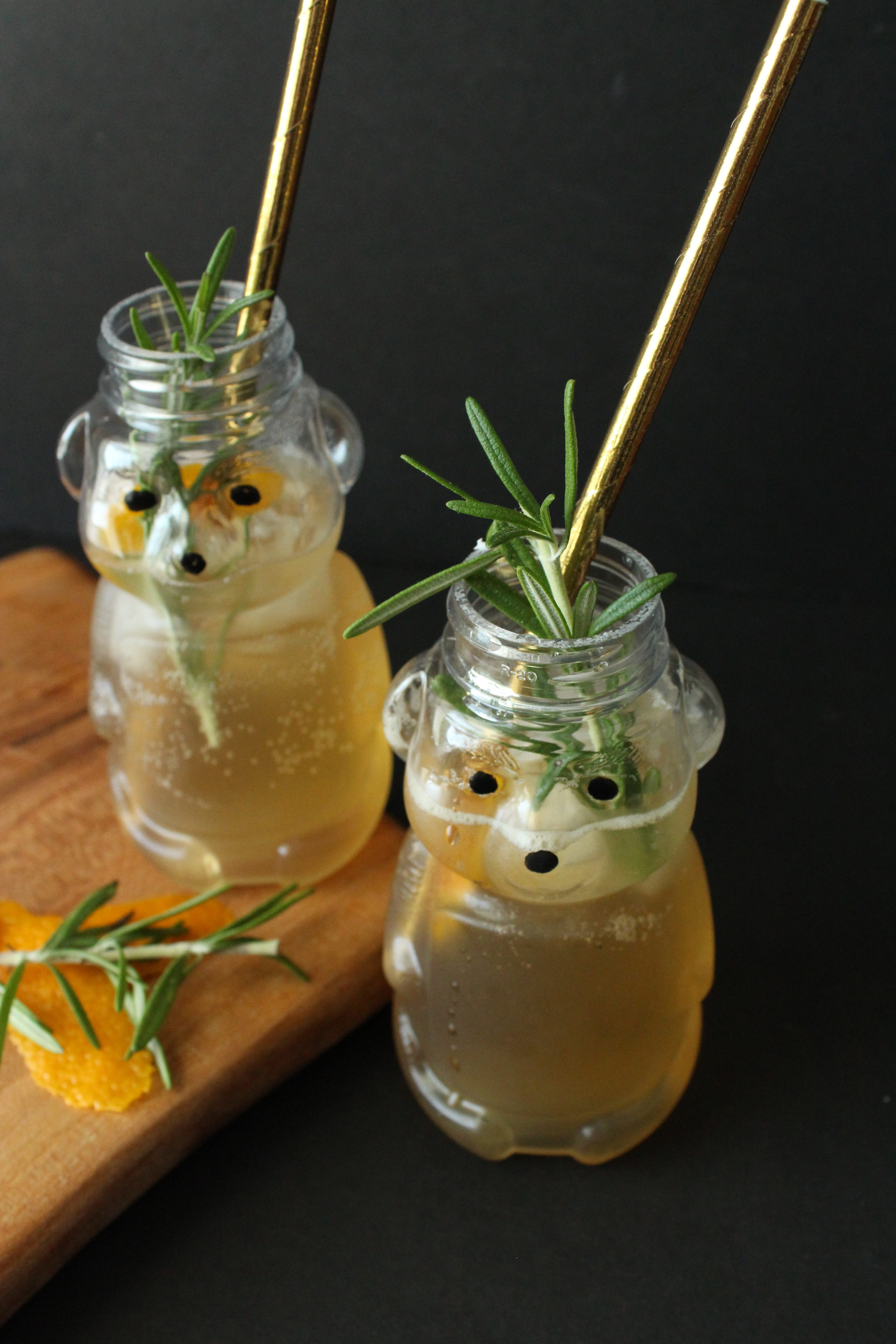 Save