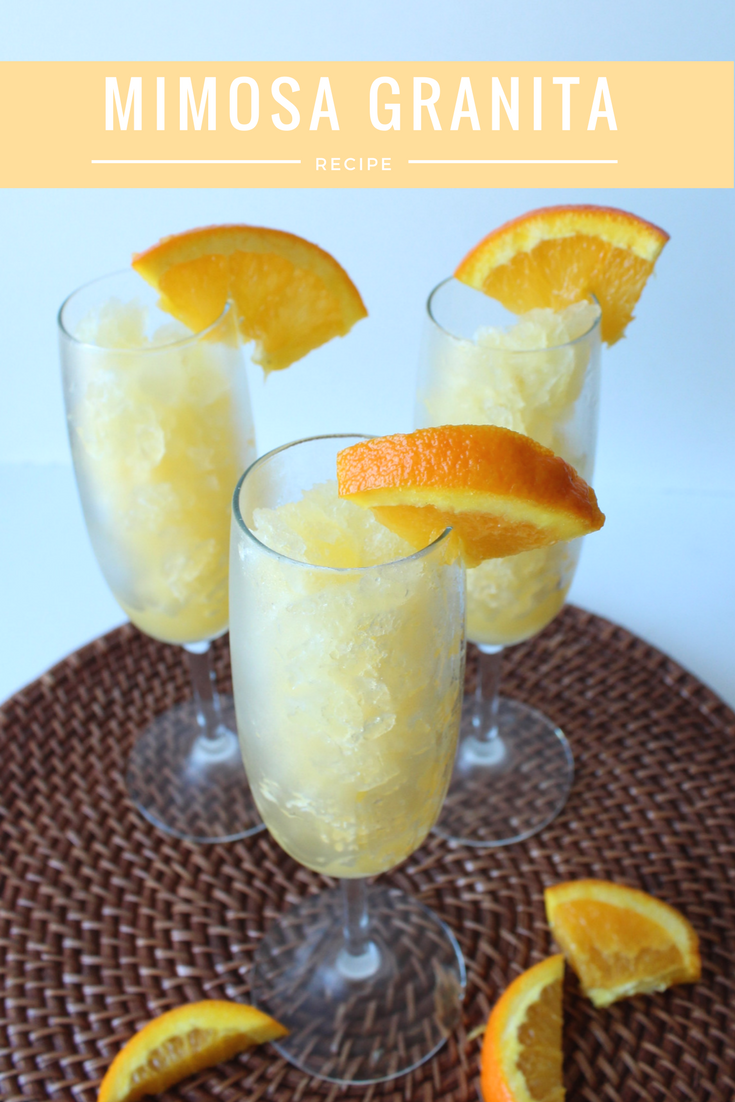 Let me go ahead and warn you that this post is a whole lot of rambling. My brain is all over the place. So here goes nothing. Granitas are an Italian, semi-frozen dessert and they're delicious. I read somewhere that granitas originated in Sicily, which reminds me of Sophia Petrillo. If you watched Golden Girls you'll know that Sophia was not only the matriarch but she was a proud Italian who always spoke of Sicily. I wonder if Sophia ever had a granita. I'm pretty sure she probably never had a mimosa granita.
Let's be honest, I'd never had a mimosa granita before until this one. I've made granitas before like this gin and tonic one (so good) but it never hit me to try it in mimosa form. I mean, adult granitas or slushies exist so why not make one that you could enjoy during brunch too?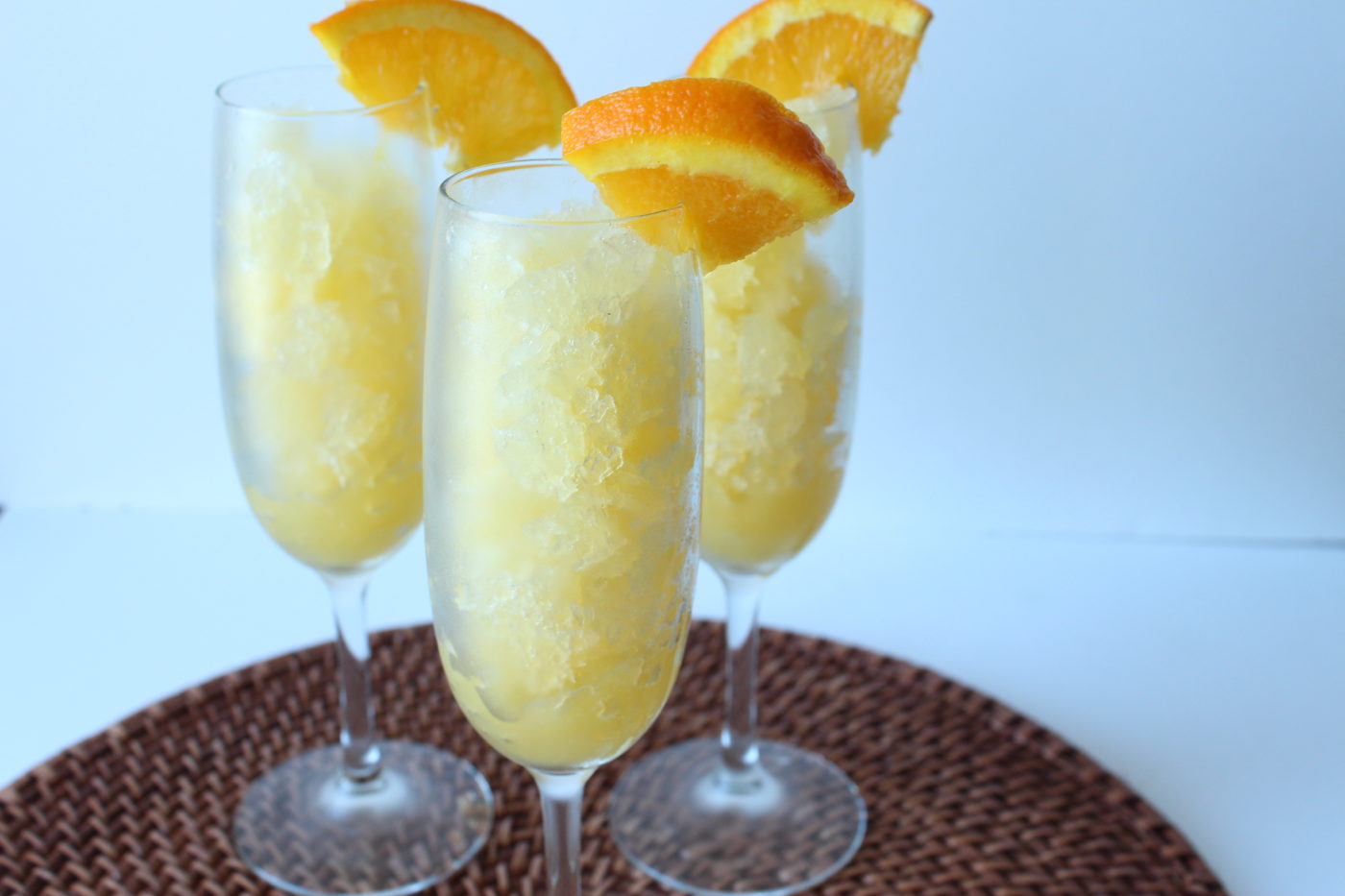 So let's go down my rabbit hole of thoughts and discuss how I even got to making a mimosa granita.
I had a bottle of champagne that I put in the fridge. I wanted it to be cold when I decided to pop the cork. Actually, the bottle of champagne was gifted to John as a thank you but let's be honest, I reaped that perk. Anyway, I started to think of cocktails I could make then top with champagne. All of the champagne thoughts got me thinking about brunch, which lead to mimosas. It was probably hot outside when all of this started and that means I probably started to think of cool and refreshing beverages.
Are you following my madness?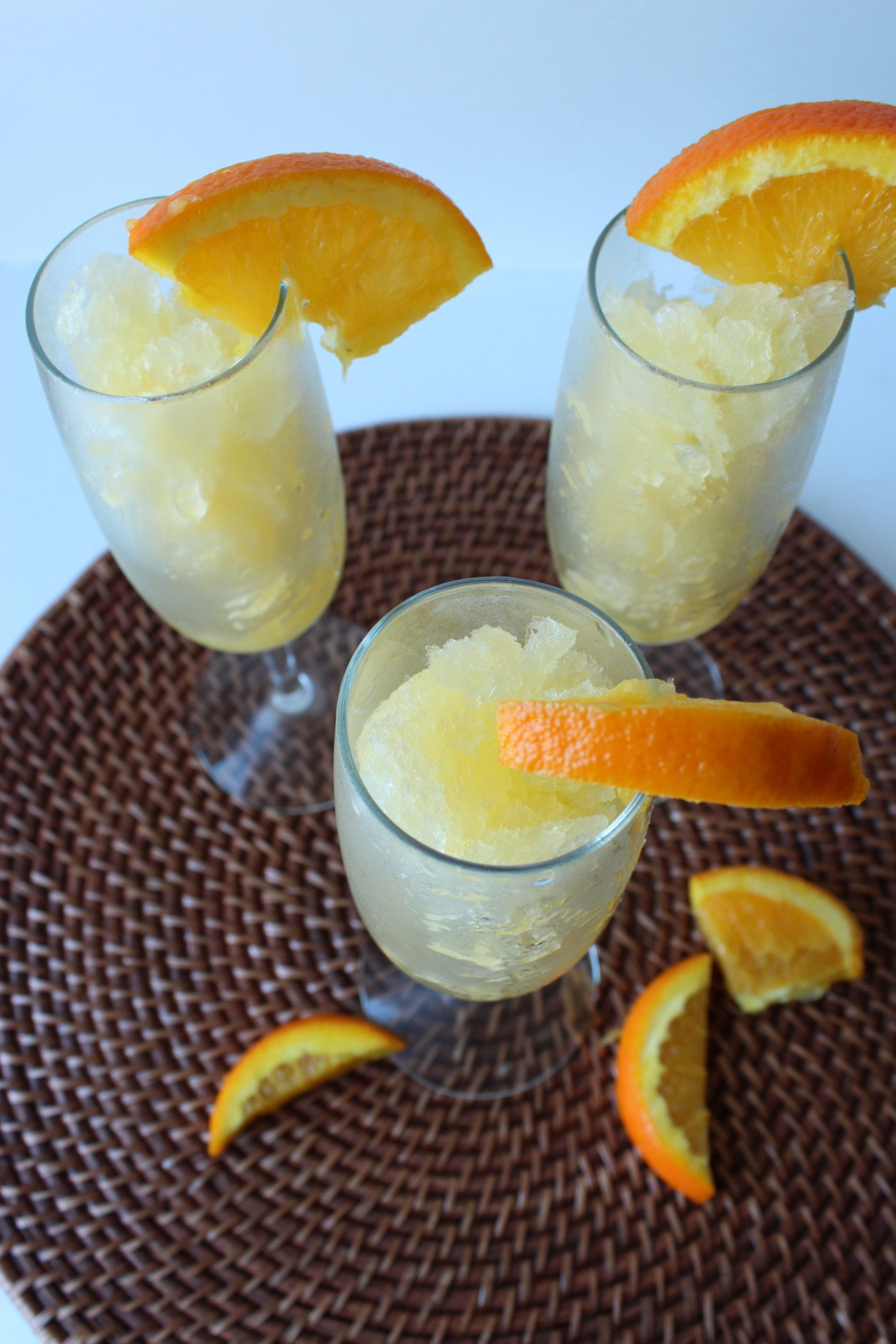 OK, the last part of this convoluted story is that the thought of cool drinks made me think of frozen things like frosé. So here we are: granita. Good lord, is this really how my brain works? Don't answer that because I already know the answer.
Imagine hosting a brunch at home for friends and instead of serving "regular" mimosas your serve a mimosa granita. Not only do they look beautiful but it's a welcomed change from the usual. Guests will think it's different and it looks like you really put a lot of time and thought into it. The truth is, granitas are crazy easy to make. They look so elegant and take less than five minutes to get it all together. Best part? Granitas could double as both a cocktail option and a dessert option. Boom.

Brunch cocktail: mimosa granita
For this recipe, I used a turbinado simple syrup. A bit more flavorful than using regular sugar and it really gave the granita a little extra flavor.
Ingredients
1.5 cup champagne
1 cup orange juice
1/4 cup simple syrup
Instructions
Combine all ingredients in a baking dish or a deep pan that will fit in your freezer then place in the freezer.
Every hour or so, scrape the granita with a fork. It shouldn't be a big block of ice but it should have a soft texture.
Serve and garnish with an orange.
http://eatdrinkfrolic.com/2017/08/mimosa-granita.html
Save