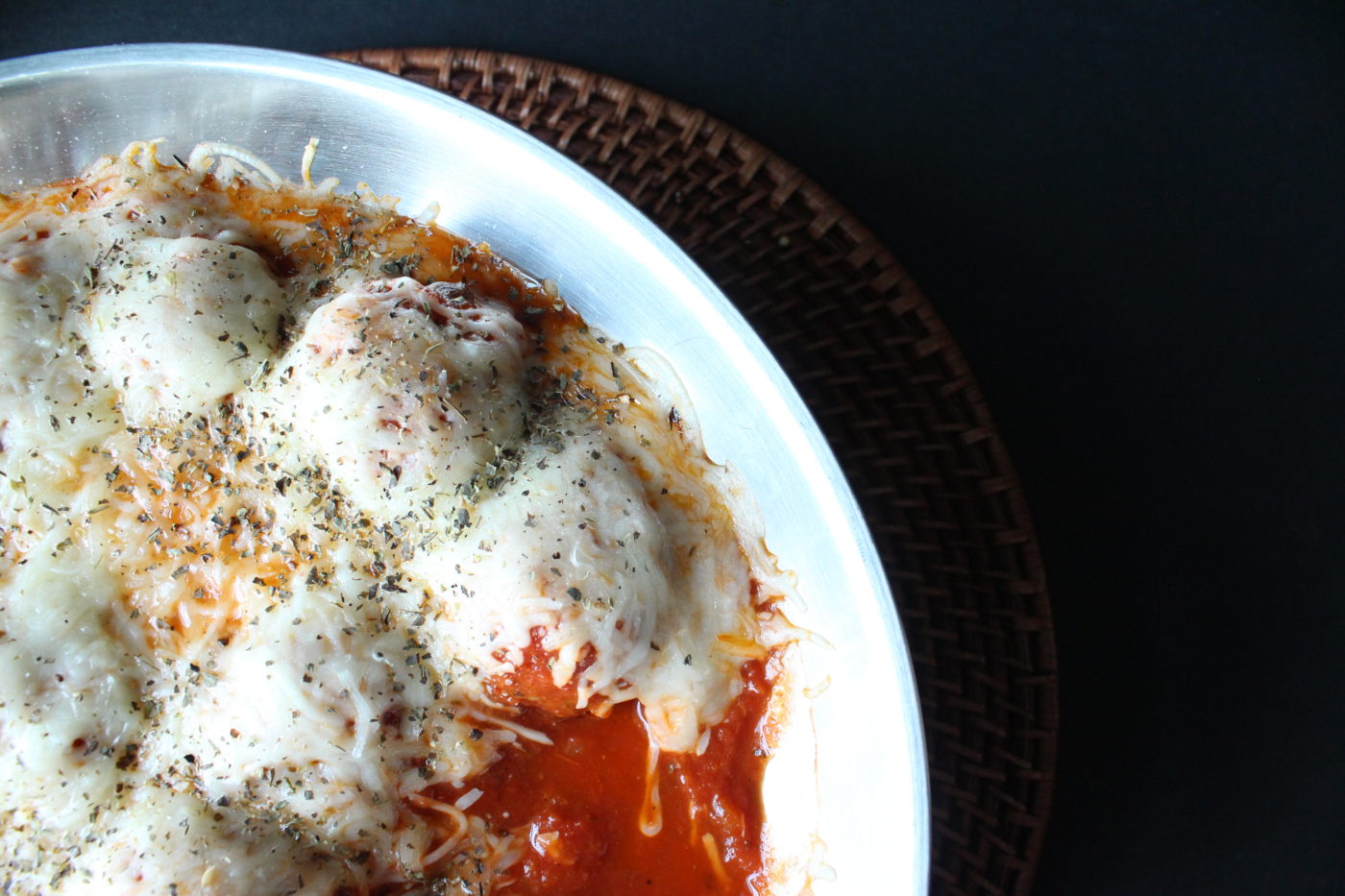 I wasn't even going to share this recipe but it tasted so good, I decided I had to. I saw this recipe idea on The Kitchn's Instagram and I almost drooled all over my phone. It was crazy easy to make and it's perfect to whip up for dinner when you're pressed for time. I'd never made a meatball bake before and I'm 100% sure this won't be my last time.
Like I said, I wasn't planning on photographing this dish. However, after looking at it and smelling the deliciousness that wafted through our house, I thought it would be a complete missed opportunity. I want everyone reading this to know that you don't have to have tons of culinary experience to make this dish. At the end of this post, I'll link to the blog where it originated. Lucky for you, she has an actual recipe, which is helpful if you're not the 'eyeball it' type.
I was a little nervous about the meatball portion of this dish because I'd never made meatballs before. Typically when I make spaghetti, I use ground turkey. This time around, I brought out the big guns and used beef. The husband always gets excited when I purchase red meat. The meatball bake was seriously as easy as seasoning the meat, forming them into balls then broiling them in the oven.
Make a cheesy meatball bake tonight!
After broiling the meatballs, top them with marinara sauce, loads of cheese (the best part) then bake a bit more. I loved serving it with crusty bread, seasoned with my own garlic butter and a little basil and oregano.
I'm pretty sure this warm, gooey meatball bake would also make a great appetizer. It could get a little messy but if you arm folks with small plates and lots of warm bread, everything should be just fine.
To make this tonight, visit Dinner at the Zoo for the full recipe.