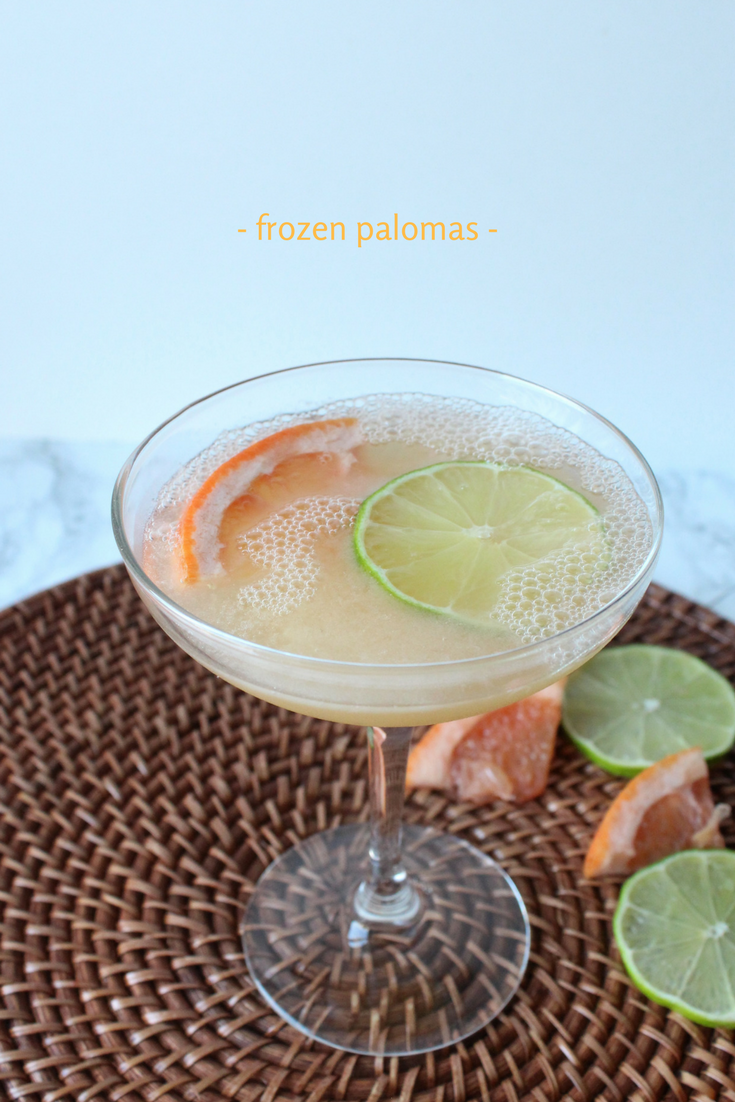 Before we get into this post and all of the Paloma greatness, I have to be honest: this is more like a slushie than a 'real' frozen beverage. I feel like there's a difference between frozen cocktails and a slushie. In my opinion, a frozen drink is just that, frozen. You can drink it but it takes some time and patience. A slushie is a beverage that has some icy qualities but doesn't take as much patience to enjoy. Does this make sense? I'm probably overthinking but it's OK. This Paloma recipe is super easy to replicate and is perfect on a hot summer day.
In order to have your Paloma (or any frozen drink) be the consistency of an actual frozen beverage, you'll need to remember to use twice as much ice as everything else you have in your blender. I failed to do this on multiple occasions making different frozen drinks and I've since learned my lesson.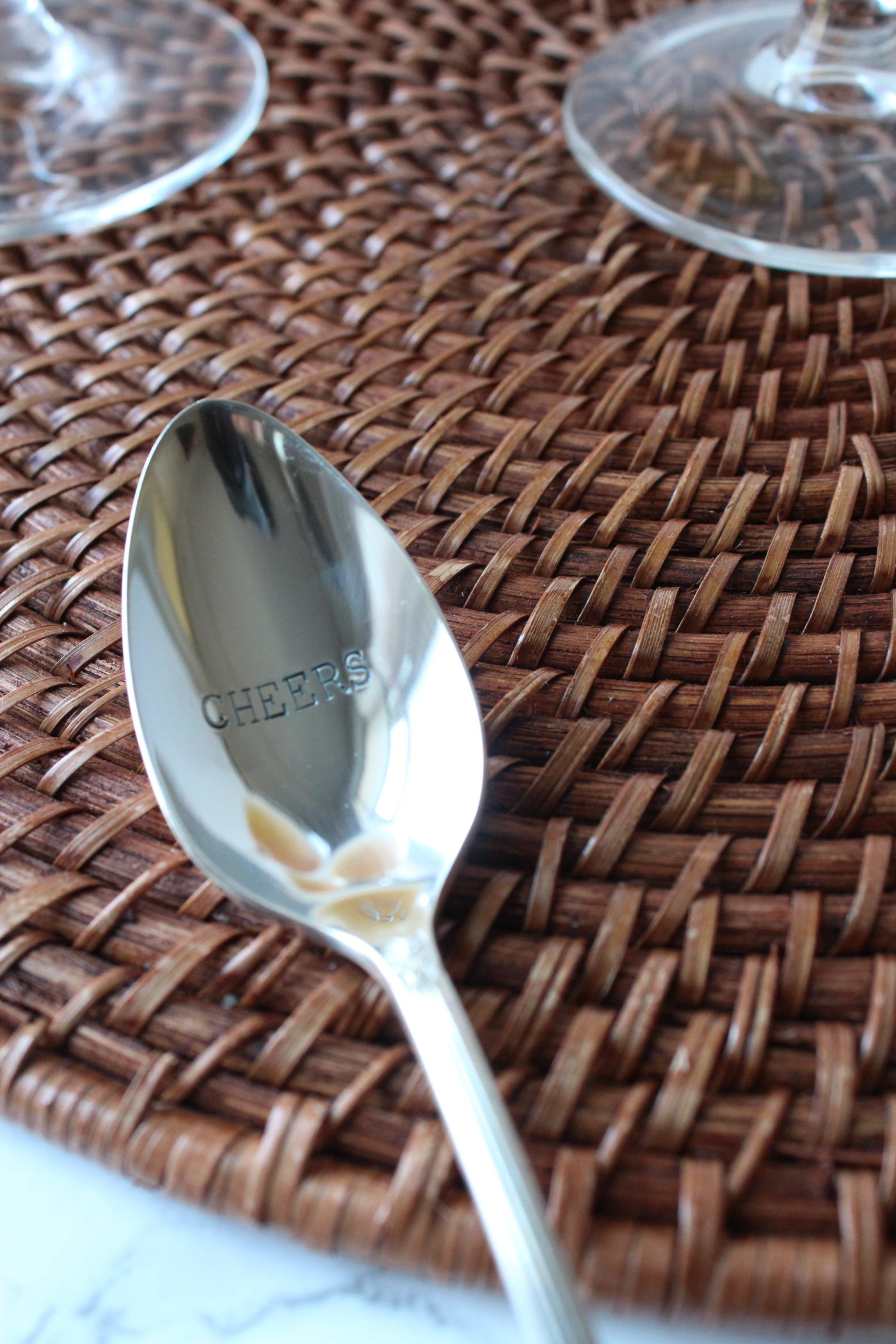 Before I continue, how cute is this cocktail spoon? If you want one or something similar, please check out Block and Hammer's Etsy store. They have lots of cute items that you can get engraved. They'll make perfect gifts too.
Alright – back to it.
The other factor to consider when making frozen drinks is your ice. Crushed ice works much better than big chunks of ice. Also if you have a pretty inexpensive blender that may not be up for the challenge, that will contribute majorly to the outcome of your drink. I own a decent blender though it is not the best. I've been told that Vitamix blenders make the best frozen drinks (and smoothies) but I haven't tried it. I've linked to a couple of those blenders at the end of the post just keep in mind they're pretty expensive.
OK. Back to this Paloma recipe. Typically, a Paloma consists of tequila, grapefruit soda and lime juice. There's a little salt, which enhances the flavors but it's pretty cut and dry. I love margaritas but Palomas have easily become an enjoyable and refreshing adult beverage. Today's frozen Paloma recipe is perfect for hanging at a pool or if you're entertaining friends at home. It's just so good!

Cool off with an easy frozen Paloma recipe
Ingredients
1.5 cups grapefruit juice (from 1 1/2 grapefruits)
1.5 cups of ice
2 shots of tequila
4 tablespoons agave
Instructions
Throw all ingredients in a blender and pulse until it has a frozen consistency. You may need to add more ice.
http://eatdrinkfrolic.com/2017/07/frozen-paloma-recipe.html

Shop this post