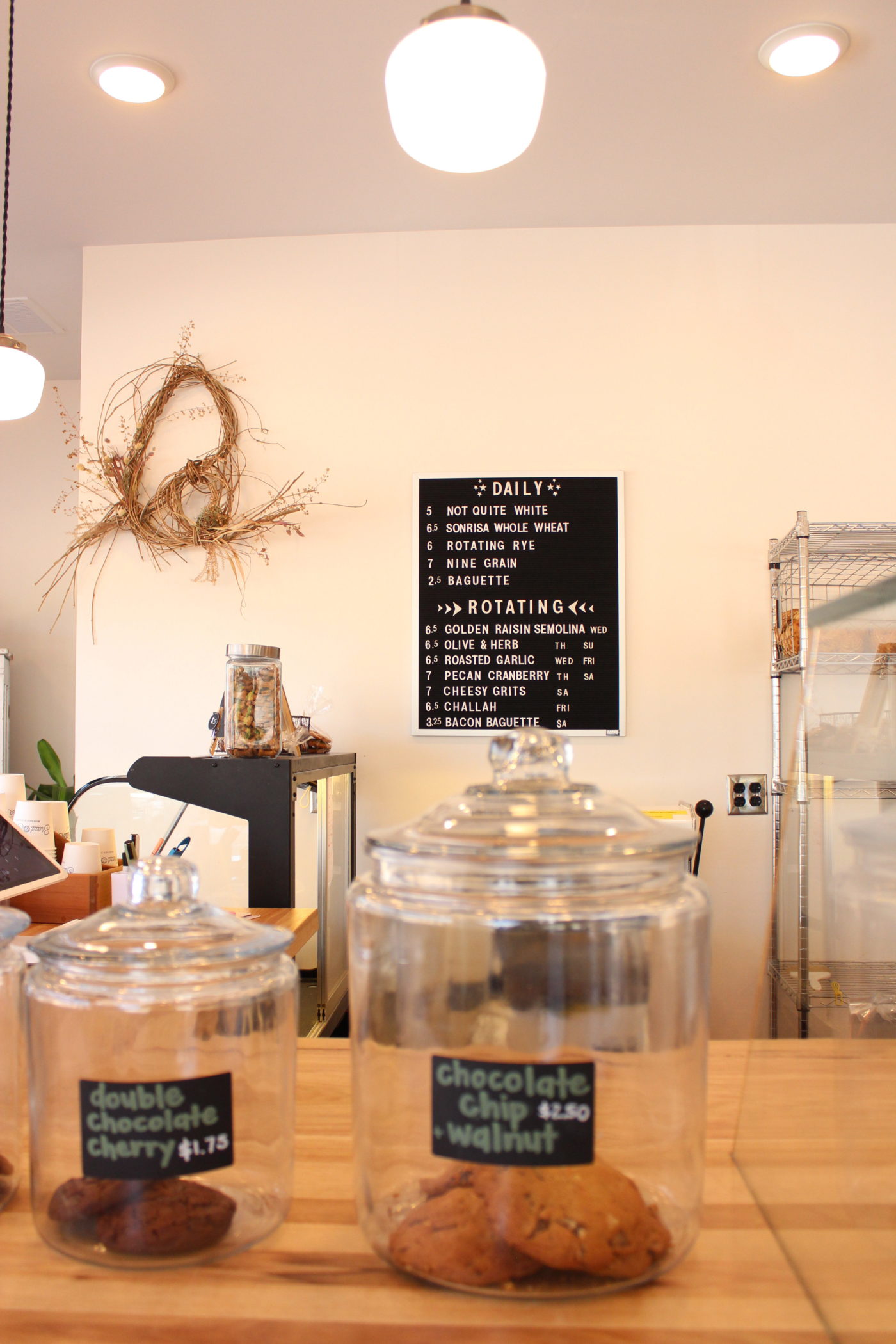 Remember when I gave up sugar for a second? I won't retell the sob story of that experience but let's just say it's not easy. I'm not completely off sugar anymore but I'm definitely more aware of my sugar intake now. So to celebrate indulging in a delicious piece of sugary goodness, I took a trip to Bread and Butter to scope the scene (and get some treats).
So, I've heard a lot about Bread and Butter bakery. I've seen their logo in places but I was sad to admit that I'd never actually gone to visit them. I remember reading a few articles about their opening and even seeing some of my friends Instagram their visits. I was pinching myself because I still hadn't gone to visit them despite all of the reminders in my social feeds. Then I gave up sugar and essentially gave up on life. I knew that I'd want a sweet treat if I went so I just didn't even give into the temptation.
Until now.
John and I sauntered to Bread and Butter to meet friends on a lovely Sunday afternoon. Prior to us getting their, I saw on their Facebook page that they had fresh, strawberry donuts. Bread and Butter bakery, you're speaking my language. When we arrived, I was so excited to see the selection of pastries available. Quite honestly, I wanted to grab them all and put them in my purse but I'm a dignified young woman, so I restrained myself.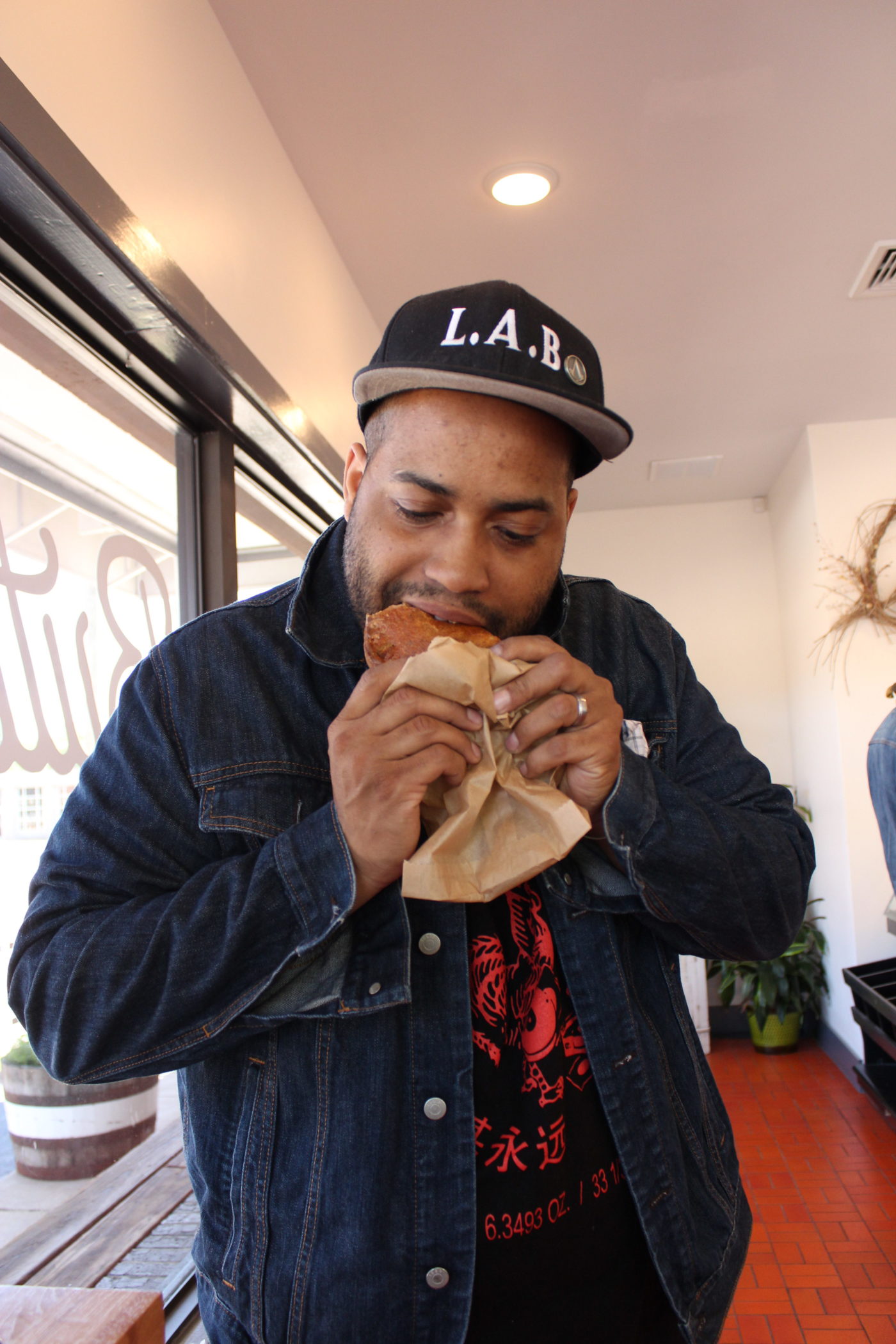 I'm a sucker for pain au chocolat (chocolate croissants) so my eyes were immediately drawn to them. They didn't disappoint, you guys. I'm pretty sure there wasn't a crumb left on my little napkin. John, being the meat-eater that he is, perked up when he saw the cowboy pocket. The cowboy pocket is filled with sausage, potatoes and black beans. It's definitely worth a try when you visit.
Jennifer tried the Latin pocket which was filled with plantains and myriad of other deliciousness.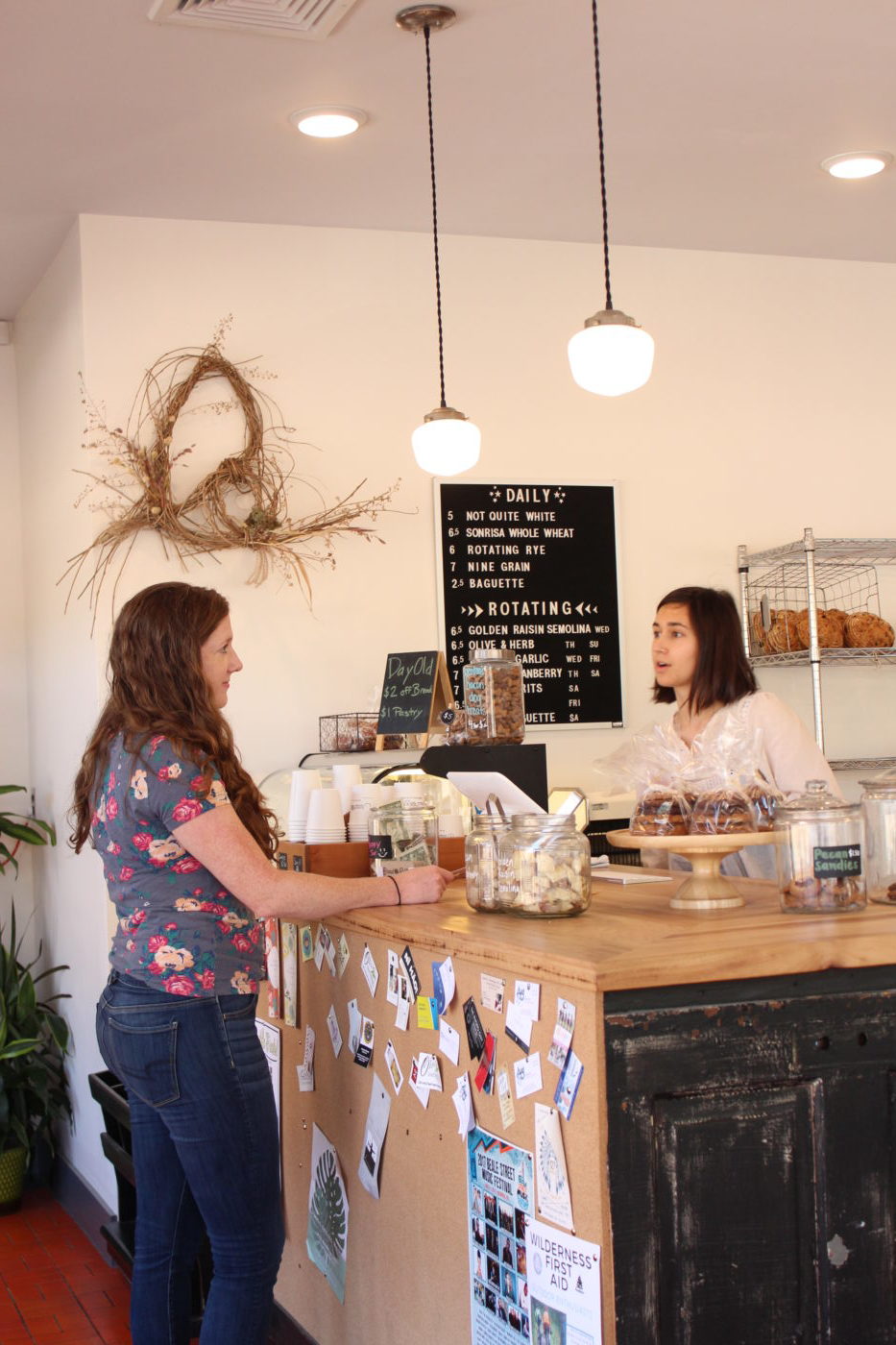 As we were sitting there stuffing our faces, they brought out more of those beautiful strawberry donuts I stalked on their Facebook page earlier. THEY WERE SO DELICIOUS. Yes, I needed to put that in all caps. Donuts are great but these were baked and made with fresh and local strawberries. It just doesn't get any better than that.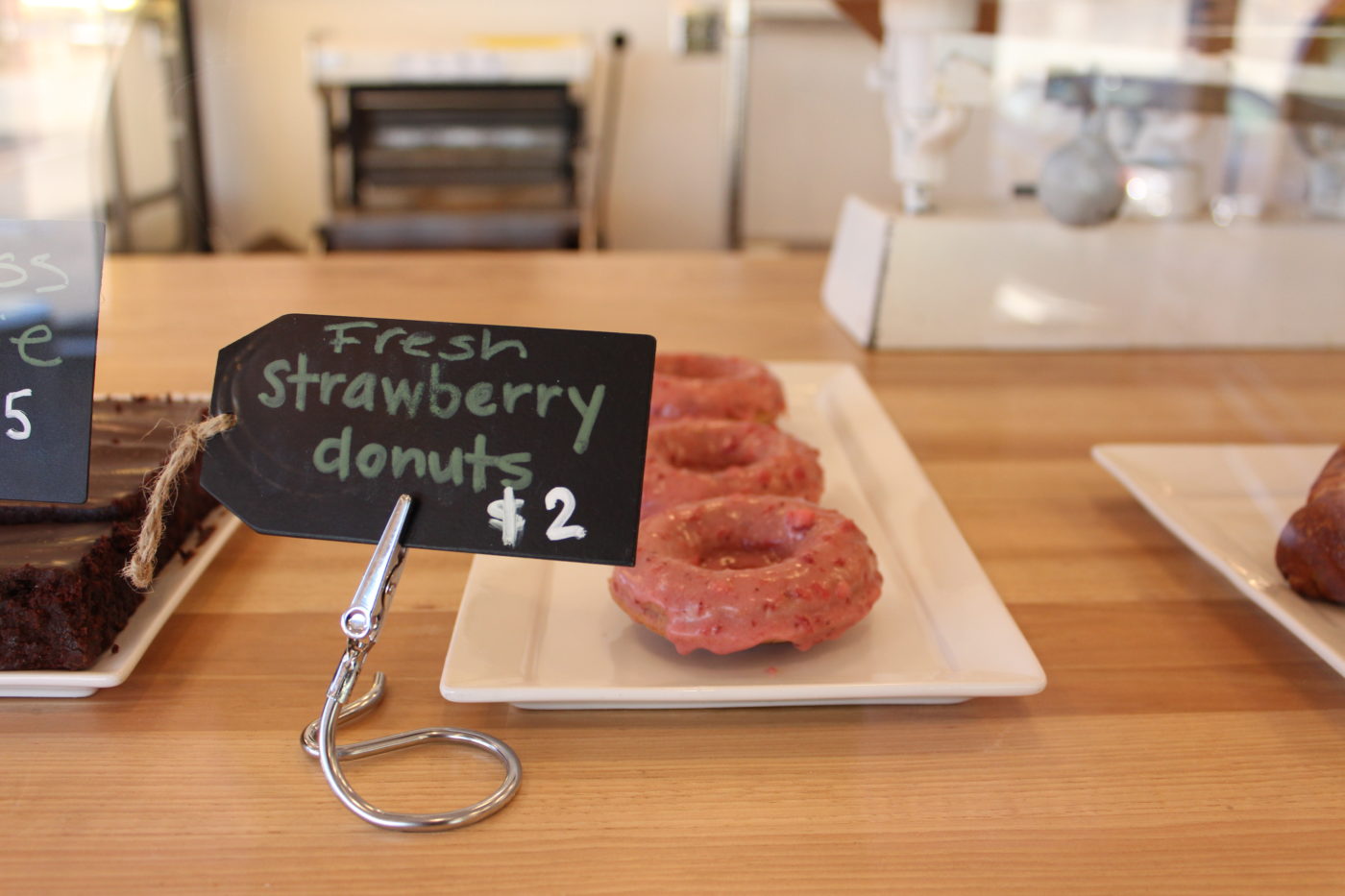 Bread and Butter bakery also has a variety of cookies and breads available. I've been told the cheesy grits bread is to die for. Lucky for us, they post their bread baking schedule on their website. I can't wait to get over there for the roasted garlic bread (yum).

If you go to Bread and Butter bakery
Closed Monday & Tuesday
Wednesday – Friday | 8 – 7pm
Saturday & Sunday | 9 – 6pm
3955 Dayton Blvd., Chattanooga, TN 37415
Save