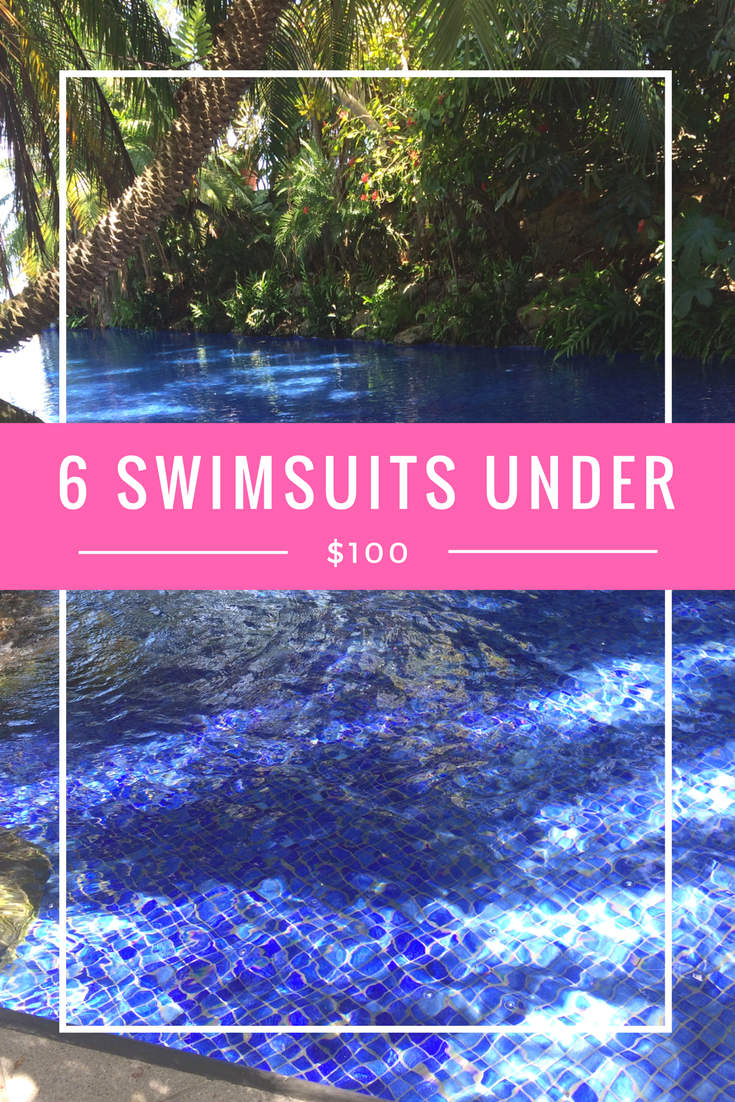 I usually purchase a new swimsuit every year. I'm not really sure why that is but I do. I recently went through all of my bathing suits and cleared them out. I honestly didn't know I had accumulated so many. I typically don't spend a lot of money on swimsuits unless it's from a specific designer or store and I "must have" it. It takes a lot for me to feel that way though. Most of the time, my swimsuits come from ASOS or H&M – especially when I'm in a hurry to buy one. Today, I thought I'd try to aid you in your quest to find a swimsuit and share six swimsuits under $100.
Lately I've found that I've been really digging one piece suits. For a while, I stayed away from them just because. Now, I'm starting to love them again probably because my so-called "summer body" is nonexistent.
What exactly is a summer body anyway? I guess it's whatever you want it to be.
OK back to swimsuits. I love different swimsuit styles but I don't think I have an actually "style" when it comes to swimsuits. I tend to lean towards whatever makes me feel good. You'll see in my choices for swimsuits under $100, it's mostly one pieces and I'm OK with that. Perhaps that's my style now? I usually lean towards bright colors too. Lately, I've been loving graphic swimsuits. You know, the ones that have eye-catching catchphrases on the front. I'm also finding that I'm into the Baywatch style swimsuits. Meaning, swimsuits that have a scoop neck and a high leg. They're very reminiscent of Pamela Anderson. Enough rambling, ready to shop?
6 swimsuits under $100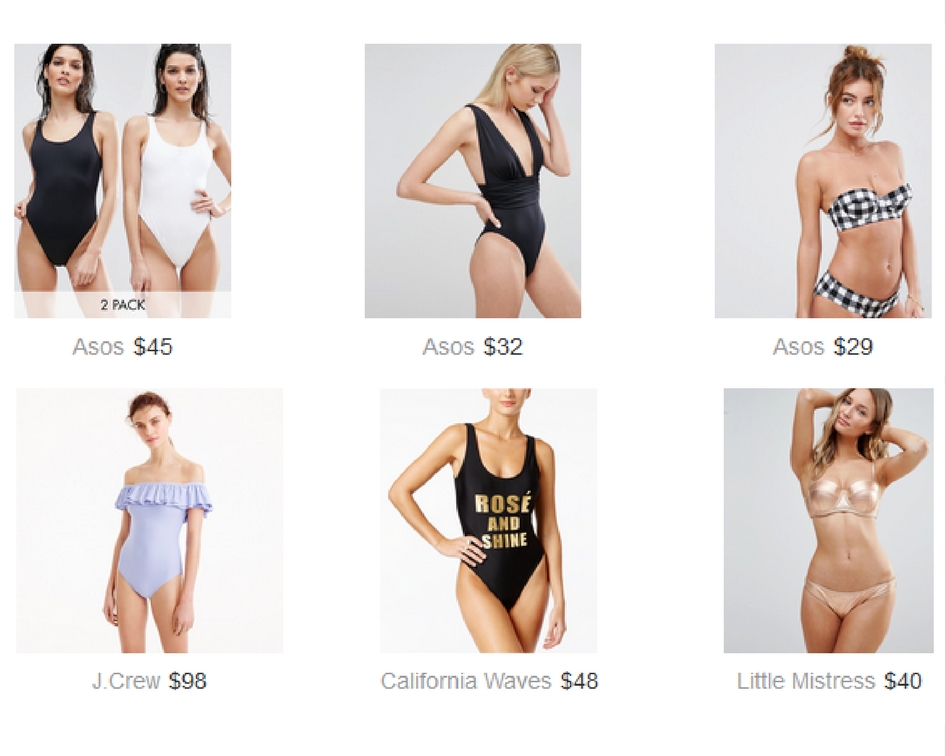 ASOS scoop front one piece, 2 pack – $45
ASOS gathered waist band swimsuit – $32 (perfect for camouflaging your tummy)
ASOS gingham mix and match bandeau top – $29
J.Crew off-shoulder ruffle one piece – $98
Rosé and shine swimsuit – $48
ASOS gold metallic bikini – $40