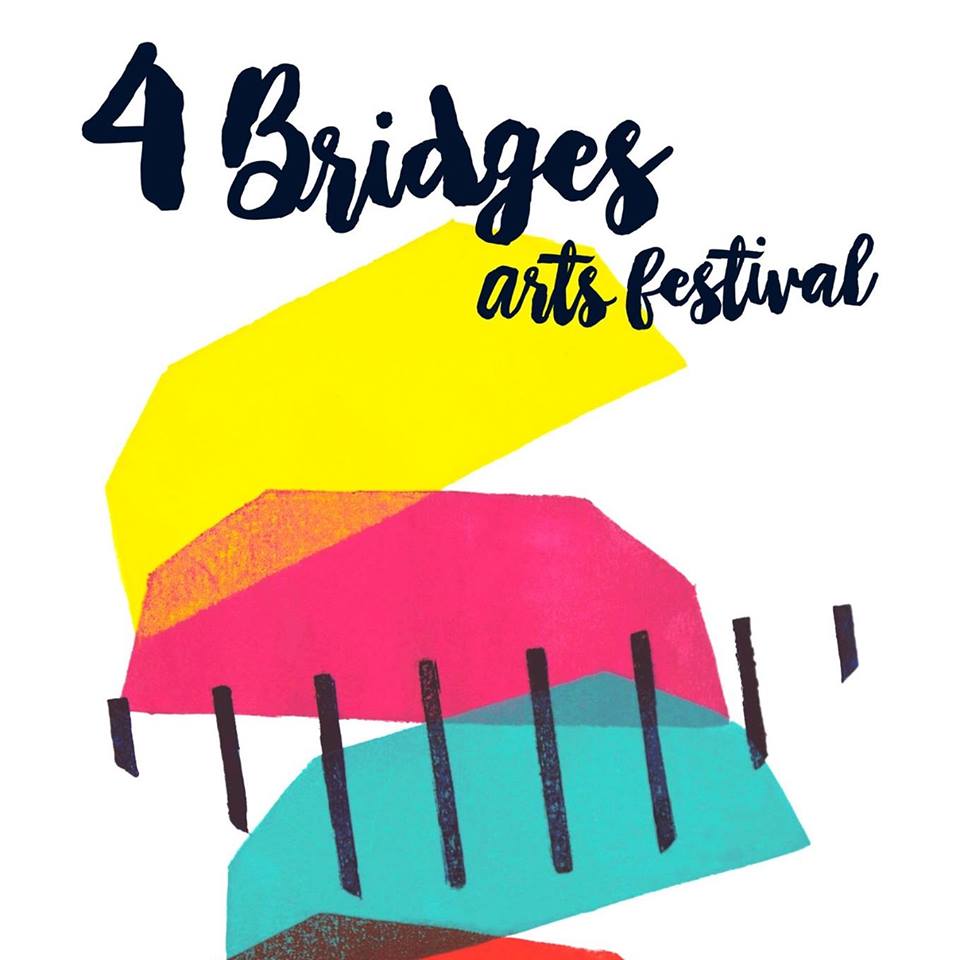 I like art but I'd like to learn more about it. In an effort to do so, I've been paying more attention to what I like and especially what I don't like. I've noticed that I'm fond of bright colors, abstract designs and musician-focused paintings. Specific, right? Anyway, I recently took a class on how to collect art on a budget and I learned so many nuggets of information that can be helpful to building a cohesive art collection. One of the tips was to support your city's local art festivals and galleries. One of our festivals is the 4 Bridges Arts Festival, which has been happening in Chattanooga for 17 years.
John and I got invited to the preview night of the festival and I'm so glad we went. There were hundreds of local and regional artists on hand selling paintings, prints, sculptures and jewelry. I can't believe that after living here for almost 5 years, this was my first time going to 4 Bridges.
Tragic.
Enough about my lack of attending this festival the real story is that we loved it so much and we're already counting down the days until next year's festival. Also, as someone who has planned and organized many large and small events, kudos to the team of workers and volunteers who put on this festival – it was impressive. Not only am I glad we went so we could support our local artists but I'm glad we went because of the vendors who weren't from Tennessee. John was so kind to buy me a beautiful ring from a jeweler based in Austin. The moment I saw the ring, I fell in love. There's nothing better than a high-quality, handmade piece of jewelry that has a story behind it. Check out Christopher Timberlake Jewelry to see what else he has.

3 Takeaways from 4 Bridges Arts Festival
It's not only prints and frameable art. There are sculptures too and as I mentioned, jewelry. Jewelry is art, obviously, but I don't know why I never considered that this festival would feature beautiful jewelry.
There's food and music. Obviously like most festivals there's food and entertainment. Naturally, 4 Bridges Arts Festival is no different. They feature lots of local food trucks and musicians. It's better to go art shopping on a full stomach, right?
It's perfect for networking and socializing. John and I saw so many friends and colleagues we hadn't seen in a while. It was great for catching up, meeting new friends and of course, talking about art. I think it's safe to say, 4 Bridges Arts Festival may be one of my favorite events of the year.
What did you do this weekend?