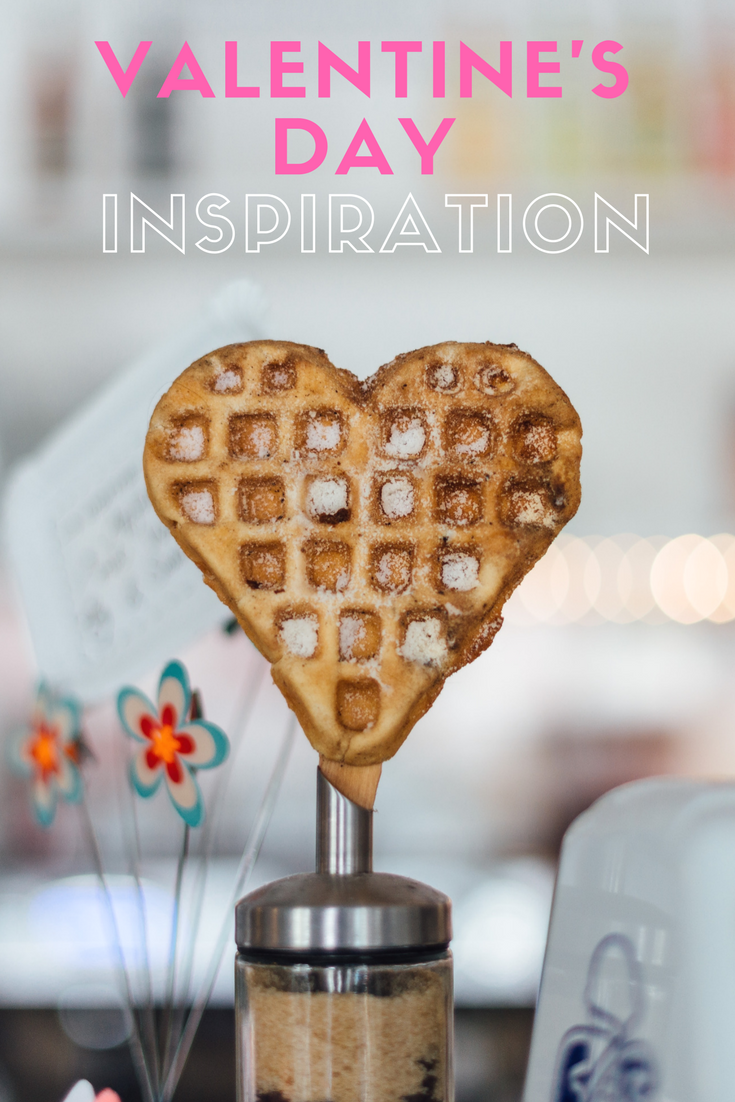 Valentine's Day is my half birthday. I know I probably mention this anytime I do a Valentine's Day post and I'll continue mentioning it. You're probably also thinking, who cares about a half birthday? Well, no one actually cares about their half birthday. I just like to use it as an excuse to get my friends ready for my actual birthday. My half birthday is an additional opportunity for me to be obnoxious. There. I said it. Anyway, I rounded up a few awesome ideas for a little Valentine's Day inspiration.
A lot of folks dread V-Day while others really look forward to it. I hope that if you don't have a partner, you'll still find the love in celebrating Valentine's Day. I've always wanted to host a cocktail party or a dinner party on Valentine's Day for my single and coupled friends but I've never gotten around to it – maybe one day.
I hope that the ideas below will give you a little extra inspiration and encouragement to throw a Valentine's Day party for your partner or for your friends. Remember that Valentine's Day is a day of love. You don't have to be in love to celebrate V-Day with someone. I had a pretty memorable Valentine's Day (pre John) with two of my girlfriends a few years ago. We had a delicious dinner at a restaurant in Atlanta and it was pretty perfect.
Valentine's Day inspiration you can use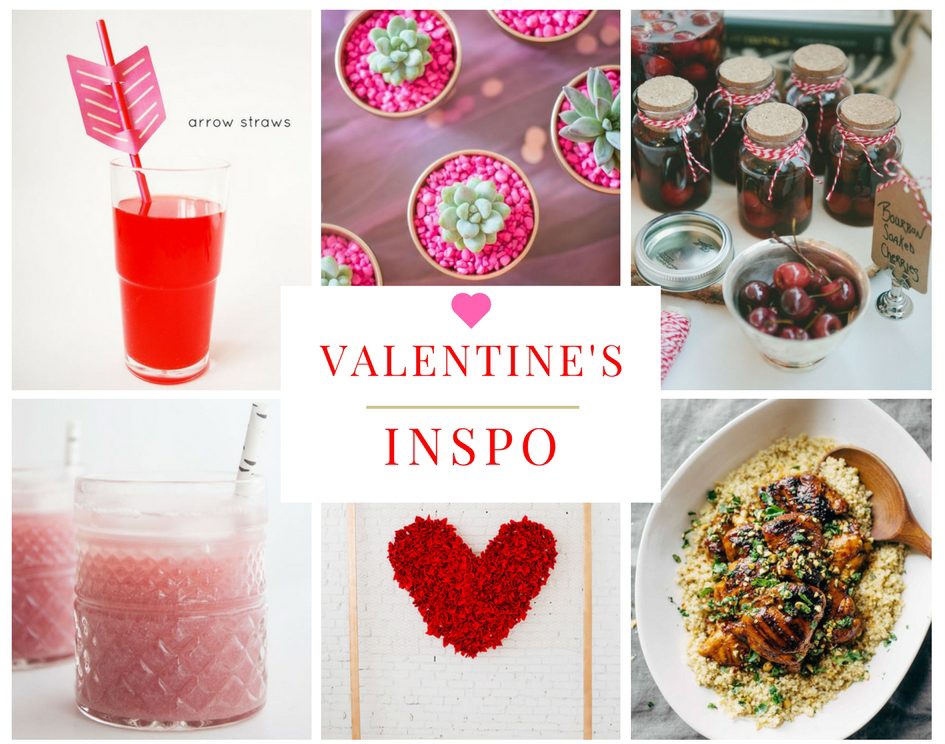 Dress up your cocktails with printable arrow straws; adorable – via Wild Olive (PIN IT)
Decorate your tablescape with these mini succulents and hot pink rocks – via Brit & Co. (PIN IT)
Bourbon soaked cherries make great gifts or an added bonus to your Valentine's Day cocktail bar – via Style Me Pretty (PIN IT)
If you're making your honey dinner, here's an easy and light meal to try on Valentine's Day: spicy Thai chicken and quinoa, yum – via Pinch of Yum (PIN IT)
Throw a party and make this super cool, DIY heart backdrop (I love this) – via Design Love Fest (PIN IT)
Nothing says I love you like making some cocktails. Try this pomegranate gin fizz – via Elephantastic Vegan (PIN IT)