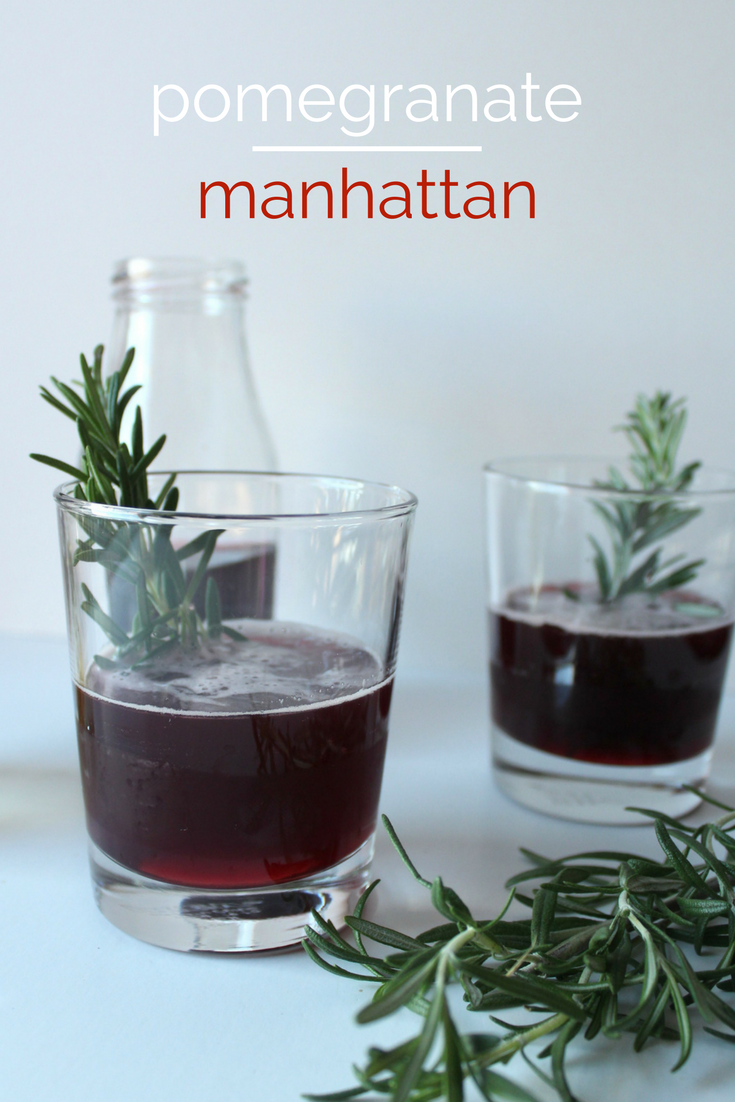 I taught a cocktail class for Valentine's Day and in that class I told guests about my love for classic cocktails. I have such an affection for cocktails that pack a punch, a lot of flavor and aren't overwhelming with tons of useless ingredients. A Manhattan cocktail is certainly a classic drink however, it's one that I don't order too often. When I found this recipe for a pomegranate Manhattan over on Shutterbean, I knew it was something I had to try.
It's so funny that I've had this burst of energy to lead cocktail workshops. Most know that I'm not a bartender by trade but over time, I've developed such a love and interest for the industry. I've only led a couple of workshops and each time I've finished one, it gives me fuel to try to do another one. I have some ideas for other workshops but since I'm human, I get nervous and try to put it out of my mind. Eventually though, the thought pops back up, which tells me that it's an idea I need to execute.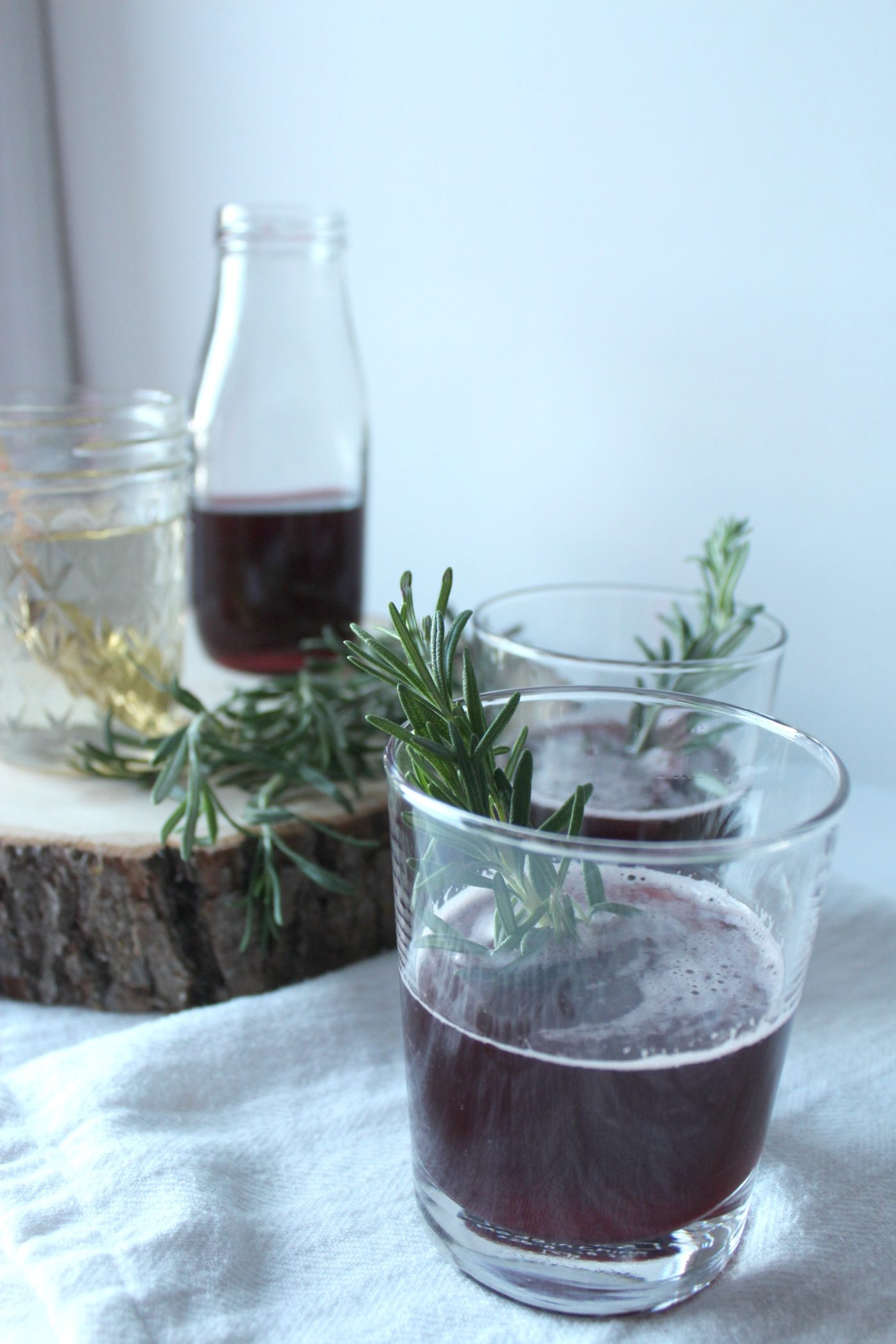 Yes, I know we've gotten completely off of the subject of the pomegranate Manhattan. For some reason, this post has prompted this weird thought process so I'm just going with it.
I say all of this randomness to really say, if you have an idea for something you'd like to do or plan, do it! Especially if it's something you just can't stop thinking about. That thought will continue to come back and haunt you – trust me.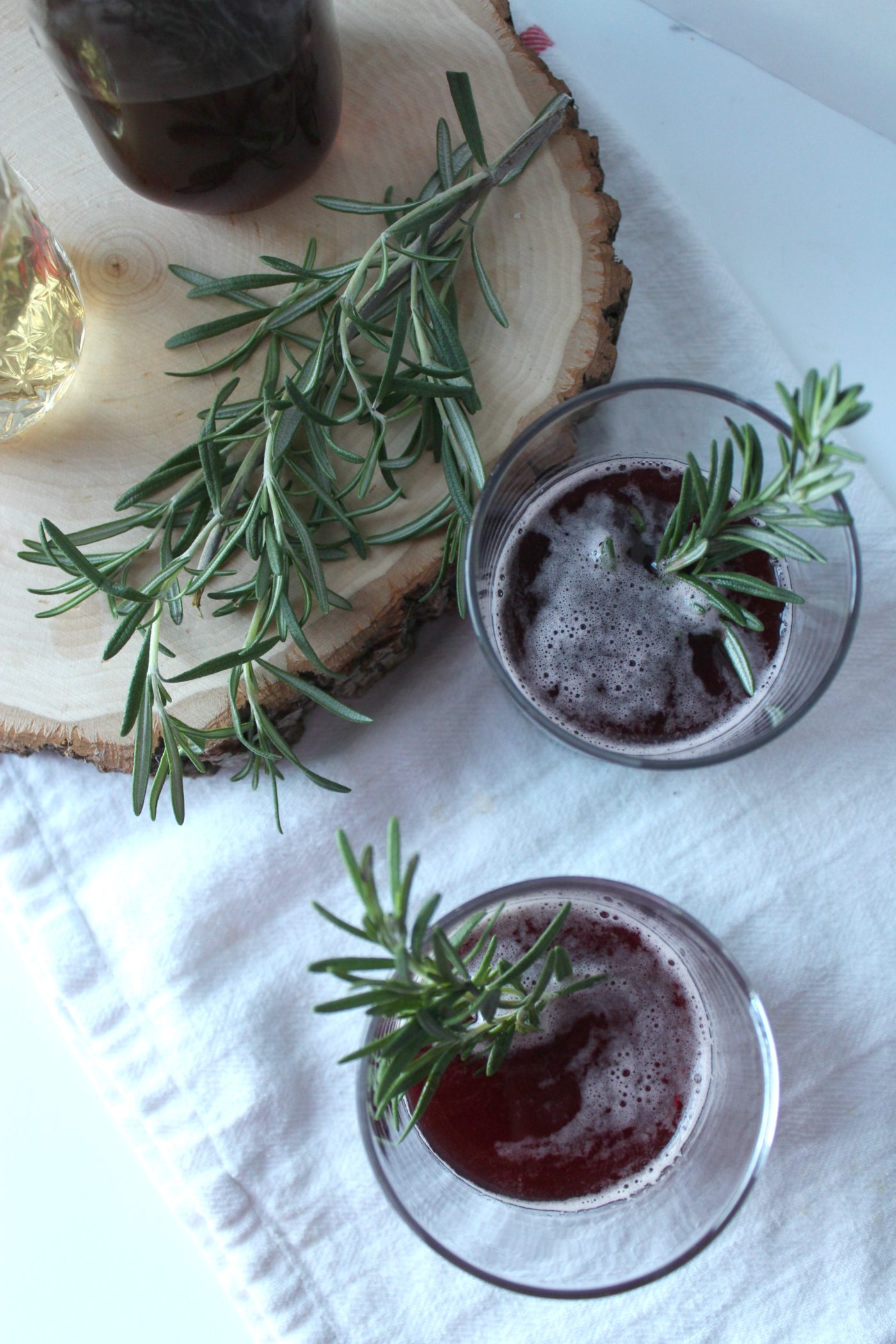 So back to this Manhattan. I have friends that aren't too fond of classic Manhattans because the flavor is just too potent. This pomegranate Manhattan is just the answer to that. It's the same profile as the classic cocktail but with a little added flavor. I love the addition of a rosemary simple syrup; it really does elevate it just a bit and I think it makes it go down really easy. You know how I feel about simple syrup. I've preached about it several times. Fresh, homemade simple syrup is the way to go. I always keep some in my fridge.
Anyway, if you're looking for a really easy way to put a twist on a classic cocktail, you should try this pomegranate Manhattan. The color of it is gorgeous and it's a great drink to make if you're having people over. I didn't change a thing about the recipe so head over to Shutterbean to make one for yourself this week.

Shop supplies for a pomegranate Manhattan