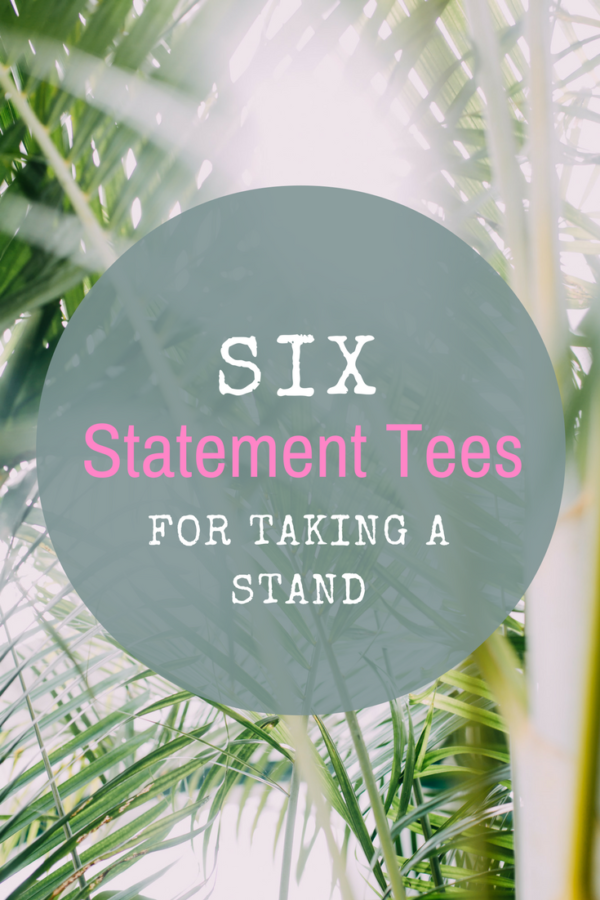 Unless you've been under a rock, you've seen all of the awesome women-led marches happening across the country. They were all so encouraging. I loved scrolling through Twitter or Instagram and seeing everyone's creative signs and encouraging chants. I especially loved all of the statement tees a lot of folks were wearing. I'm just so proud, encouraged and moved by the thousands of women and men who got to march and take a stand. It was truly beautiful.
I was telling someone not too long ago that I feel so much pride wearing my "the future is female" sweatshirt I got for Christmas. It's a simple statement but it's so powerful. Every single time I wear that sweatshirt, it's inevitable that someone stops me. No kidding. It's like wearing that one sweatshirt makes me part of a cool club or something. I'm thinking of getting one for John. Anyway, as I thought about all of these people out marching, I thought about next steps. From voting to staying informed of local policies – the next steps are important.
Part of my next steps is making sure I constantly remind folks of what I stand for…subtly. By subtle, I mean across my chest with statement tees. I've always loved graphic tees (hi Urban Outfitters). My love for graphic tees has continued but now instead of sporting a shirt with Eazy-E on the front, I've replaced them with motivational and powerful statements.
If you're with me, let's wear these tees together…in solidarity. Let's remind folks we come in contact with that yes, the future is female.
Shop your favorite statement tees (clockwise)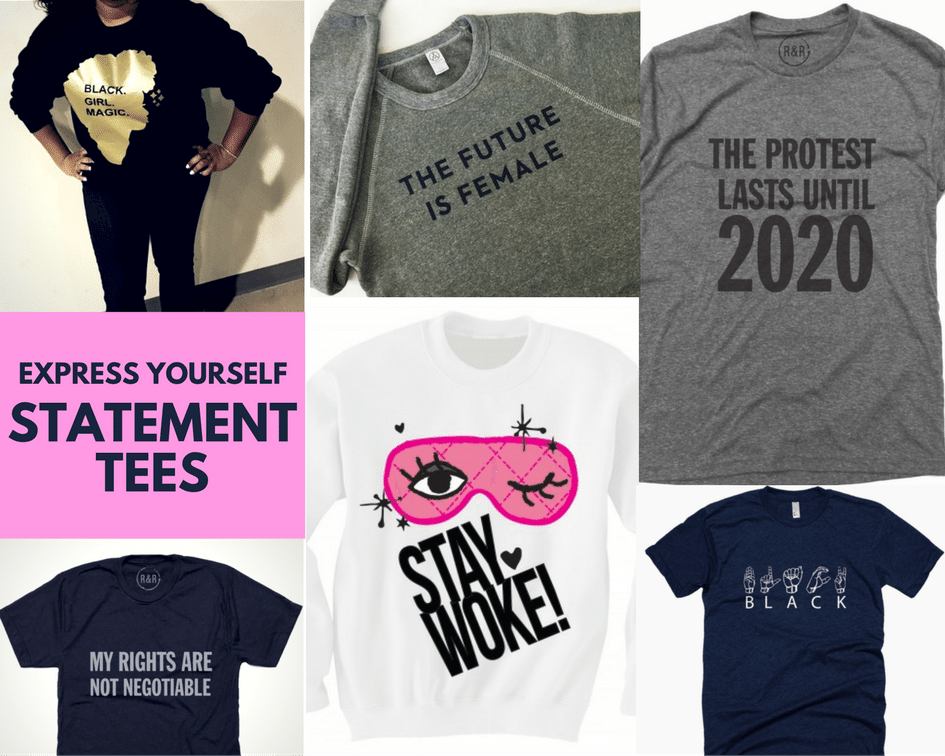 Spread your Black Girl Magic with these super cute sweatshirts and tees from Black Girl Magic Apparel.
Tell everyone that the future is female with these comfy sweatshirts from Otherwild (I have one and they're really soft).
Protesting for the next four years? If so, this tee from Rabble and Rouse is for you.
Say it loud: I'm black and I'm proud! In this case, spell it loud – love this tee from Own Your Blackness.
"Stay woke" with sweatshirts from celebrity stylist, June Ambrose. Stylish yet powerful at the same time.
Another t-shirt winner from Rabble and Rouse – our rights are not negotiable.
Cheers to next steps and taking stands!