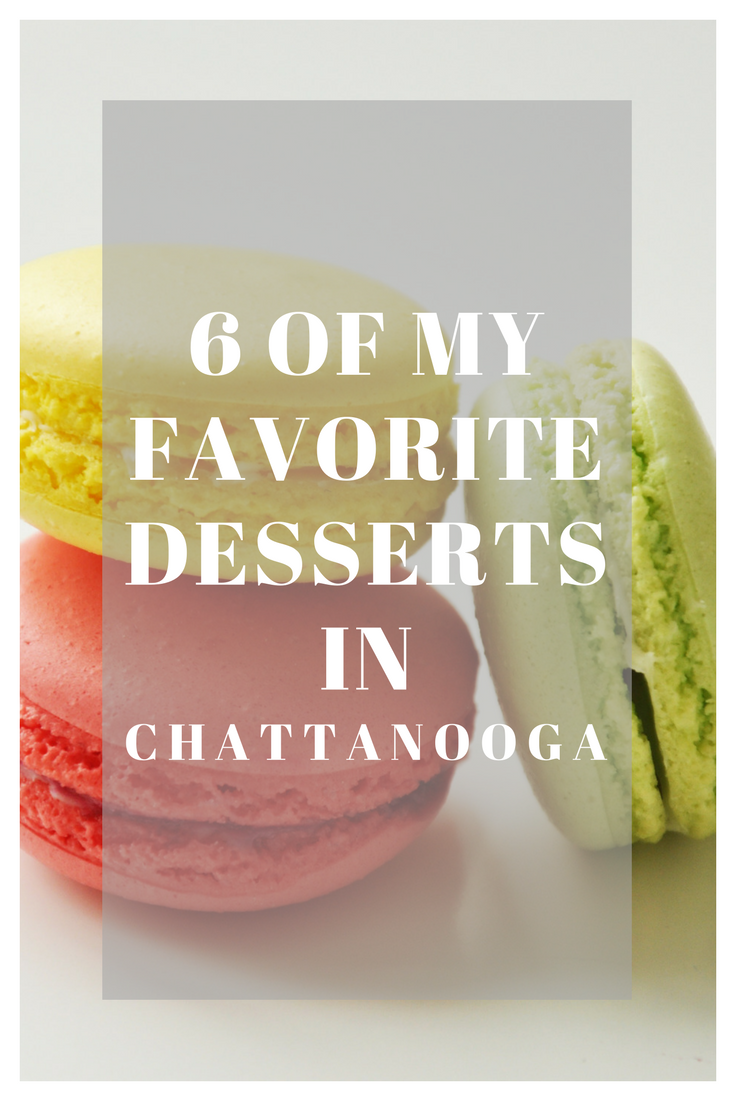 I never really realized my great love for sweets…until I'm chomping down on something sweet. I thought I wasn't a "sweets person" until I find myself craving chocolate chip cookies and slices of cake from Publix. We all know someone who claims they don't like sweets. My husband claims he's one of those people but I've seen him scarf down some black and white cookies. Anyway, I thought that since I like nibbling on desserts all around, I'd share my favorite desserts in Chattanooga.
It's not everyday that I crave desserts. When I do it's typically because of a couple of reasons:
– I've had a rough day and I feel like I deserve it
– I'm celebrating something
– Just because
That's enough reasons to allow me to eat desserts almost everyday, don't you think?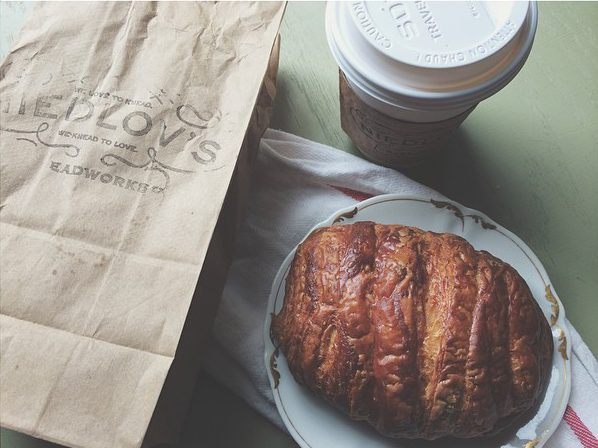 Recently, a lady hit my car while it was parked. If you've ever gone through something like this, you know it's really obnoxious and can throw off your day. I have this philosophy of not crying over things that can't cry over you. You know what I mean? Sure it sucked but my car wasn't terribly damaged. However, in the moment of dealing with this (especially after finding out the person didn't have car insurance), I craved dessert. So I treated myself to dessert. It was a cookie and at the time, it was the best cookie I have ever eaten.
I don't always recommend dealing with problems with dessert but in this instance, it was well deserved. So to celebrate my making it through this unwanted ordeal, let's all eat dessert.
My favorite desserts in Chattanooga
Flourless chocolate cake from Alleia. You haven't lived until you've had this cake. I've actually gone to the bar just to order the cake…nothing else. It's fantastic and served with fresh strawberries and cinnamon gelato.
Chocolate croissants from Niedlov's. A little piece of me dies when I walk into Niedlov's and they've run out of chocolate croissants. They are to die for.  The croissant is buttery the chocolate is decadent and its especially delicious with a cup of coffee. They also have really yummy cookies.
Key lime pie from Public House. Key lime pie is one of my favorite desserts but I never talk about it much. This key lime pie is just the perfect amount of tart and sweet and the crust is top-notch.
Truffles from Hot Chocolatier. Actually anything from the Hot Chocolatier will satisfy your sweet tooth. The brownies, the truffles the frozen hot chocolate – it's all fantastic.
Ice cream from the Ice Cream Show. In the summer, John and I will walk to our neighborhood ice cream shop for a little treat. I love grabbing a kid sized scoop (I can't consume much more than that) and getting my favorite toppings – Oreos and caramel.
Lemon cake from Federal Bake Shop. This is one of my mother-in-law's favorite bakeries. We always get our birthday cakes from here. John and I discovered their mini, individual servings of lemon cake. Caution: they're addictive.
Where do you like to satisfy your sweet tooth?