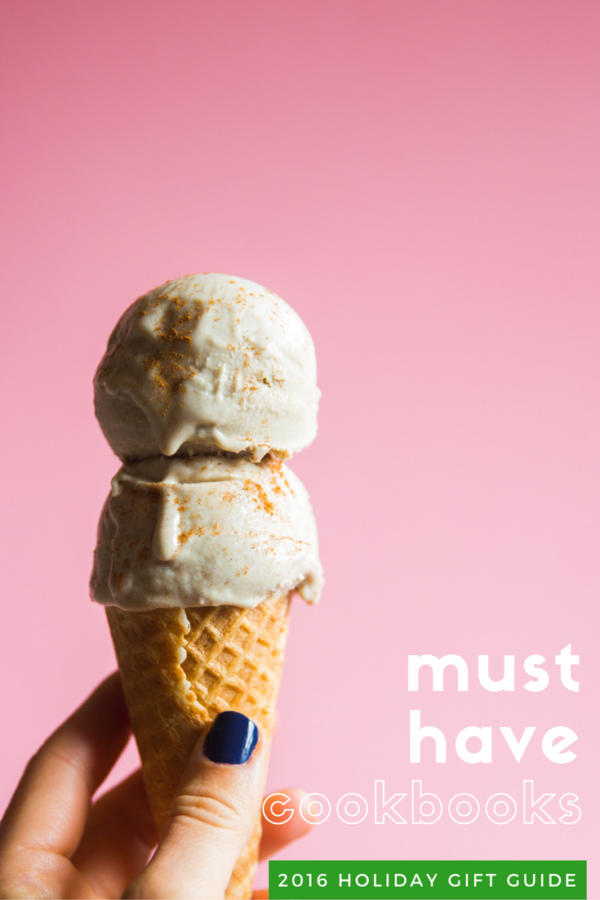 I love cookbooks. We received some goods ones as wedding gifts and I've also collected some pretty decent ones over the last few years. Last year, I put together a list of cookbooks as gift options for your food-loving friends. So I thought it would be appropriate and fun to give you a list of my must have cookbooks for this year.
When it comes to cookbooks, I don't like a lot of bells and whistles. What does that mean? I don't enjoy cooking from books that are really difficult, with lots of hard to find, expensive ingredients. I typically gravitate towards cookbooks that offer a unique point of view but doesn't have recipes that will take me days to complete. Anyway, I'm excited to share eight cookbooks today that you should have in your repertoire or purchase as gifts for someone else. Ready?
My must have cookbooks for the holidays
Molly on the Range // I don't know Molly but she sure is cute. This cookbook is full of her favorite recipes and a story about her life on the farm.
Big Bad Breakfast // Who doesn't love breakfast? I know I do and this cookbook by John Currence is sure to start your day off right.
Cravings // Do I even have to go on about this cookbook? I've written about it so many times here and I will continue to do so. It is, hands down, one of my favorite cookbooks ever. Easy and delicious recipes written by Chrissy Teigen
Curate // Just the cover of this book was enough to pique my interest. Also it's authentic Spanish cuisine from an American kitchen. Yum!
Everything I Want to Eat // This book was written by Jessica Koslow who's the mastermind behind popular LA restaurant, Sqirl. This cookbook has 100 of Jessica's favorite health-conscious recipes.
Cuba! // There's 70 Cuban recipes in this book. Doesn't that alone excite you? The one word that really stood out to me when describing this book was that it is approachable. Approachable means, yes, you'll be able to recreate these tasty dishes.
Cooking for Jeffrey // I haven't always loved Barefoot Contessa – I know, shocker. But I was so excited when she announced a new cookbook AND that she was taping new episodes of her show. I love how much she enjoys cooking for Jeffrey.
Back in the Day Bakery // I had a chance to actually go to Back in the Day Bakery the last time I was in Savannah and it was the best. Seriously, if you're in Savannah you must visit their bakery but more importantly, get the cookbook. Lots of delicious Southern treats inside.
Shop other cookbooks