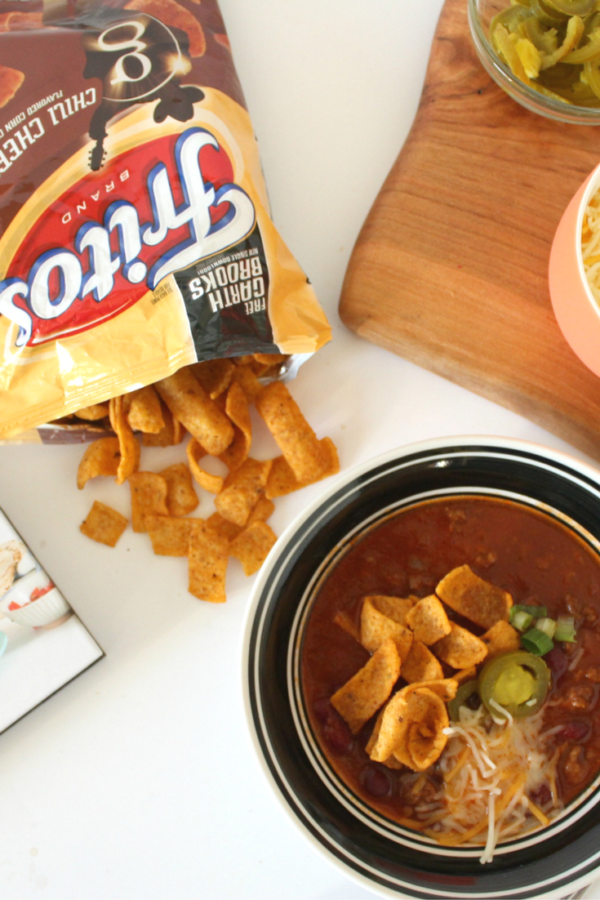 I feel like this is a chili that I would make year-round. First of all, it's easy. Second of all, it requires just a handful of ingredients. The last reason is that it comes from my favorite cookbook, Cravings. I've written about this cookbook way too many times and I'm totally genuine when I say, I love it so much. Unless you're new to this blog, you know that Cravings was written by Chrissy Teigen. Teigen is also the wife of John Legend. In the book, she includes a few recipes of her husbands including today's recipe, John Legend's chili.
John Legend seems like a nice guy, doesn't he? Obviously, I've never met him or Chrissy but in my mind, they're my friends. I feel like Chrissy and I have a lot in common. We both like to eat and cook and we're both married to men named John. Well, now that I've written it out, I guess we actually don't have that much in common. Nevertheless, I still feel like we're friends.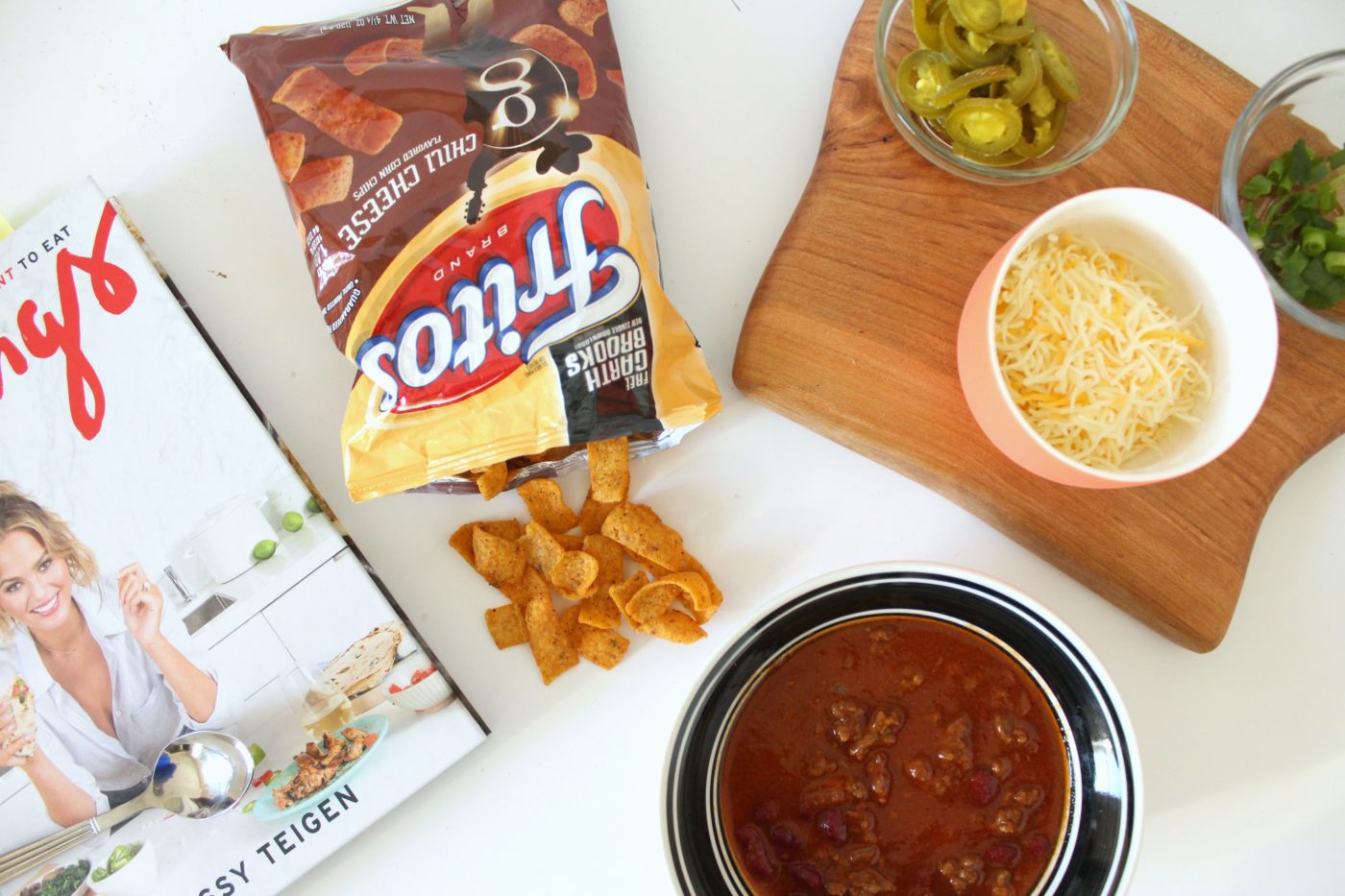 Back to John Legend. I've seen him in concert twice. The first time was probably 10 years ago on the campus of Morehouse College. I remember there was an opening act, who I didn't know and my friend and I were unimpressed and ready to see John Legend. Fast forward to a few months later when we heard a familiar song on the radio. It was familiar because it was a song that the opening act performed…that person just happened to Ne-Yo.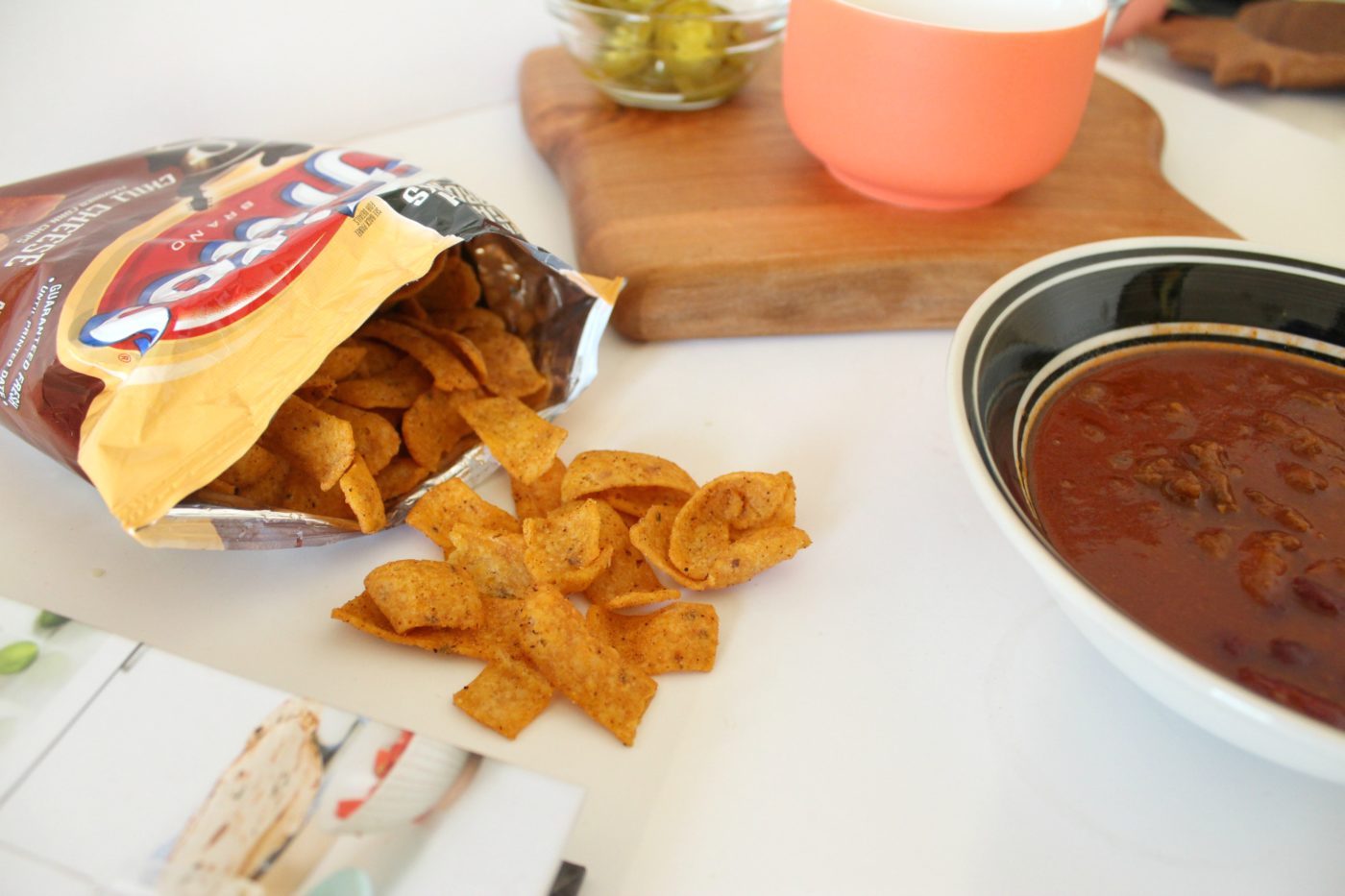 The second time I saw Mr. Legend in concert was in a much larger venue and it was with an opening act who I actually knew this time – Estelle! I love her. Anyway, I say all of this to say I LOVE JOHN LEGEND. I especially love this chili recipe and I think you'll enjoy it too. I made it twice in two weeks because John (my John, not Legend) wanted it again.
How to make John Legend's chili
The original recipe called for a cup of mushrooms. I loathe mushrooms so I didn't add them. I also decided to get a little frisky and use chili cheese Frito's instead of the original ones. Great choice.
Ingredients
1 lb ground beef
1 medium onion, chopped
2 tbsp. Lawry's seasoning salt
3 tbsp. chili powder
1 tsp. cayenne pepper
2 tbsp. garlic, minced
2 (15oz) cans tomato sauce
2 (15oz) cans kidney beans, drained
2 tbsp. light brown sugar
Frito's, for serving
Cheddar cheese, shredded
Pickled jalapenos
Instructions
Heat a large pot over medium heat. When it's hot, add the ground beef, onion, salt, chili powder and cayenne.
Cook until the meat is no longer pink.
Stir in the garlic and cook for another minute.
Add in 2 cups of water, tomato sauce, kidney beans and brown sugar; bring to a boil.
Reduce the heat and simmer until the chili thickens and it reduces slightly - about 35-40 minutes.
Serve in individual bowls and top with Frito's, shredded cheese and jalapenos.
http://eatdrinkfrolic.com/2016/12/john-legends-chili.html