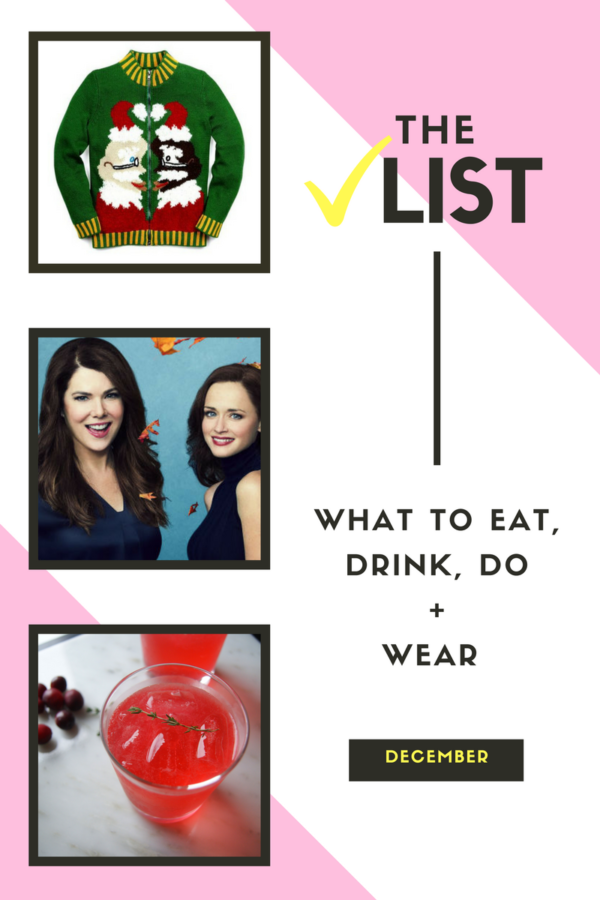 December means tons of holiday parties, lots of eating and not getting enough sleep. From the time November starts to the end of the year, that time is so jammed packed with stuff. Family stuff, friend stuff…just a bunch of stuff. Don't get me wrong, I like this time of the year but I just feel like there's so much stuff to do and to think about as the end of the year approaches. This month's things to try is all about comforting items to either help stay warm or get into the holiday season.
Mentally, I'm aware that the holiday season has officially been kicked off already. However, in our home, there is absolutely no semblance of the holidays. I've never gone overboard with Christmas decorations but I'm starting to slowly get into it. Growing up, we didn't always have a Christmas tree. No, it wasn't because we were the Scrooge family but I think it was simply because someone would have to take it down and that someone would probably be me. It wasn't worth the hassle, I guess. Now that John and I are our own little family, I 'd like to slowly get into creating some holiday cheer in our home. Slowly but surely it'll happen.
Anyway, as usual, if you have something you'd like me to try or include for these posts, email me: eatdrinkfrolic@gmail.com.
Things to try in December
Since it's still fall, try Red Jacket apple cider. I love apple cider and I'm pretty laid back about the apple cider I purchase. I recently tried Red Jacket and it was so delicious. It's for sure my new favorite cider. I found it in Publix.
Eat Cape Cod's roasted black garlic chips. They're limited edition so I don't know when they'll leave the shelves. They're packed full of flavor and the garlic flavor isn't too overwhelming.
It's getting cold and to make sure you're ready, wear a Whoopi Goldberg Christmas sweater. They're fun, full of life and very creative. Find them at Lord and Taylor.
Watch the Gilmore Girls: A Year in the Life. There are mixed reviews about the reboot (according to Facebook critiques) but I liked it. No matter what happens, GG will always be one of my favorite shows and no amount of reboots (good or bad) will ever change that. Curl up and watch for yourself.
Drink cranberry gin and tonics. This cocktail is refreshing and perfect for the fall and winter seasons. It's easy to make and a great way to enhance a traditional G&T.
Try Herbivore's pink clay exfoliating mask. I don't know about you but winter dries out my skin. A simple way to take give your skin a little relief is to treat yourself to a mask at home.