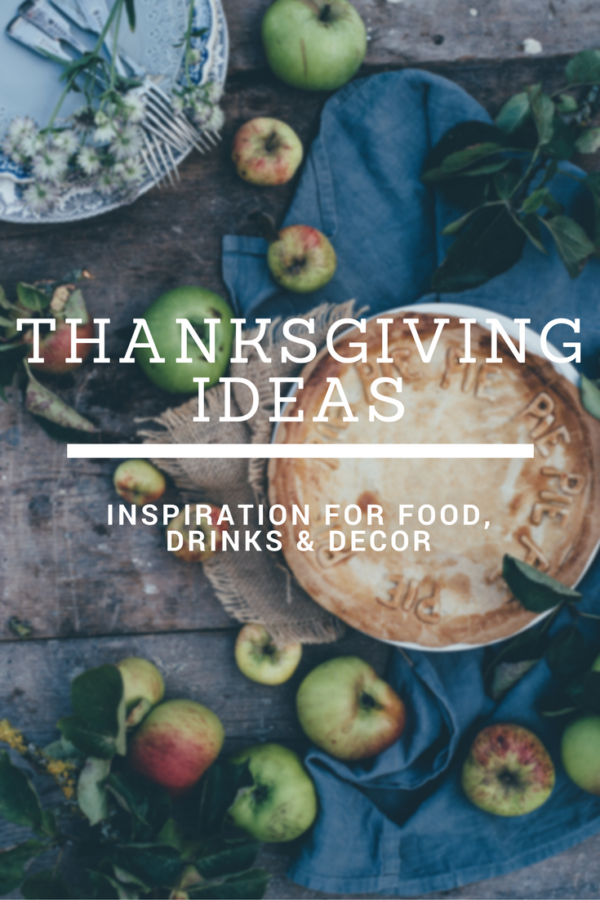 Thanksgiving is one of my favorite holidays. Seriously, I love it. I love that Thanksgiving isn't about giving gifts, dressing up in weird costumes or hiding eggs. For me, Thanksgiving is about giving thanks (duh) and eating all the food. Thanksgiving is one of those holidays where I eat all the things. It's the holiday where most of my favorite foods appear on one table and I'm in heaven. When I lived in Atlanta, I always hosted Thanksgiving dinner at my apartment. I'll be honest, I miss cooking a large Thanksgiving dinner for friends. I'm hoping John and I will be able to host our own Thanksgiving soon. We did host Christmas dinner last year and that was fun but Thanksgiving…that's my jam. Today, I'm sharing some great Thanksgiving ideas that you can use for the impending holiday.
OK, wait a second. I need to dwell on this idea of hosting Thanksgiving dinner a little more. The idea of cooking an entire turkey and making all of the sides to go along with it seems really daunting. And it is. But that's what I sort of love about it. I love waking up early to season the turkey, organize my schedule and set the table. I'm ready to go back to a time when Thanksgiving was fun, which is why I'm excited to make holiday memories with John.
These Thanksgiving ideas are easy, creative and can be used whether you're hosting dinner or a dinner guest. Don't forget to follow me on Pinterest for more holiday-inspired ideas.
Thanksgiving Ideas and Inspiration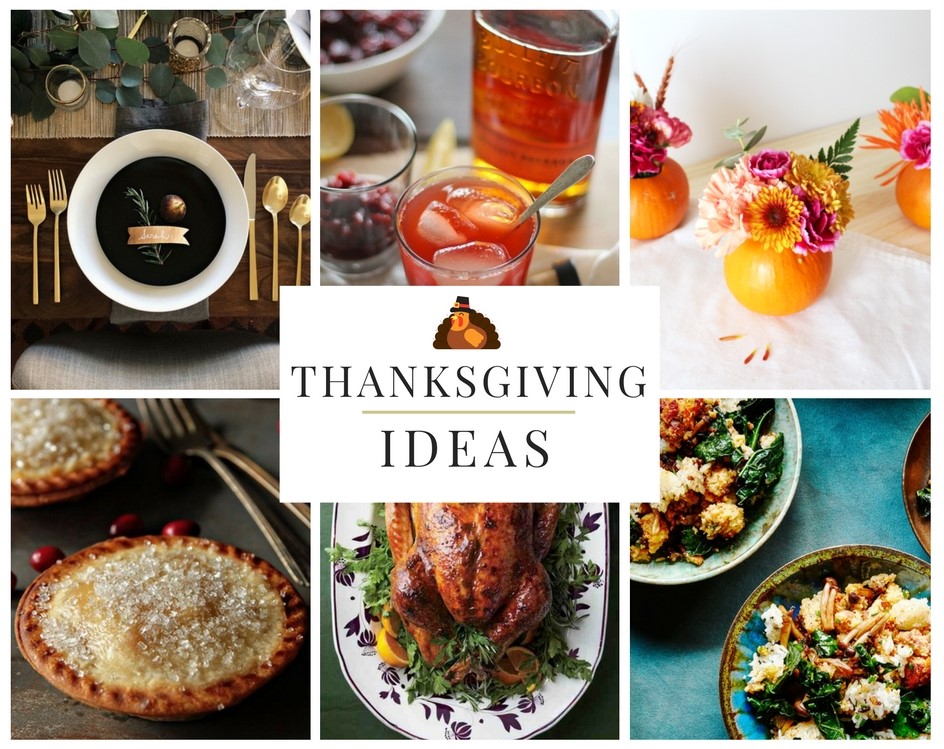 [clockwise]
A beautiful place setting idea. It's very elegant but simple to assemble – via Brit & Co.
This cranberry sauce bourbon cocktail is high on my list – via The Roasted Root
How adorable are these pumpkin centerpieces? They're simple to make too – via Fish & Bull
Need an idea for leftovers? Stuffing fried rice is just what the doctor ordered – via Bon Appetit
Say no to boring turkeys and try this turkey with a brown sugar glaze – via Martha Stewart
No dinner is complete without dessert. Try individual pear and cranberry pies – via My Baking Addiction
Shop this post