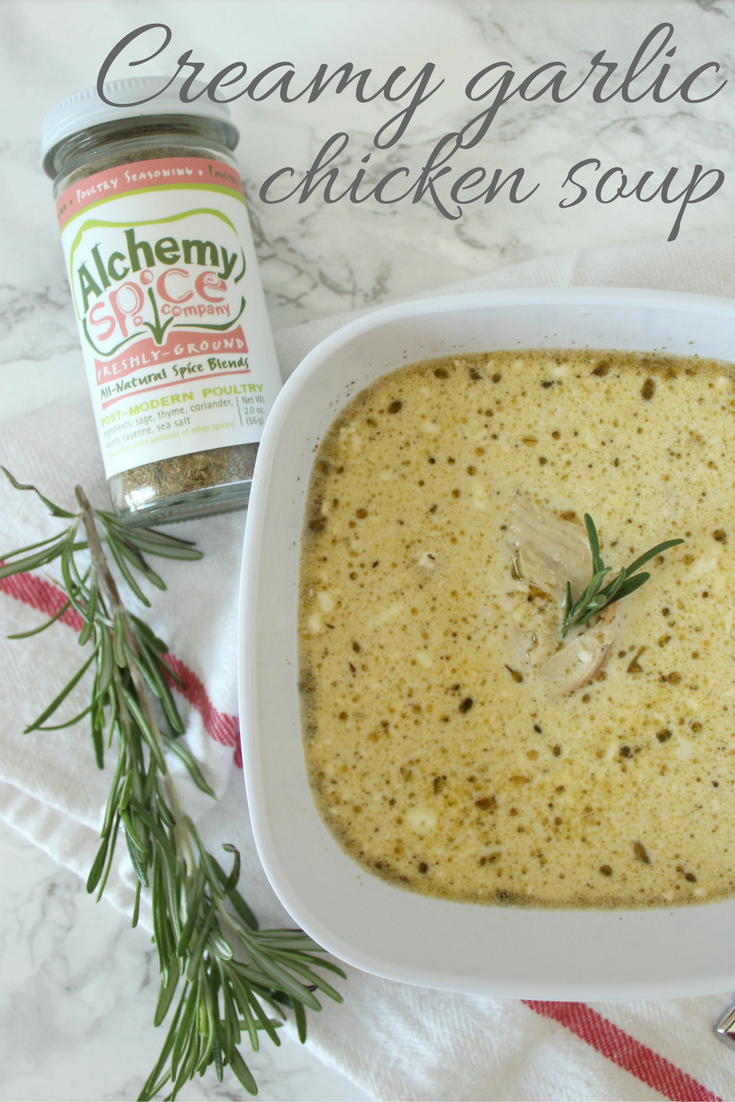 I made a promise to myself that I would cook more soup. I love soup but I find myself not really eating it unless it's cold outside or I'm coming down with an illness. But soup is really delicious and should be enjoyed at all times of the year no matter how well or ill you are. I know that concept seems crazy especially since summers in the south can be pretty unbearable. There are days where I can't even imagine chowing down on a hot soup when it's 100+ degrees outside but when you have a chicken soup that only has six ingredients, you won't even break a sweat in the kitchen.
I found this soup over on Ketogasm, which is a blog that has a tagline I love. The tagline is: low carb lifestyle for badass babes. I mean, I don't know about you but based on that tagline alone, I'm already down with the low carb lifestyle. Let's be honest though, in reality, I'm in no way, shape or form living a low carb lifestyle. I'm taking it one step at a time though.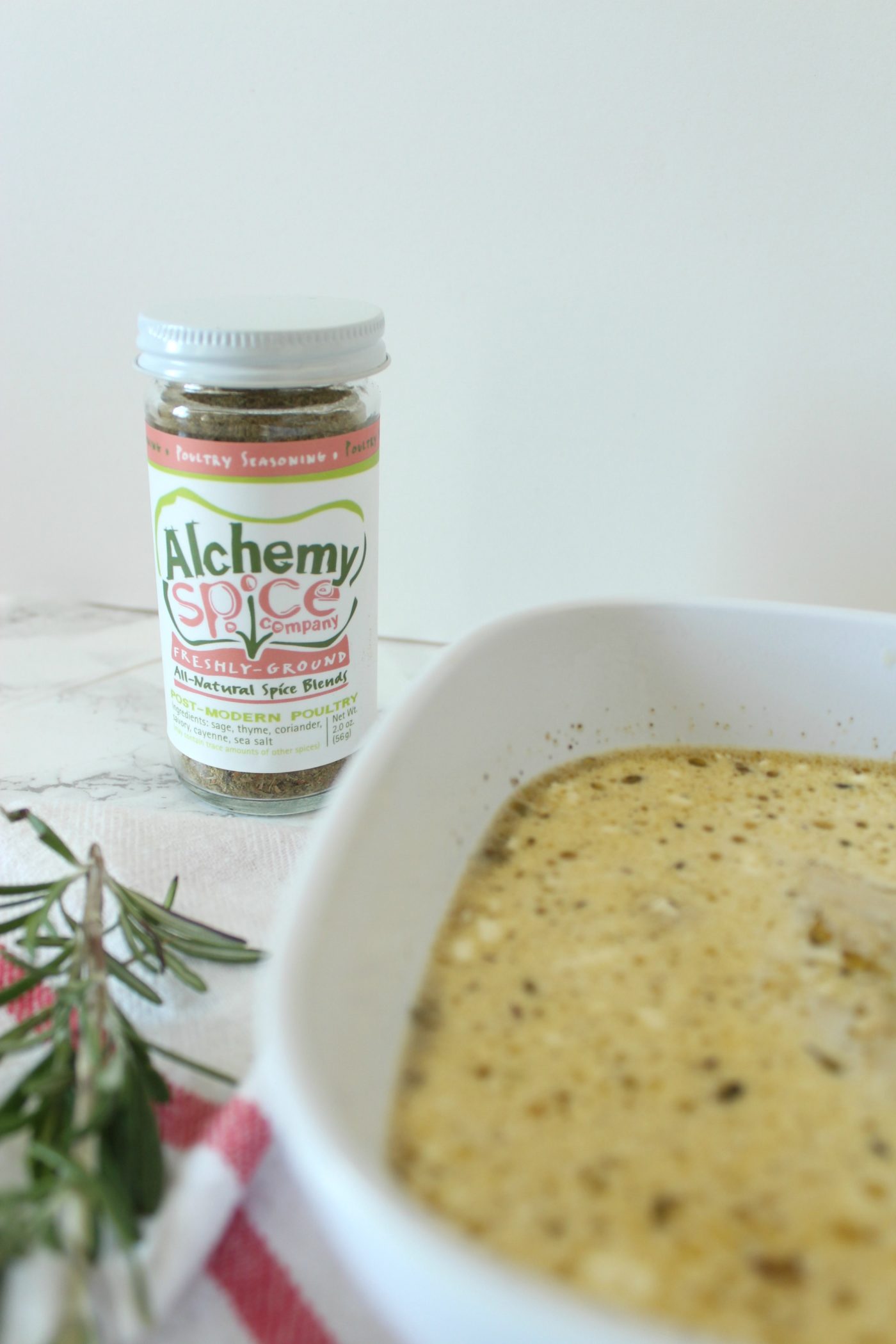 Any recipe that has less than 10 ingredients (not including salt and pepper), I'm already sold on it. Since I've been actively searching for easy soups, this particular chicken soup was a no-brainer. John and I pretty much ate all of this soup in practically one sitting. Anyway, whether the weather is cooler or if it's a million degrees where you are, make this soup. It's simple and packs lots of flavor. I was a little apprehensive because of the addition of cream cheese (we all know how I feel about cream cheese) but it wasn't bad at all. Without the cream cheese, this chicken soup wouldn't boast the creaminess that it needs.
Yummy and creamy chicken soup!
Creamy Garlic Chicken Soup
Ingredients
2 tbsp butter
2 cups cooked shredded chicken (1 large chicken breast)
2 garlic cloves, minced
4 oz cream cheese, cubed
2 tbsp Alchemy Spice Company poultry seasoning
1 can (14.5 oz) chicken broth
1/4 cup heavy cream
salt and pepper to taste
Instructions
Melt butter in a pot over medium heat.
Add shredded chicken and garlic to pan and coat with melted butter.
As chicken begins to warm, add cubes of cream cheese and Alchemy Spice poultry seasoning. Stir to combine.
Once the cream cheese has melted, add chicken broth and heavy cream. Bring to a boil, then reduce heat to low and simmer for 5 minutes.
Add salt and pepper to taste and serve.
http://eatdrinkfrolic.com/2016/11/creamy-garlic-chicken-soup.html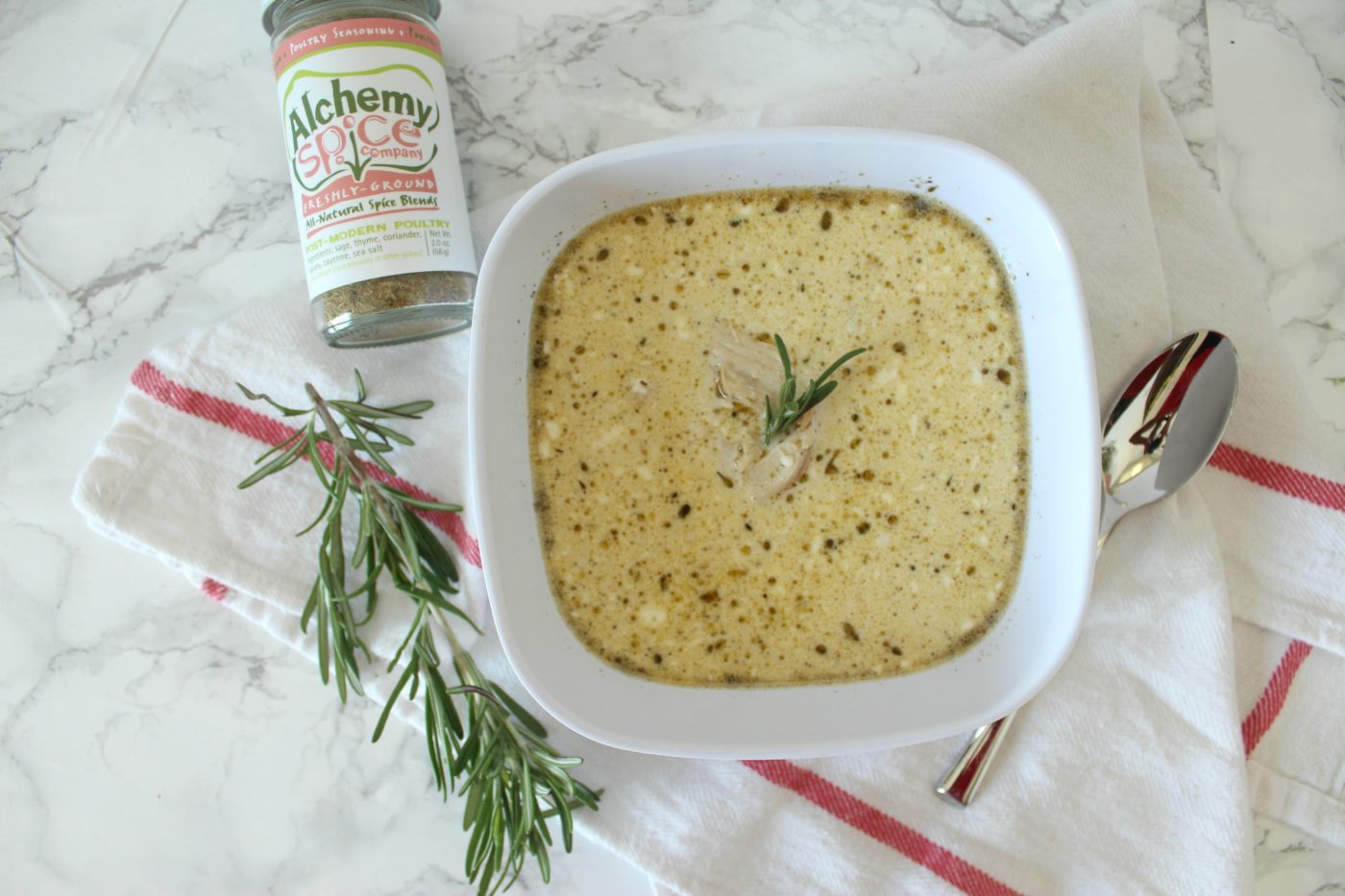 Learn more about Alchemy Spice Company.