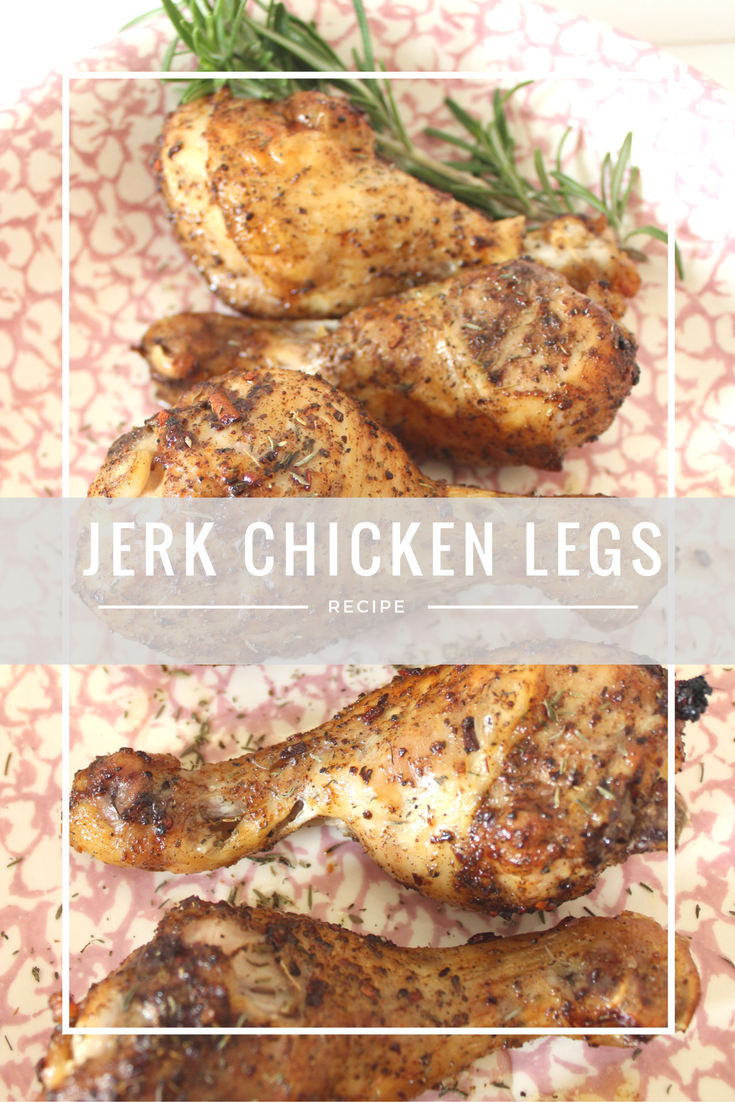 When John and I went to Toronto, I had one of the most delicious meals at Patois. Patois is a small restaurant that has Caribbean, Asian and soul food influences. When we decided we were going to travel to Toronto, I immediately made a reservation there because the mash-up of flavors just sounded phenomenal. We tried the jerk chicken and it was juicy, spicy and so flavorful. My mouth is watering just typing about it.
Jerk chicken has always been one of my favorite ways to eat chicken but I've never attempted to make it. Each time I would tell myself I'd make it at home, I would get discouraged for some reason. To make jerk chicken in a traditional manner, I feel like it takes some love and patience. Most of the time, I don't have that type of love and patience. I'd rather just go out to a restaurant and enjoy the labor of someone else making it. You understand, right?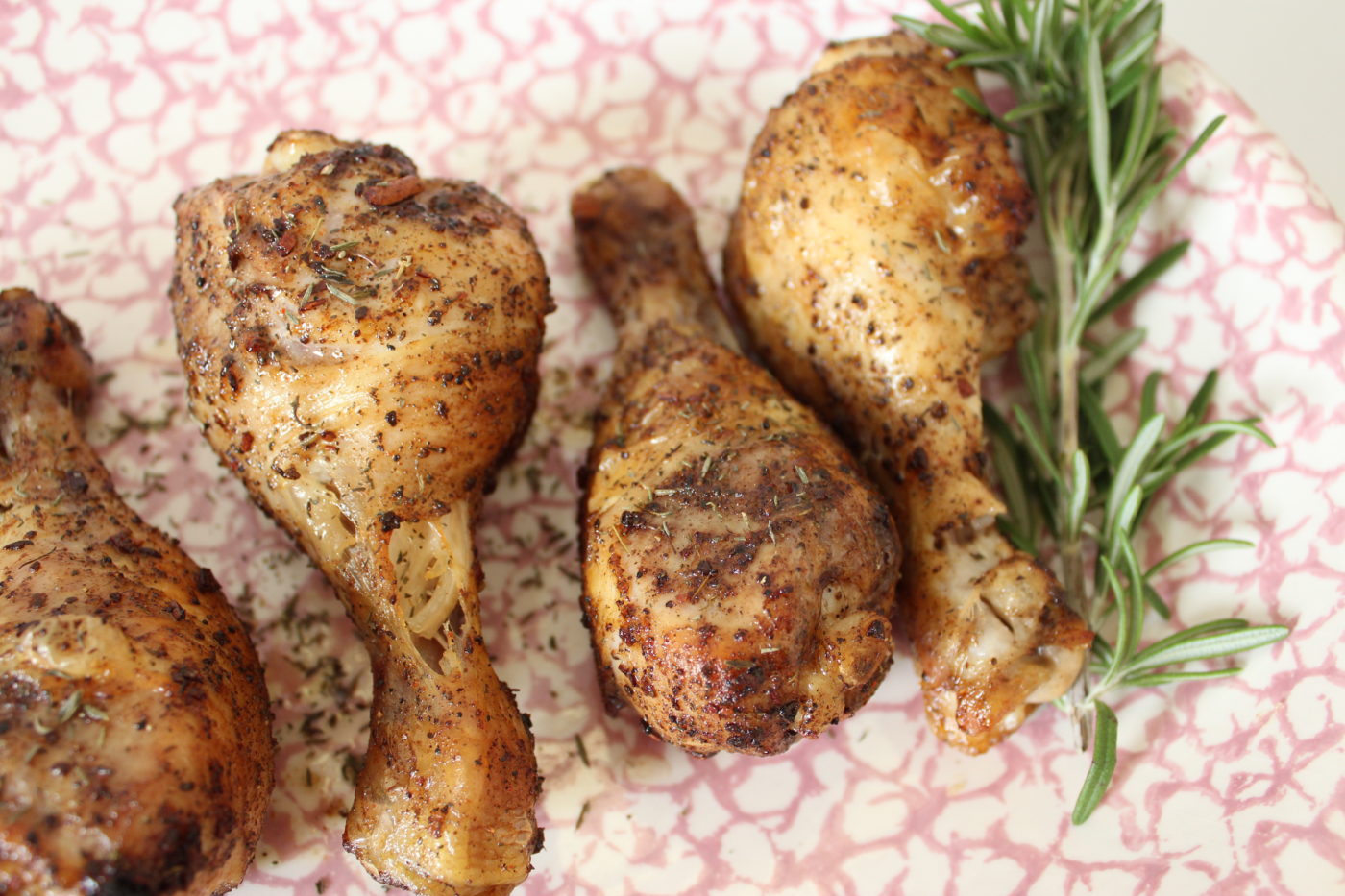 I think the art to mastering a perfectly flavored jerk spice blend is making sure there's an equal balance of flavors. I know, here I am, the girl who never made traditional jerk chicken is telling you the perfect way to make it. BUT IT'S TRUE. I had some jerk chicken not too long ago and flavor was just overpowering with allspice. I bit into it and it just tasted like allspice chicken. No jerk. It wasn't good.
If you're looking for a flavorful yet simplified version of jerk chicken, I've got the perfect one. Thanks to my friends (friends in my head, of course) at Bon Appetit, they've provided us with an easy recipe that reflects all of the goodness of the traditional recipe. There's a little sweet, a bit of spice and a whole lot of flavor. I love it!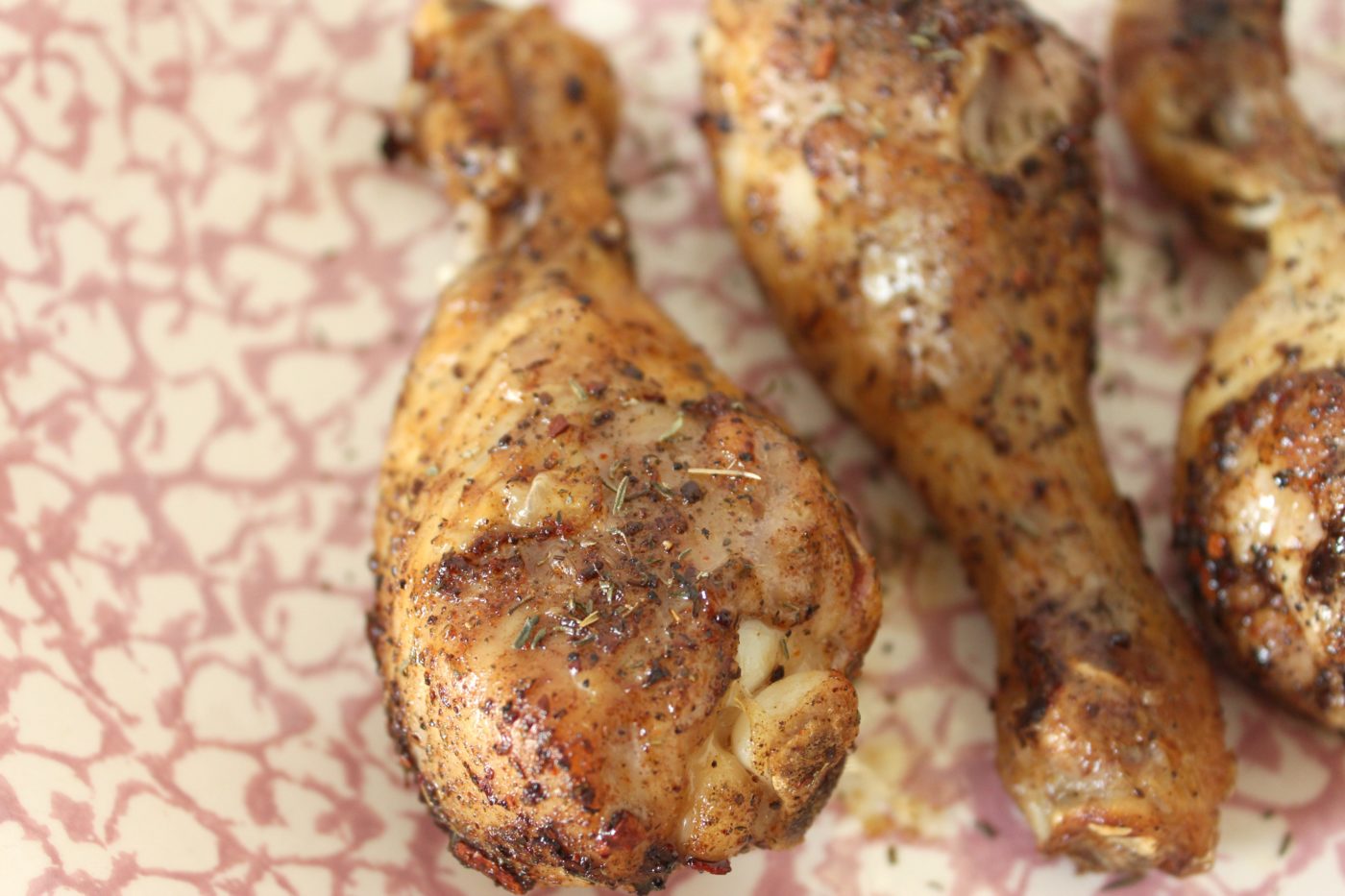 Traditionally jerk chicken gets its spice from scotch bonnet peppers, which are very hot. In this version, the heat comes from cayenne pepper. What I love most about this recipe is that there's enough spice mix leftover for another use. Ready to make a simplified version of jerk chicken? Let's do it.
Jerk Spice-Rubbed Chicken Legs
This recipe takes traditional jerk chicken and simplifies it. It still has all of its flavors it just takes less time to make. Halfway through the baking process, I flipped the chicken legs to make sure they were cooked thoroughly on each side.
Ingredients
1 cinnamon stick
1 tbsp. allspice berries
2 tsp. black peppercorns
2 tsp. whole cloves
2 tbsp. light brown sugar
1 tbsp plus 1 tsp. dried thyme
1 tsp. cayenne pepper
1/4 cup olive oil
6 chicken legs
Kosher salt
Instructions
Heat oven to 425 degrees.
Hit the cinnamon stick with the back end of a chef's knife so it breaks into small pieces.
Toast the cinnamon, allspice, peppercorns and cloves in a small skillet, over medium heat.
Toss until fragrant (about 2 minutes); let it cool
Either in a spice mill or a mortar and pestle, grind the spices, brown sugar, thyme and cayenne pepper until it is a fine powder.
In a small bowl, mix the olive oil and 2 tablespoons of the jerk spice.
Rub the chicken legs with the jerk spice mixture; season with salt.
Place on a rimmed baking sheet and bake 30 minutes (until the chicken is golden and cooked through).
http://eatdrinkfrolic.com/2016/10/jerk-chicken-legs.html
Shop this post