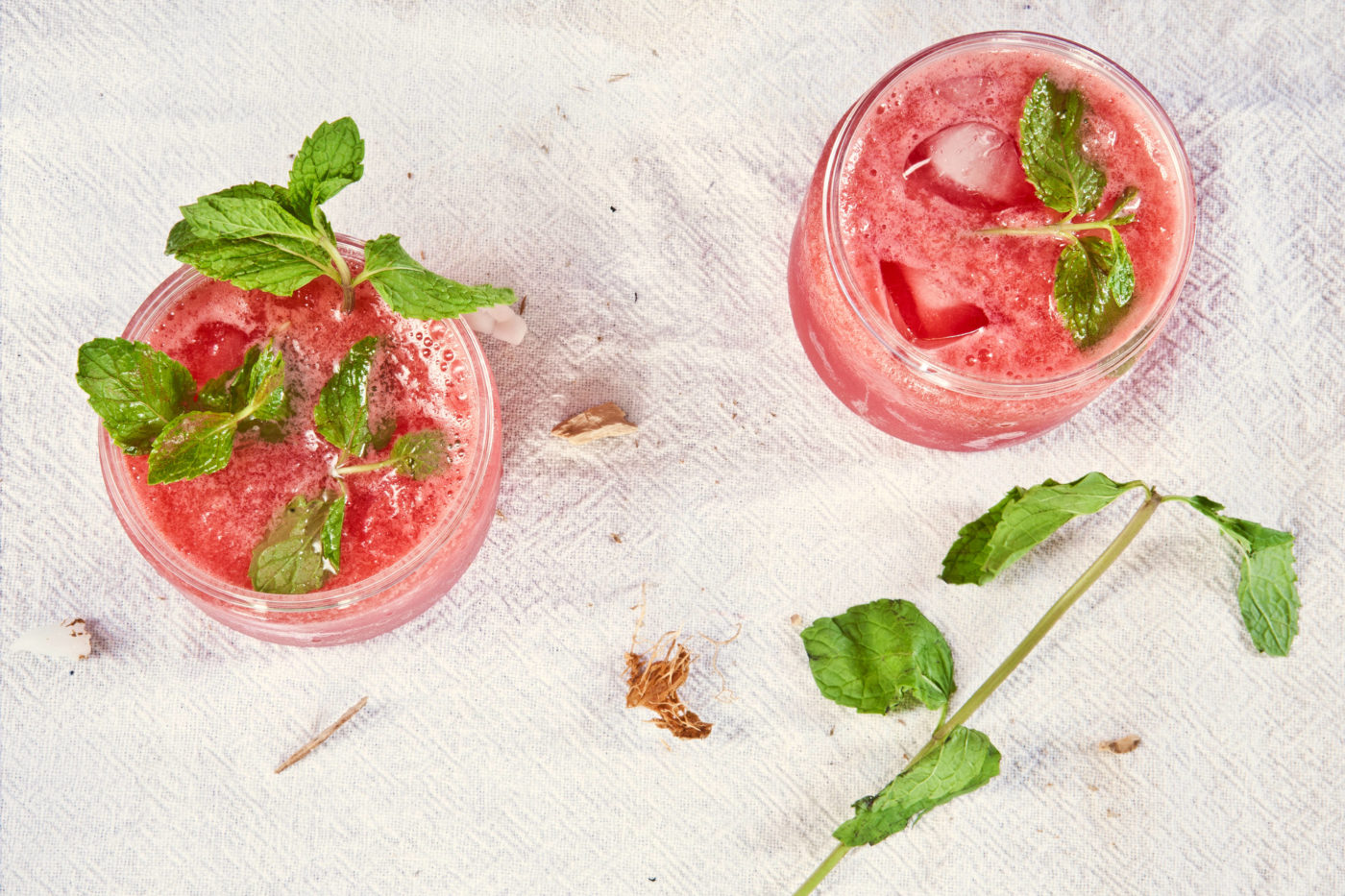 It's no surprise that I love cocktails. I love going out and trying new drinks and I especially love making them at home. Though I've never attended bartending school (is that a thing?), I've found myself enthralled with the spirits industry and learning more about varieties and flavors. On my blog, I'm a huge advocate for all things easy and easy cocktails is at the top of that list.
I'm excited to announce that in just a few weeks, I'll be leading my first cocktail workshop! It's been a long time coming and I'm so happy to finally have the time and the courage to do it. I love attending workshops and find them to be really helpful. There's also a social aspect to attending them. Yes, you're obviously there to learn but I think meeting new friends is another benefit to hosting and attending workshops or classes.
In my first workshop, we'll learn how to elevate your home cocktail game by making three easy cocktails. No, I'm not talking about rum and Cokes. I'm talking about cocktails we're all familiar with but probably have no idea how to make them at home.
I've fallen victim to the $14 cocktail. Don't get me wrong; I've had expensive cocktails that were memorable and I'd more than likely drink again. I've also had the disappointing cocktail that was terribly overly priced. Please keep supporting your local restaurants and bars but let's also get really comfortable with making our own delicious cocktails at home.
Oh, I forgot the most important and exciting part. All workshop attendees will go home with custom-made cocktail recipe cards from my friend and illustrator, Nicole Song of The Vignette Co. If you live in the Chattanooga area, I hope you'll join me on September 29th for cocktails, snacks and fun!
Join me for easy cocktails at home!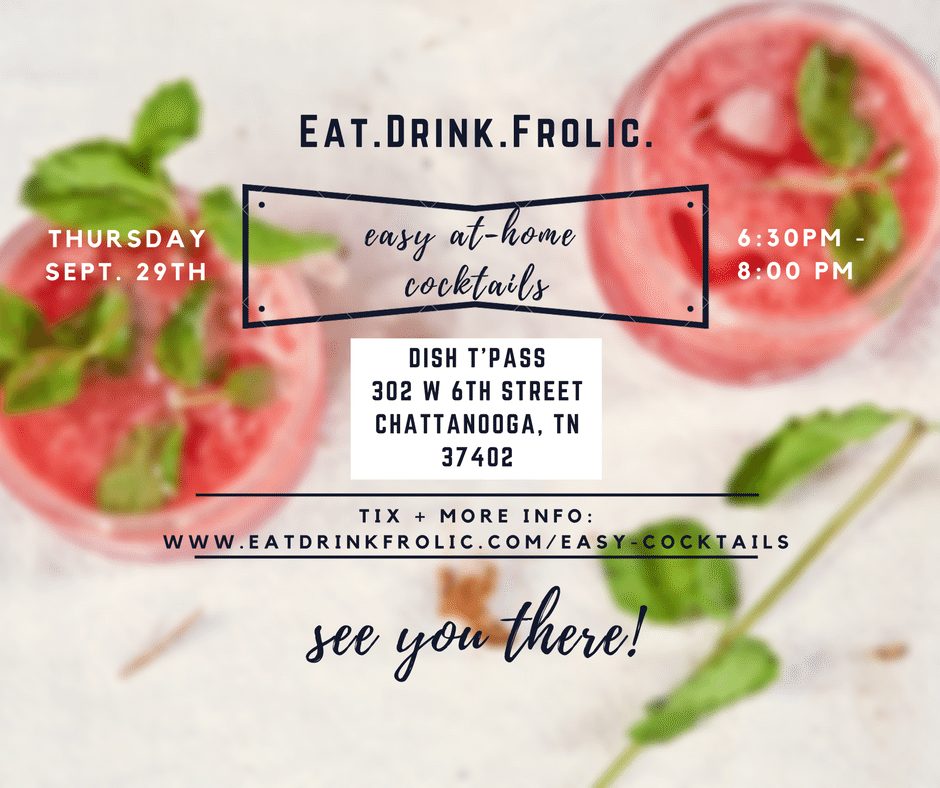 Tickets can be purchased through Eventbrite (space is limited). Hope to see you there!
Save