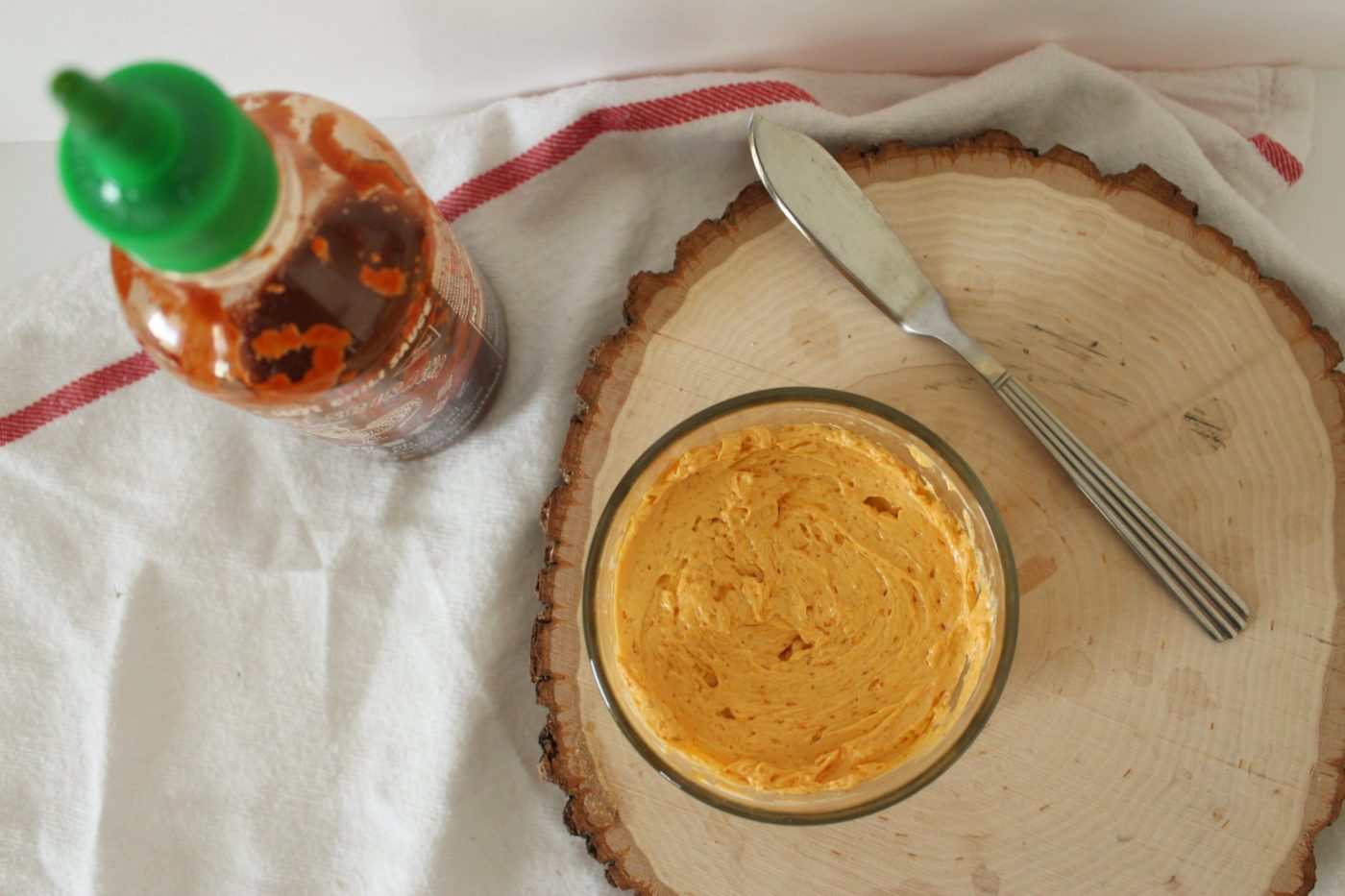 Have you ever blended sriracha with another condiment and created something spectacular? I've mixed it with ketchup (my favorite condiment) to create a spicy dipping sauce. I've also tried it with honey, which is really delicious. One thing I never thought of doing was combining it with butter to create a sriracha butter. How smart is that?
I pinned this idea from Kristen over on The Endless Meal and was immediately intrigued. When I read that the recipe had only two ingredients, I was sold. If you're a fan of sriracha and butter, you don't want to miss out on this. I love adding sriracha to rice, eggs and grilled cheese sandwiches. Obviously, my love for butter goes without saying. When the two are combined, it's mind-blowing.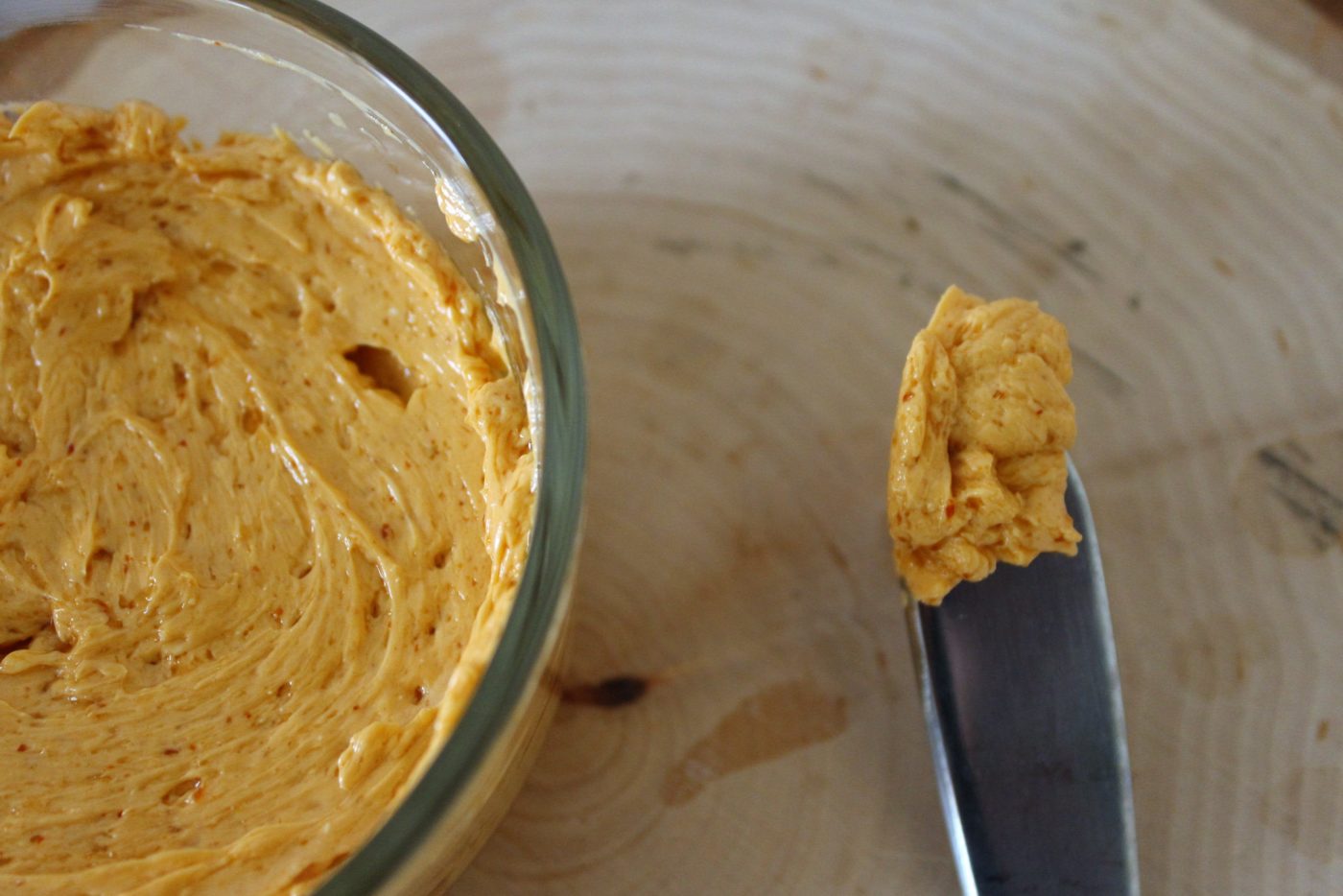 When I make grilled cheese sandwiches, I adhere by the technique of buttering the outside of your bread and letting it brown beautifully. Occasionally, I'll add a few drops of sriracha because it amps it up a bit. After I made the butter, I proceeded to make a grilled cheese sandwich. The butter wasn't overwhelming and it's not too spicy. There's just enough heat to keep you interested.
You must exercise your patience when making the sriracha butter though. Even though there's only two ingredients, it took me a few minutes to get it all blended and smooth. But don't be turned off by that. Just know that once you're done mixing it, the outcome will be terrific.
Did I just use the word terrific? I can't tell you the last time I've actually wrote or said that word. Weird.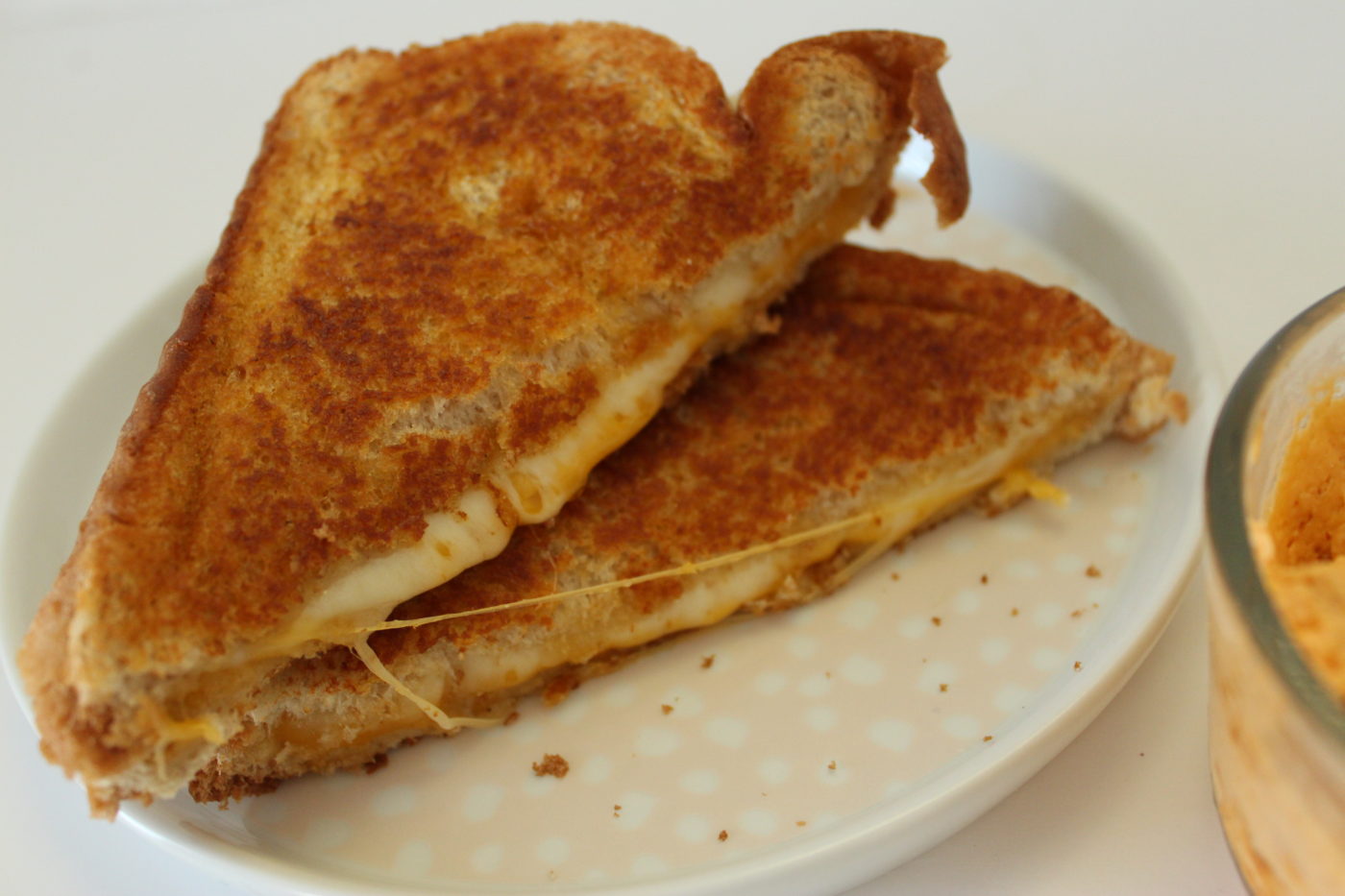 Like I said, I used my butter to make a flavorful grilled cheese sandwich but this would be just as delicious stirred into pasta or you can sauté it with some veggies. Ready to kick up your butter a bit?
Let's make sriracha butter!