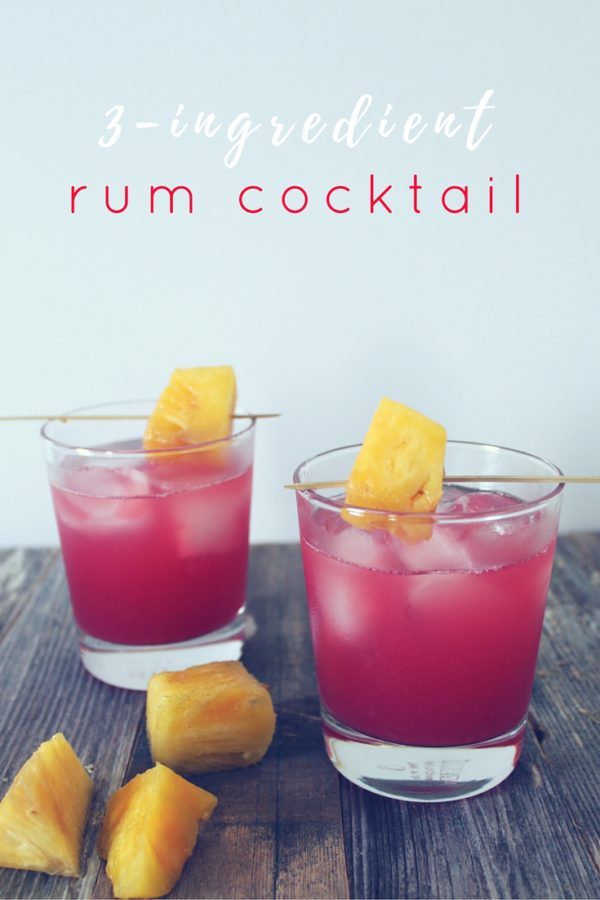 On our bar at home, we have two bottles of rum. Yes, two. I don't know why but we do. Rum isn't a liquor that I drink often. But when I do drink rum, I'm pretty sure I'm always on a beach. When I think of rum, I usually think of it as a tropical vacation drink ingredient. So today, I thought I 'd switch it up a bit and share an easy rum cocktail.
I once went through a phase where I'd drink rum and Cokes because I didn't know a lot about cocktails so I went with the easiest drink. That gets boring after a while though. Then I tried to be fancy and order a Cuba Libre but let's be honest, it's just a rum and Coke ordered in Spanish.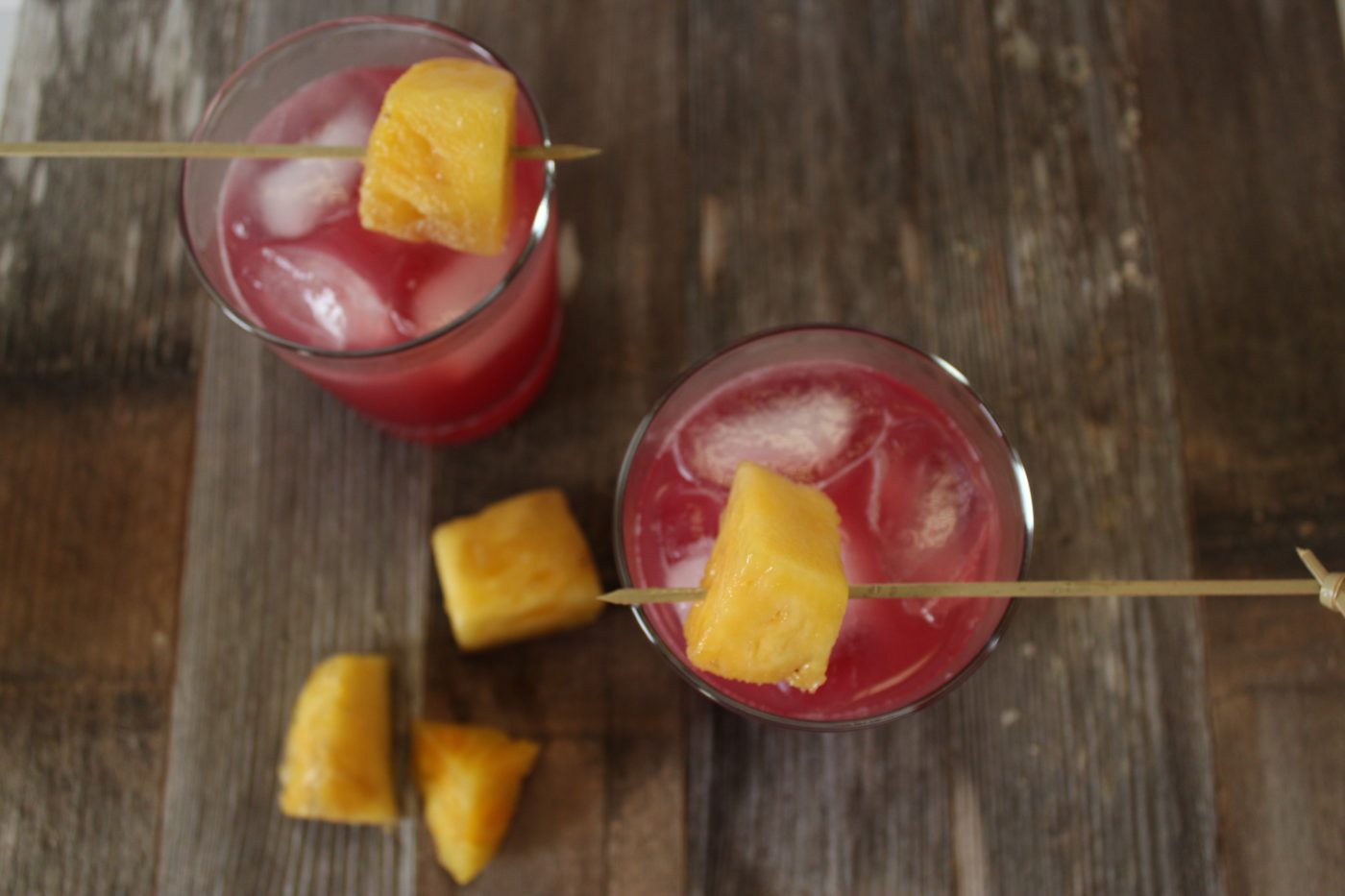 Even though rum doesn't always have the best reputation, it's really not that bad. Over the weekend, I had a rum drink and really enjoyed it. Ordering a rum cocktail was out of my comfort zone but occasionally, stepping out of your cocktail comfort zone is a good thing. The cocktail we're making today is super-easy and as the title insinuates, only has three ingredients. To me, there's nothing better than a delicious cocktail that takes less than 5 minutes to make.
An Easy Rum Cocktail
The flavor profile of this drink is reminiscent of being on a tropical getaway. I took the first sip and immediately thought I was on vacation somewhere. Then I quickly realized that I was in my kitchen. Even though I wasn't actually on vacation, it's nice to have a cocktail that makes you feel like you are, right? Here's another little tip: this drink could be made in a large batch and served at a party. Summertime is the perfect time for entertaining and making drinks for your guests shouldn't be difficult. Big batch cocktails are the way to go.
OK, are you ready to be taken away to a tropical island?