I feel like we're so close to spring, I can just taste it.
This weekend despite the warm-ish temperatures, I had some sinus issues – probably because of our always changing weather temperatures. Despite my pounding headache, I didn't let that get in the way of heading to Atlanta with John. For Christmas, I got him tickets to see the Atlanta Hawks and the Miami Heat. While we were there, I got a chance to see the BFF, her husband and stepson, which is always nice. The game was fun too even though the Hawks lost.
Saturday I did a little baking (can't wait to share the outcome of that soon) and cleaned a bit. A friend at one of our favorite bars is moving on to another job so we all went out to bid him farewell. Somehow that ended up with us at another bar, dancing. Saturday was a good evening but it definitely left me very tired on Sunday morning. Lately John and I have been setting up shop at a local coffee shop on Sunday nights to get some stuff done and that's been going pretty well. It's much easier to get things done outside of the house. Tomorrow is my first meetup for The Brunch Collective – I'm super excited about that and on Wednesday we're going to see Gary Clark Jr. I'm thinking this week is going to be pretty busy but I'm looking forward to it.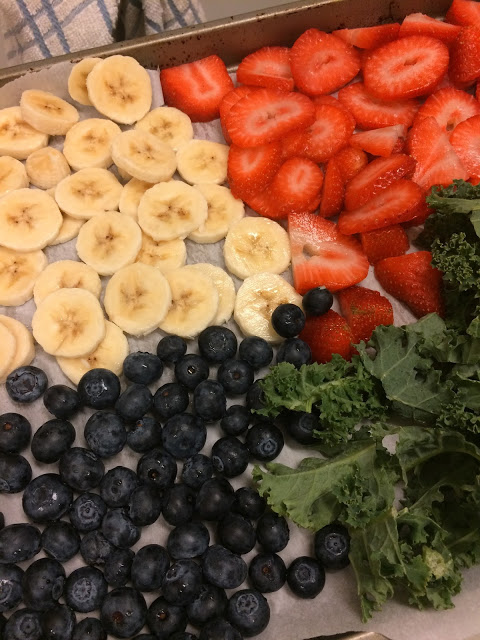 Prepped for smoothies this week!
Hope you had a great weekend – happy Monday!