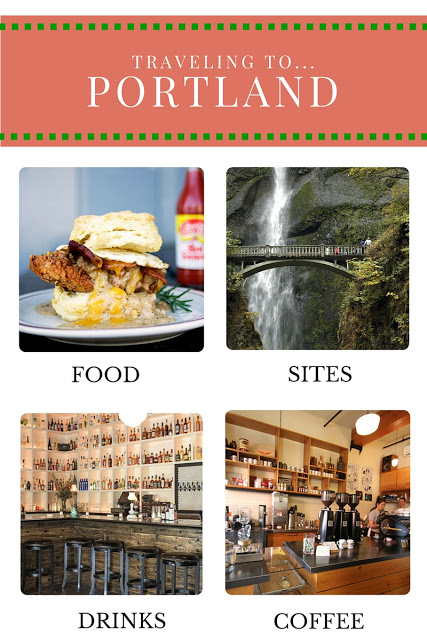 Soon John and I will travel to Portland and naturally, I've done some research on where to eat, drink and frolic. Though I've been told the list that I've made is way too long, I'm just proud that I've put together such a comprehensive list. I've heard lots of great things about Portland and I can't wait to see for myself. A few things I'm looking for to exploring:


FOOD
Well, this is obvious. Portland has a wide variety of restaurants that I cannot wait to try. Screen Door, Pok Pok and Blue Star Donuts are just three of the thousands of places I've researched.
SIGHTSEEING


This will be my first time traveling to Portland so naturally, I'm interested in seeing a few of the natural attractions like Multnomah Falls.
DRINKS


Geez. I don't even know where to start in this category. Portland has way too many places for adult beverages. Clyde Common and Shift Drinks are definitely on my list.
COFFEE


I mean, come on. Go to Portland and not get some coffee? Unheard of. Stumptown Coffee has been recommended by many but I'm always open to more suggestions.
Have you traveled to Portland? Feel free to send me recommendations!