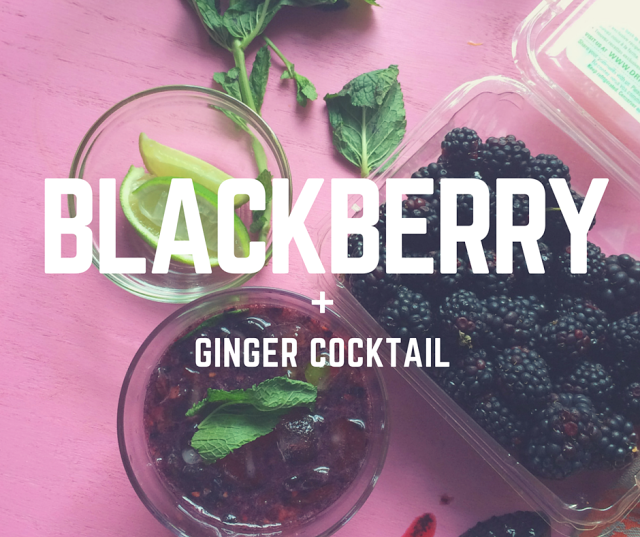 Finally, the weekend is here. I have been pining for the weekend probably since last Sunday night. This week wasn't bad or anything, I'm just excited to welcome the weekend and all of the activities that will follow. Monday, is John's birthday so we're starting the celebration over the weekend and I can't wait. He's not a crazy person about his birthday like I am about mine but I still love to celebrate and do fun things for him. John knows that he married someone who's a little nuts when it comes to birthdays.
I thought I'd end the week with a cocktail! I found this cocktail in a Bon Appetit magazine and it's a drink that can be made as a large batch. I didn't have a need to make a large amount so I made enough for single cocktails. My measurements are non existent (sorry) but you can use the Bon Appetit recipe as a guide.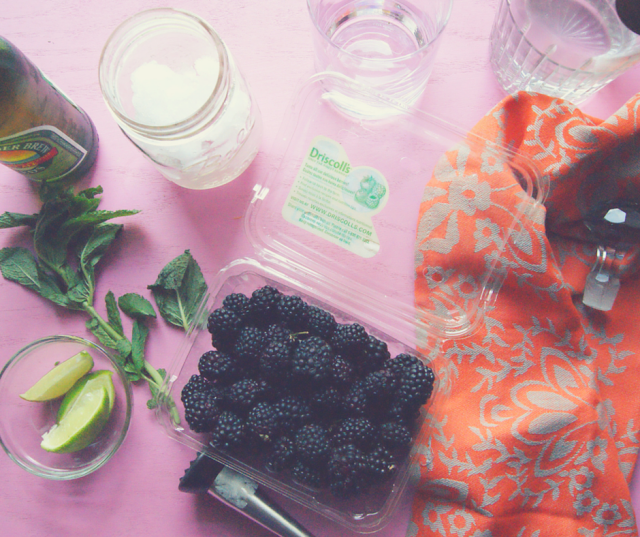 You'll need:
blackberries
mint sprigs
vodka (if making one drink, 1-2 oz should suffice)
fresh lime juice
ginger beer
ice
Muddle blackberries along with a few mint sprigs in a cocktail shaker or large pitcher if making a big batch.
Add in vodka, lime juice and ginger beer.
Pour over ice and garnish with some additional mint.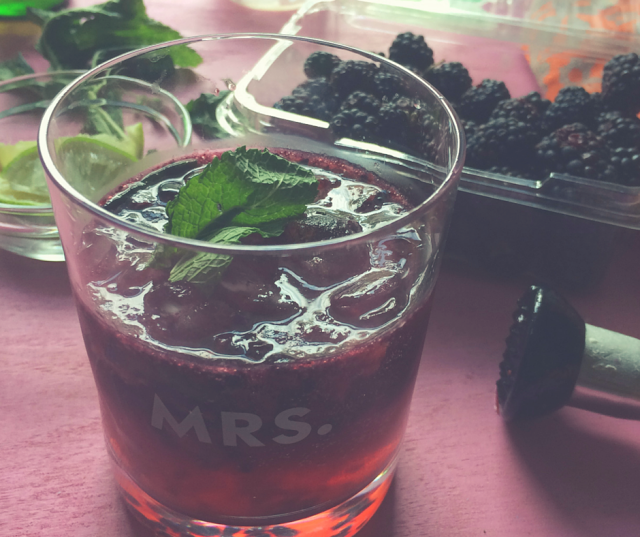 Happy Friday!