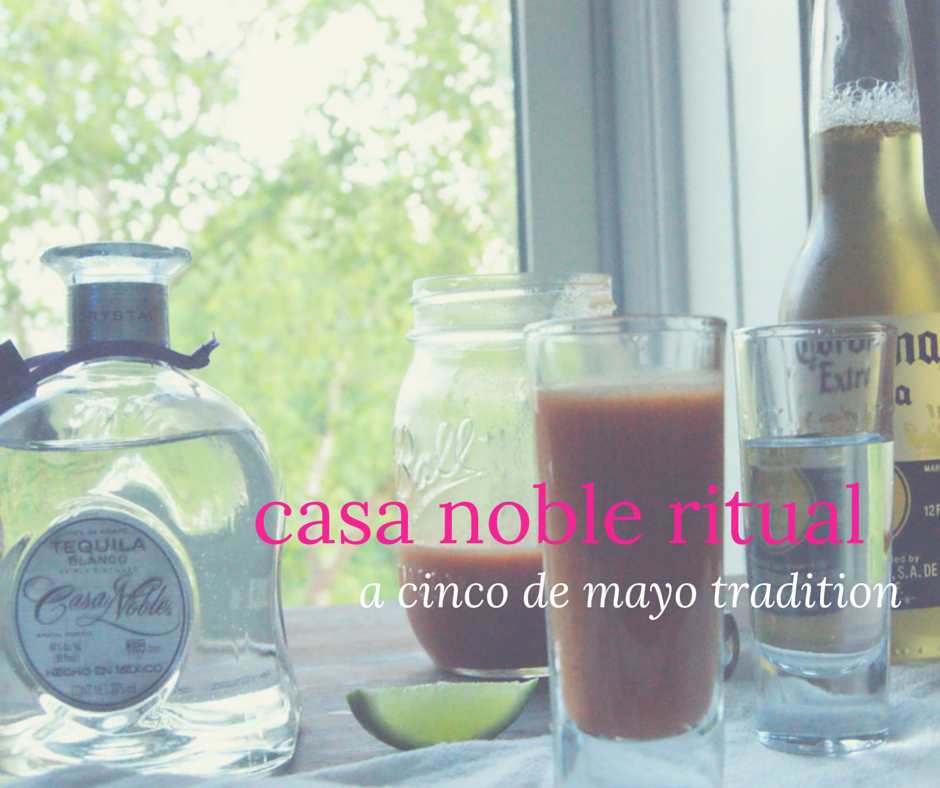 Cinco de Mayo is seriously just a few days away! I love margaritas on a hot and sunny day but it doesn't really have to be Cinco de Mayo for me to enjoy one! The husband loves tequila and can drink it straight without even blinking…my hero.
A few weeks ago I was approached to share a post for Cinco de Mayo for the lovely folks at Casa Noble Tequila. Casa Noble is a tequila made from mature agave plants and triple distilled, which is a good thing. Casa Noble has won lots of awards and I don't know about you but I like drinking award-winning cocktails. The lovely people at Casa Noble have teamed up with Corona for a drinking ritual that may be your new Cinco de Mayo tradition. I'll explain the ritual but first, take a look the video Corona and Casa Noble put together to get us excited and ready for Tuesday!
So this ritual. There are three parts to it. I was a little apprehensive at first (because it involves tomato juice) but I swallowed my fears and immersed myself into this ritual. I'll explain the ingredients in a second but I'd like to tell you: if the tomato juice has already turned you off (trust me I understand), there are other Casa Noble + Corona recipes available that I will share.
Random thought: the first thing I noticed when I opened my tequila was the beautiful bottling. I love a pretty bottle and this one is definitely a keeper. Anyway, the ritual involves sipping:
chilled Casa Noble
Sangrita (not Sangria)
Corona Extra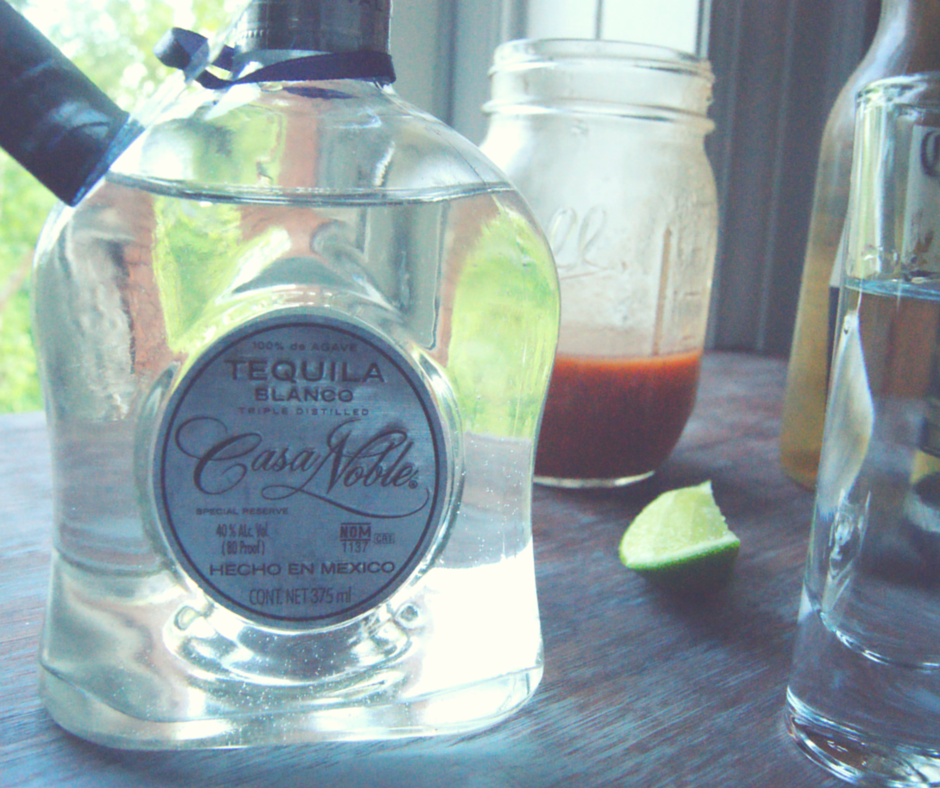 First rule of this ritual: no shots. All three ingredients are to be sipped and enjoyed then refilled when needed. Sangrita means "little blood". Sangrita dates back to the 1920's and is typically enjoyed with a shot of tequila. I've read that there are different variations of sangrita but typically the base includes tomato juice or pomegranate juice. I tried mine with tomato juice and if I'm being honest, it's not my favorite; I don't even like Bloody Mary's. I will say though, I understand the flavor components. There's a spicy and savory flavor with the sangrita and when blended with the smooth tequila and a cold Corona, it's quite nice.
This ritual sort of takes the boring margarita bit out of Cinco de Mayo and offers a fun, alternative. To make the sangrita:
tomato juice
orange juice
hot sauce
lime juice
salt & pepper
dash of Worcestershire sauce
Mix all ingredients together, cover and refrigerate overnight. Be sure that when you serve your ritual, the shot glasses (for the sangrita and the tequila) are cold; this will make it much more enjoyable.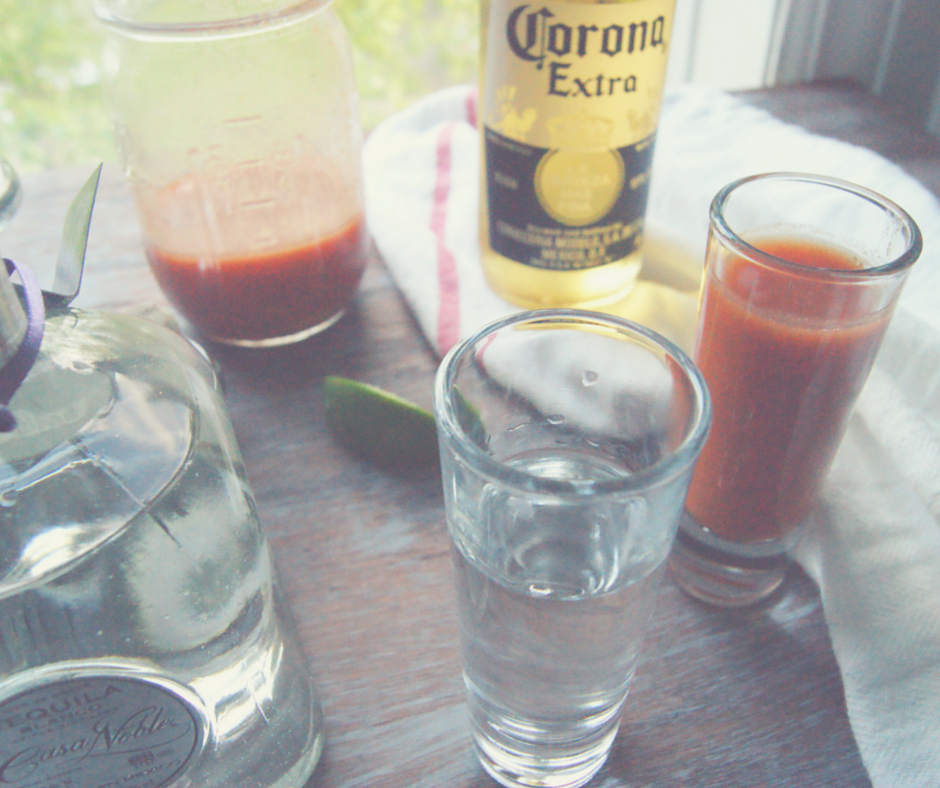 Disclosure: I'm participating in a campaign to celebrate Cinco de Mayo and have received compensation for this post. However, all opinions and thoughts are my own.