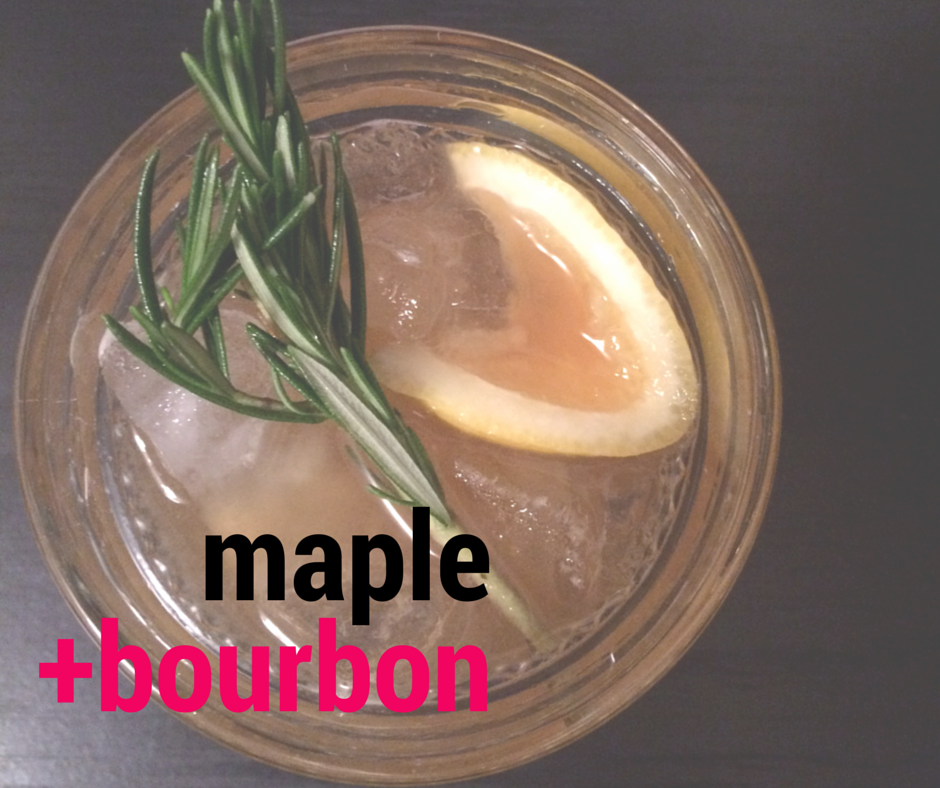 Winter can't be over fast enough for me. Even though I live in the South and winter hasn't been as bad here as it has been for my friends up north, I'm still way over it. My friends in Boston and Chicago laughed at me when I sent them a photo of the "snow" we got last week. Well, this week was a different story. We actually got a legit amount of snow. Not enough to call home about (as I type this, it's almost all melted away) but enough to have a day at home, which is always really nice.
I'm one of those people that *usually* switches up my cocktails as the seasons change. In the winter months, I lean more towards warmer liquors like whiskeys and bourbons and summer is dedicated to gins and sometimes a little bubbly. At any rate, I'm on Instagram a few days ago and a blogger that I follow (Local Haven) shared a photo of a cocktail that looked ridiculously delicious and seemed really easy; most of the ingredients I already had in my kitchen! I was a little interested in drinking maple and bourbon together so off I went to recreate this cocktail.
This drink was perfect for being 'snowed in'.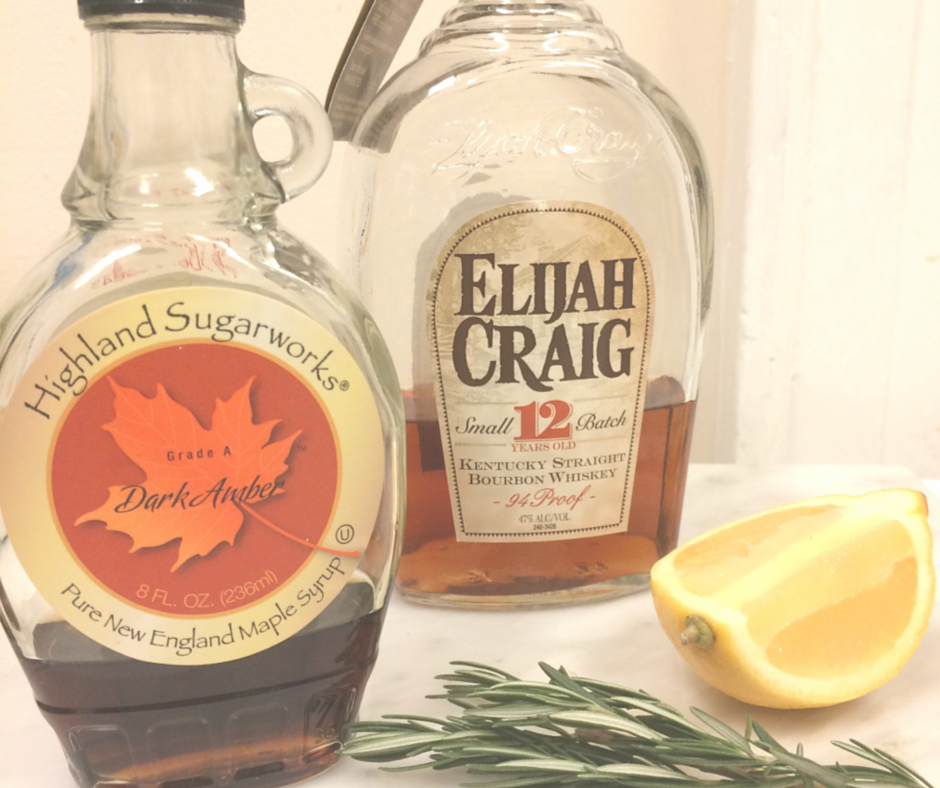 All you need:
1oz (or 2) of bourbon
1/2 of a lemon, juiced
1 tablespoon of maple syrup
rosemary
In a cocktail shaker add: ice, bourbon, lemon juice and a rosemary sprig. Local Haven suggests that you spank the rosemary before putting it in the shaker. I've mentioned "spanking" herbs here before. It makes it more aromatic and brings out more flavor.
Shake it up. The shaker should be nice and frosty.
Pour it into a glass and add ice. Add lemon or rosemary as a garnish.
Enjoy! I see another one in my future this weekend!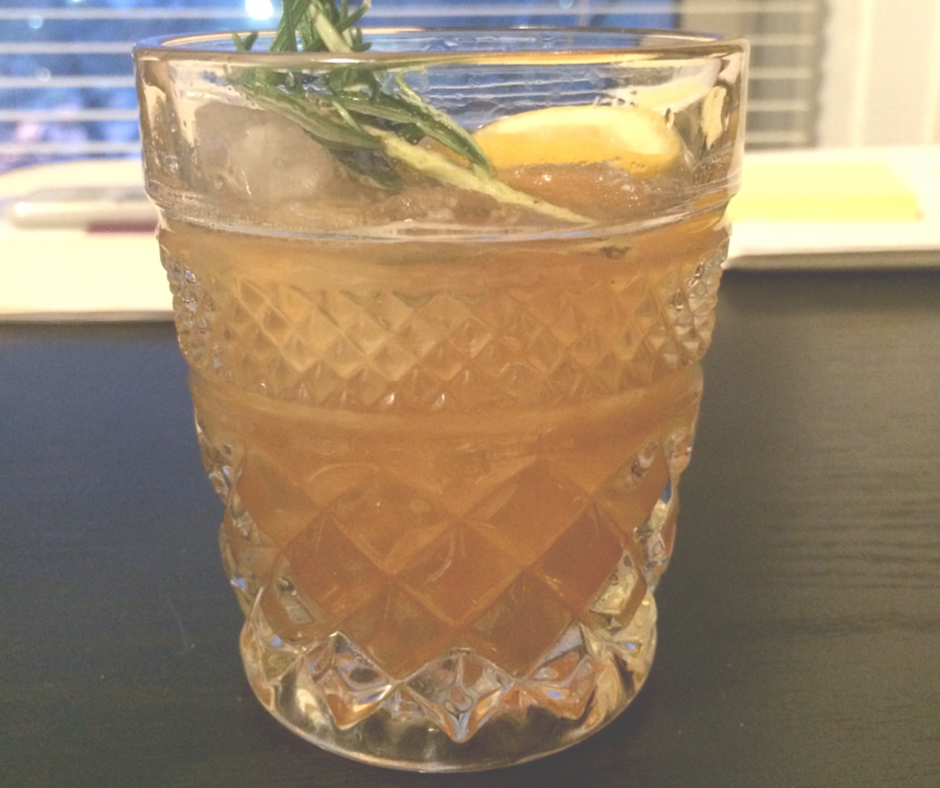 Happy Friday!