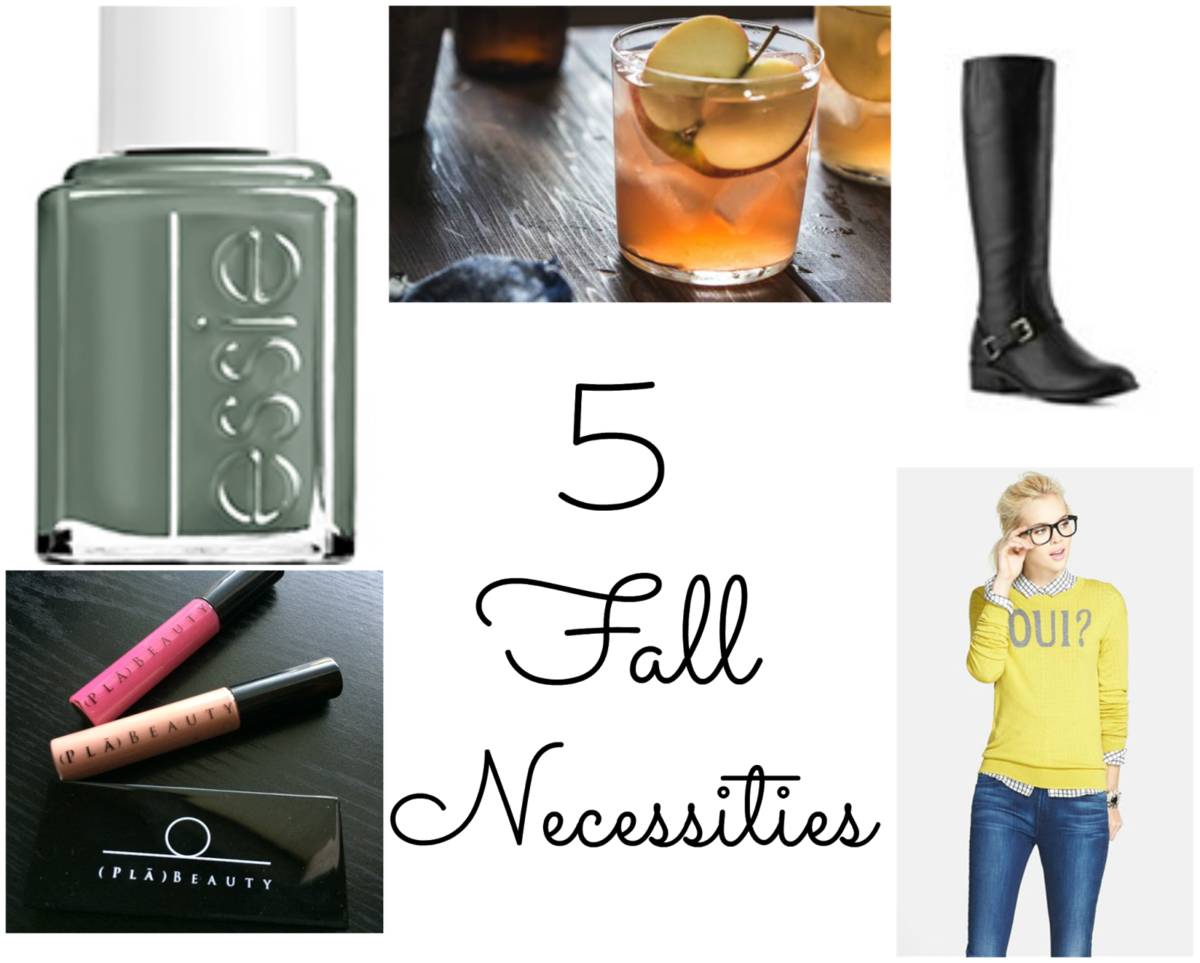 Truth be told, I'm a summer/spring girl. I've said it multiple times here, I'm sure. Though I'm not huge on the idea of it getting cold, there are certain aspects of fall and winter that I look forward to and enjoy. For instance, I love wearing scarves. Scarves don't necessarily mean it's freezing outside therefore, I don't only associate it with freezing temperatures. I also love drinking apple cider – love. The funny thing is that I will only drink warm apple cider when the weather starts to change. It's the weirdest thing. I drink coffee even when it's warm but not apple cider. Strange. As I continue to try and embrace the cooler months (it's definitely an uphill battle), I do have a few items that I need/love/want to help me pass the time until it's warm again.
Nail polish is my jam. I generally ALWAYS wear some form of pink polish but in the fall, I'm trying to do my best and wear darker more subtle colors. Pictured above is Essie's 'Fall in Line'.
Fall cocktails. There's nothing better than a warm apple cider and a bourbon or a whiskey and ginger ale to warm you up. Check out Dot & Bo for 8 perfect cocktails for fall.
Boots. I was never into boots until a few years ago and now I love my riding boots; I can't imagine my fall or winter without them. I'm in need of some new ones – like ASAP – but in the meantime, here's some Ralph Lauren riding boots that I think I like.
Graphic sweaters. Graphic tees and sweaters have always been something that I'm into. I guess that would be another reason why I like the cooler months – an excuse to wear my graphic sweaters. I'm just in love with the 'Oui' sweater pictured above from Nordstrom.
Cosmetics – specifically, lip gloss. When the weather changes, it can do so much damage to your skin. My skin usually gets a little dry in the cooler months but I always make sure to keep some type of fun lip gloss in my purse. Currently, I've been getting familiar with the products in the PLĀ brand of lip gloss. Check them out – their lip gloss smells really good!
What are your fall necessities?