No, I'm not planing my bridal shower but I am helping organize my BFF's bridal shower! In just a few weeks no less. I'm really excited. We're having a relatively small gathering of her close friends, co-workers and family and I'm sure it's going to be fantastic. I've been tasked with creating a playlist for the event (among other things) and if you've followed my blog for a while, you know that planning the music for a party is just as important as the actual event…in my opinion. As we prepare for her bridal shower, lots of ideas have come through both of our heads. I've visited quite a few websites and blogs to gain inspiration to share with the bride-to-be and now I'll share my inspiration with you! This is generally how I try and come up with event ideas: I take a couple of days to visit some of my favorite sites and see what jumps out.
The photo above is from the blog Mint Love Social Club (MLSC), which I love. She always has great ideas for all sorts of parties (and free printables too!). Naturally, we have to have mimosas at a bridal shower, so we're using MLSC's idea and the signage in case anyone needs a little assistance on putting a mimosa together.
Here's an example of what our invitation looked like:
These invites were perfect since the BFF's middle name is Rose. Working around the floral theme, I recently saw a beautifully decorated table in Southern Living and I thought this would be perfect as decoration, place settings and as a gift for the ladies to take home.
Not sure if you can see but some of the roses are in small vases that have nametags nicely tied around them. Gorgeous!
The tags that I'm thinking of creating will be similar to these…also found on Mint Love Social Club.
Like I mentioned, mimosas are definitely on the agenda but because her bridal shower falls on national margarita day, we'll also serve margaritas! Here's my inspiration for a rose-inspired margarita…
Flower petals as garnishes…love it.
We've agreed to one game during the shower. I'm thinking something easy, appropriate and not too invasive. Something like the newlywed game.
Obviously, I've been roaming different stores online to see if I can get any fashion inspiration. Even though I'm not really looking to purchase anything new, I've found these three dresses that I'm using as outfit guides: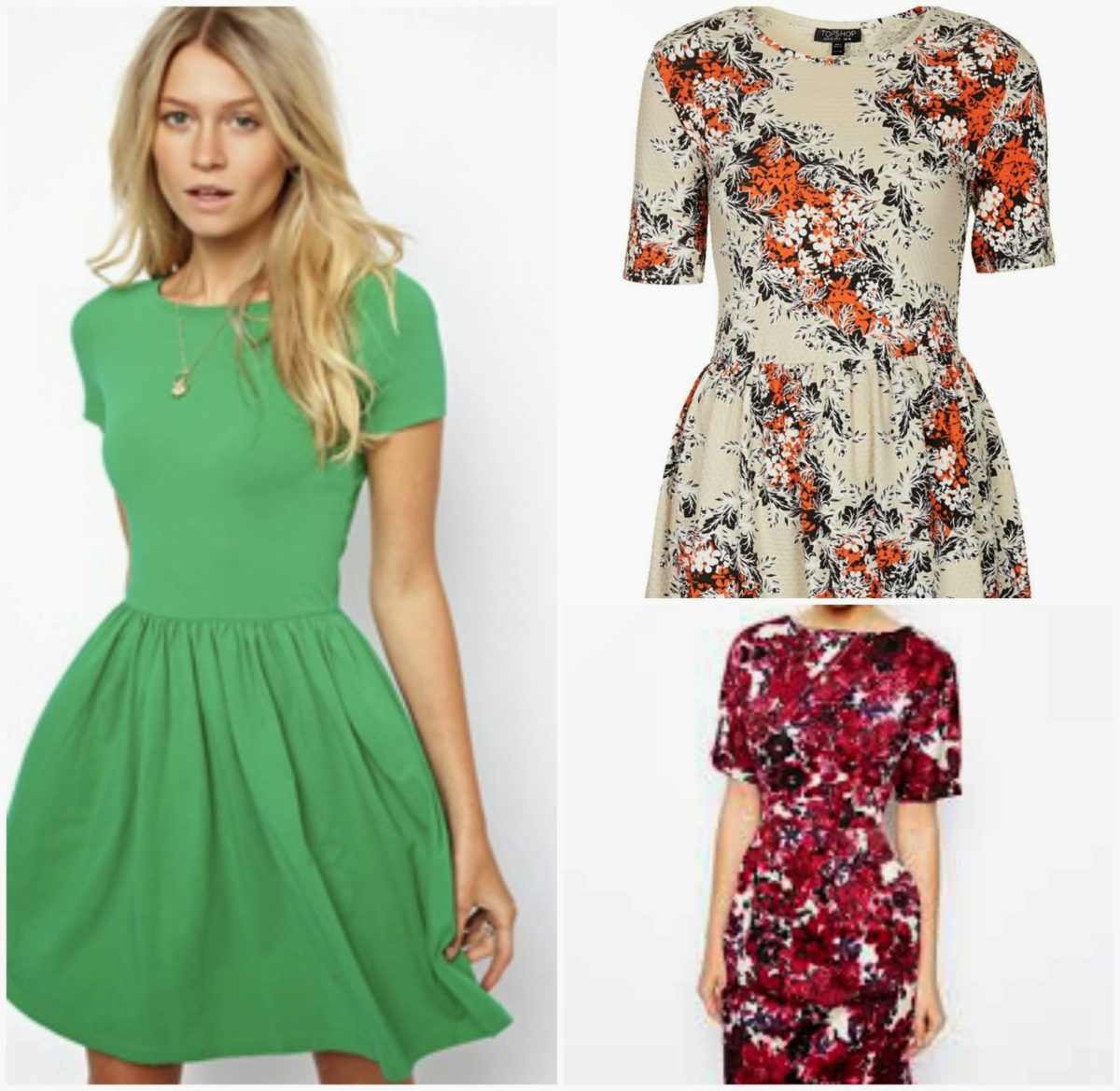 Green Skater Dress, ASO's // $37
Floral Print Dress (top), TopShop // $64
Floral Print Dress (bottom), TopShop // $84
Has anyone planned a bridal shower before? Any advice?