I'm back from the road trip and I feel like I'm still recovering from being in the car for so long. It's always nice to get away for a while, even if it's only for a few days. The weather was good (a little hot) but most importantly it didn't rain while we were in Virginia or DC. We stopped for the night in Franklin, VA – my hometown. Franklin is so quiet and boring but it's always nice to visit and see familiar faces. I'm already anticipating our next trip.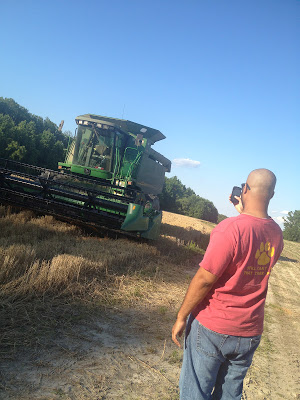 tractors and fields in Franklin
Fine dining in Franklin: Applebee's & Huddle House (oh my)
In DC, we stayed in the Mt. Pleasant neighborhood. We were lucky enough to score lodging at a friend's place who is out of the country.
Cute, quaint kitchen, which I really liked. Simplicity is key. I especially loved this lamp (below) that was in the bathroom. This lamp was directly beside the sink and gave great lighting for doing makeup…I want one.
One of the first things on my list once we got there was,yes, food.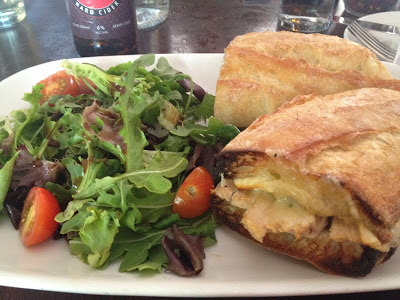 chicken pesto panini w/fontina cheese
And later that night…
Later, later that night…
House party with some friends…styrofoam cups and all.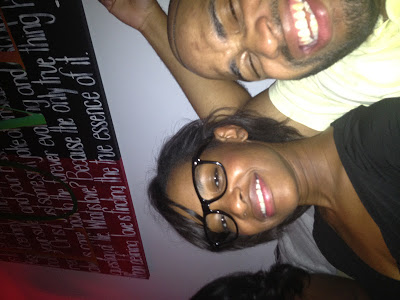 not sure what's wrong w/my bf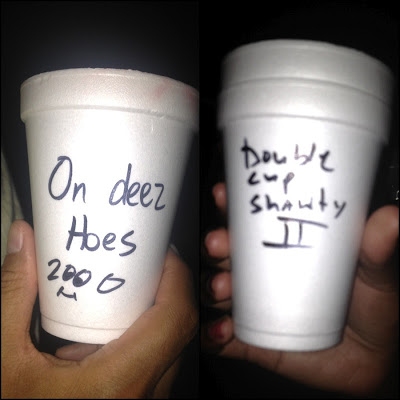 *sigh*
In other news, I saw a car on Connecticut Ave. that had crashed into a building.
Good times…not the crash, but the weekend as a whole. Part 2 coming soon…