Every girl loves a great clutch, right?
My amazing friend, who knows I love purses, excitedly told me to check out Clare Vivier's collection of handbags. I'm pretty much in love.
Check out a few of my favorites: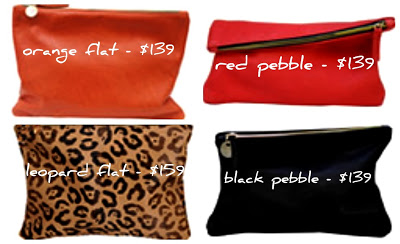 Based in Los Angeles and very reasonably priced, these Clare Vivier clutches do nothing but make me happy! I want them all in every color.
Look for yourself!
www.seevivier.com
Happy Friday!